It's official: Patti Smith's bestselling memoir Just Kids is becoming a TV series.
The most important question about the show, though, is this: Who will play Smith and Robert Mapplethorpe, the iconic photographer whose relationship with Smith is at the center of Just Kids?
"I remember the very first time I saw Kristen Stewart and Rob Pattinson together, when they were younger, and I thought, Those two kids could have easily played us when they were first starting," she said. "There's something in his eyes. And Robert [Mapplethorpe] was also a bit shy, and a bit stoic. Kristen has a very special quality. She's not conventionally beautiful, but very charismatic."
That casting would definitely draw some major ratings, as there are plenty of people (us included) who'd love to see the former couple back on screen together (#Robsten4ever), but we won't hold our breath.
In that same interview, Smith continued, "We were unknowns, and I think it should be unknowns in the film, and young."
She added, "I love Mia Wasikowska. I love the girl who plays 'Hanna' -- Saoirse Ronan. She's brilliant. The depth of that girl. There's a lot of interesting actresses and actors for any project. It's a subject I like to think about."
Who do you think could play the lead roles? We've put together a handy poll to help you out: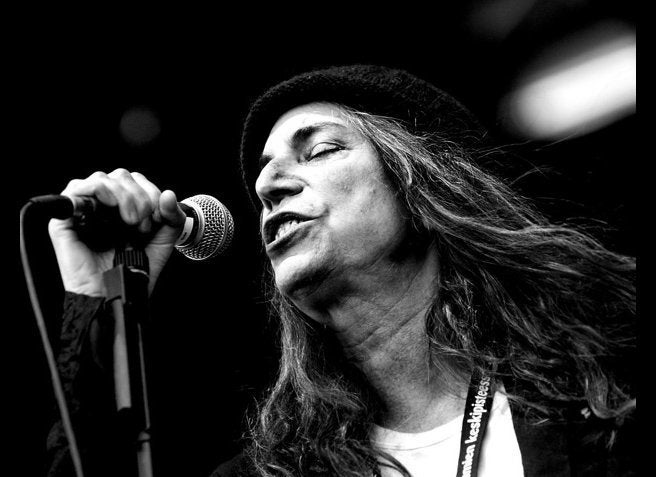 For a constant stream of entertainment news and discussion, follow HuffPost Entertainment on Viber.