One Twilight fan came up with a creative way to get closer to the vampire she adores most. Introducing Pattinson Panties: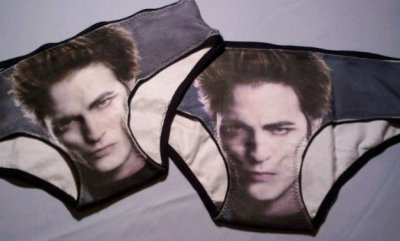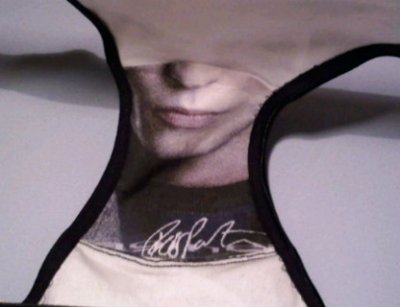 Made from 100% cotton-fantasy-teen-romance blend and they're super-creepy -- just in time for Halloween. Unfortunately they aren't for sale or going to be mass-produced...yet!
Who Is The Ultimate Game Changer In Style? VOTE NOW!
Related