In a new interview with Playboy, the comedian revealed the crucial role his daughter played in helping with his healing.
"This is going to sound selfish, but I'm forever glad that I have Alice," he told the magazine. "If I hadn't had a daughter and my wife died, we wouldn't be talking right now. I'm not saying I would be dead, but I would be a shut-in alcoholic."
Knowing he had to take care of his daughter kept Oswalt from plumbing the very depths of his grief.
"With Alice, it was and is 'You got to get up,'" he continued. "There are mornings when we're late to school because I'm sad, but I've still fucking got to get up. A night when I've had maybe one scotch with some friends, I'll say, 'That's it. I've got to take her to school tomorrow.'"
The comedian told Playboy that Alice attends a grief group for children called Our House. He also explained how he managed being a single father immediately following McNamara's death.
"There were times when she was a little kid in a house with a father who was sort of shut down and having trouble talking," he said. "There were times when I had to get her to play a game on her iPad or start a little project, and then I would say, 'Oh, let me go upstairs,' and I would go put my head in a pillow and just scream and cry because I didn't want to break down in front of her."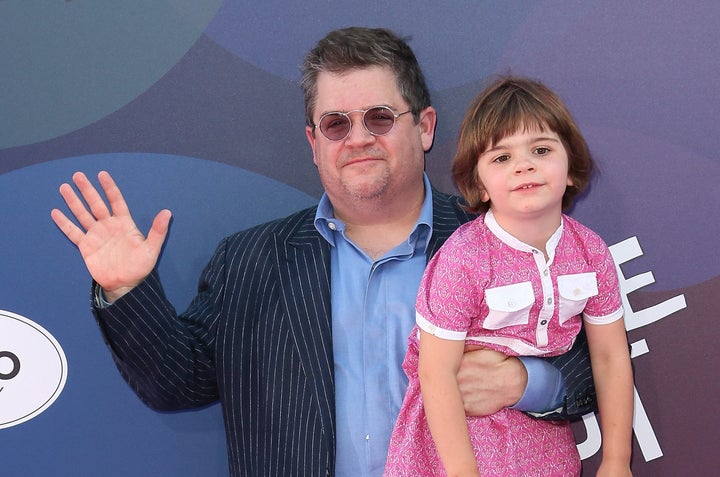 Oswalt shared that he would wait nearby in his car after dropping Alice off at school following McNamara's death, just in case she needed to be picked up.
"I didn't want to leave," he said. "I just wanted to sit out there and wait. I know that kids go through sad stuff and scary stuff, so I called in favors like you wouldn't believe just to give her little special moments. Yes, that was a bit of show-biz privilege, but fuck it. If you've got it, use it."
This isn't the first time Oswalt has credited his daughter with helping him heal after grief. In a December 2016 essay for GQ, the comedian explained, "I'm moving forward — clumsily, stupidly, blindly — because of the kind of person Alice is. She's got so much of Michelle in her. And Michelle was living her life moving forward. And she took me forward with her. Just like I know Alice will."
Since then, Oswalt's and Salenger's social media feed has been filled with photos of the adorable new family.
REAL LIFE. REAL NEWS. REAL VOICES.
Help us tell more of the stories that matter from voices that too often remain unheard.
BEFORE YOU GO