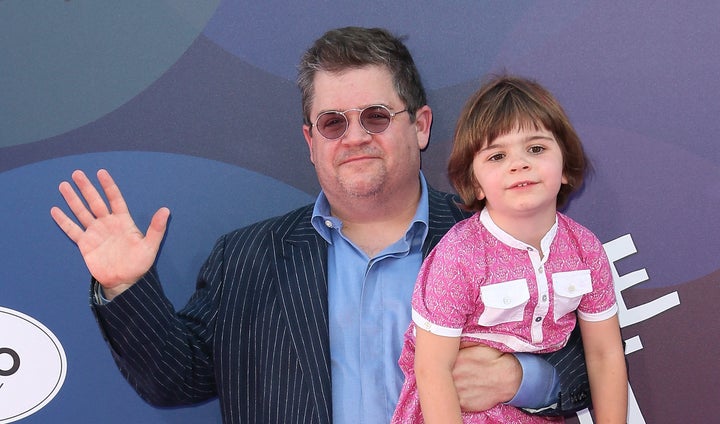 Patton Oswalt's daughter has a simple request for President Donald Trump.
On Sunday, the comedian tweeted a photo of his 7-year-old daughter, Alice, holding a postcard she made for POTUS. It says "Calm Down" and uses emojis to illustrate her point.
"Alice just made this postcard for President Trump. I just mailed it," tweeted Oswalt, who has been very vocal about his own concerns with the Trump administration.
The little girl got a lot of positive feedback. Many Twitter users shared their support for Alice's project and suggested she run for president in the future.
Oswalt has been raising Alice as a single father ever since his wife, writer Michelle McNamara, died in her sleep in April 2016.
The widower wrote a powerful essay about being a single parent for the December issue of GQ.
"I'm moving forward — clumsily, stupidly, blindly — because of the kind of person Alice is," he wrote. "She's got so much of Michelle in her. And Michelle was living her life moving forward. And she took me forward with her. Just like I know Alice will. So I'm going to keep moving forward. So I can be there with you if you need me, Alice."
He added, "Because I'll need you."