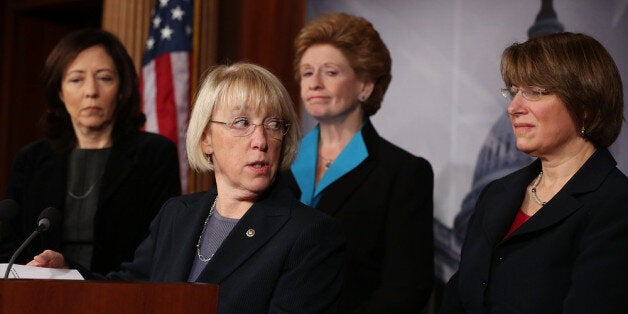 WASHINGTON -- If women ruled the country, the government wouldn't be on the brink of shutting down or defaulting on its debt, according to Sen. Patty Murray (D-Wash.).
Murray spoke to a largely female audience on Wednesday, at an event that was part of The Atlantic's Women of Washington series.
She decried Republican legislation that would shut down the government unless Obamacare is defunded. "The rational thing to do," Murray said, "if there were a group of women in charge, is that we would keep the government running for the next several weeks, and we would say [on] the debt ceiling [that] we're going to pay our bills, and now let's do what we need to do, and sit down and solve our budget problems."
There are currently a record 20 women in the U.S. Senate, in part due to the work of Murray, who led the Democratic Senatorial Campaign Committee during the 2012 elections. Four new Democratic women senators took office, and all six Democratic women up for reelection won. One Republican woman, Deb Fischer from Nebraska, also won that year.
The women of the Senate meet about once every six weeks for dinner, in a tradition started by Sen. Barbara Mikulski (D-Md.). Murray said they actually met last night at one of the senator's houses, although she did not give details about the off-the-record gathering.
"We really do go in and do everything from talking about somebody's new grandchild or where the best place to get fast food is late at night, or really about how we can solve this budget crisis because certainly, those guys aren't," she said.
Murray isn't the only female senator who believes Congress may be less dysfunctional if there were more women.
When asked about regulatory reform legislation at Fortune magazine's "Most Powerful Women" dinner in April 2010, Sen. Dianne Feinstein (D-Calif.) said, "well, I actually think that if we had all women [in the Senate], we would solve the problem."
Sen. Susan Collins (R-Maine), who was sitting in the front row at the event, enthusiastically clapped in response.
Murray also cited her cooperation with Collins on the Transportation Committee as an example of how the two parties can work together in Congress.
"I chair the Senate Transportation Committee; I often say that we chair the Senate Transportation Committee because we both work very closely together," she said. "I recognize that for Susan to be able to stand with me and present a bipartisan bill, there are things she needs that I may not agree with, but I'm willing to put it into the bill so she has something she's proud of and can bring forward. ... Susan and I respect each other. She respects what my values are, I respect what hers are, we know where our common ground is, we know where we disagree. But we don't have to focus on the disagreements, we focus on the agreement."
"Is that what women do? Yeah," she added. "I mean, oftentimes we're moms. We have kids, we know that we can't give them all of what they exactly want, but we listen to what we can give them."
Before becoming a senator, Murray was a preschool teacher, which she also said was excellent training for dealing with Congress.
Before You Go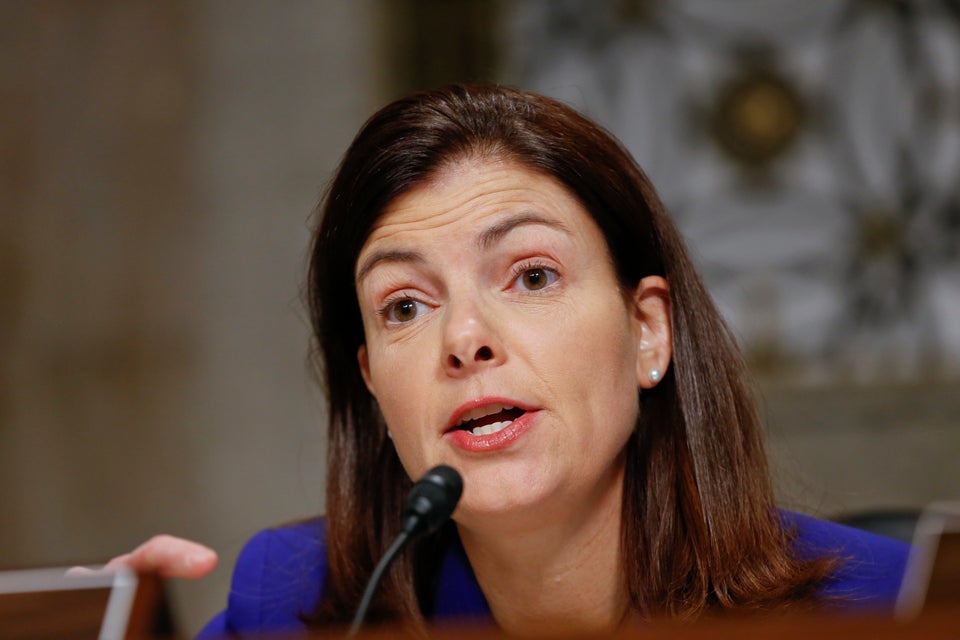 GOP Women In Congress
Popular in the Community