WASHINGTON ― Sen. Patty Murray (D-Wash.) on Tuesday called out Republican leaders for their "lack of urgency or action" on combating sexual misconduct at job sites, asking her GOP counterpart on the committee that oversees workplace issues to hold a hearing on the matter.
Murray, the top Democrat on the Health, Education, Labor and Pensions (HELP) Committee, made her request to the panel's chairman, Sen. Lamar Alexander (R-Tenn.). She also reminded her colleagues that they have yet to pass a bill that would reform policies on sexual harassment at their own workplace, Capitol Hill.
Last month, all of the Senate's female members ― from both parties ― signed a letter urging their leaders to take up the legislation, a version of which the House has already approved.
"I'm very proud that the female senators on both sides of the aisle here are taking this issue seriously," Murray said at the start of the committee's Tuesday hearing. "However, it has been really unfortunate to see a lack of urgency or action from Republican leaders here in Congress."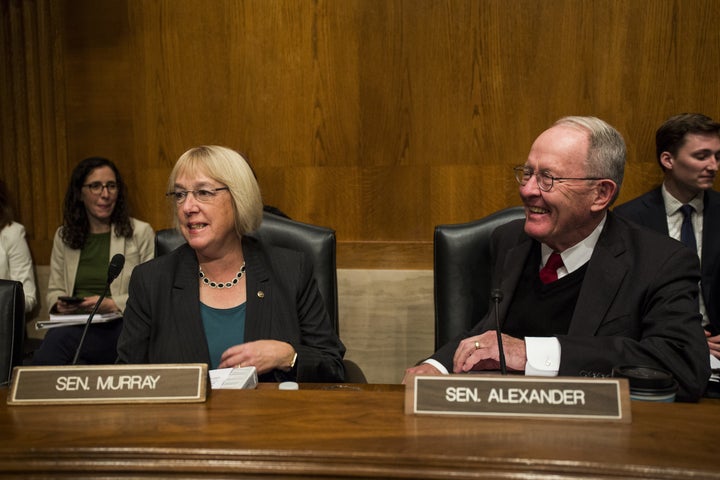 "Members of this committee have yet to hear on when we will be able to hear from women and men, on how harassment has impacted their lives at their jobs and beyond," she told Alexander. "I think scheduling this hearing will make it clear this is an issue this committee takes seriously and is focused on. So I hope, Mr. Chairman, you will work with us, so we can get that scheduled."
Alexander did not directly respond to Murray's request, instead asking her and Democratic leaders to not hold up President Donald Trump's nominees to the Equal Employment Opportunity Commission.
"That would be one way to deal with the urgency of the need for civil rights," he said.
Alexander's office did not immediately return a request for further comment on whether the hearing would occur.
Murray has also sought to spotlight sexual harassment in lower-wage workplaces. Earlier this year, she requested information from leaders in the hotel, restaurant and retail industries, asking whether they have taken steps in response to the Me Too movement.
"Although we are seeing headlines about powerful and famous people being called to account for their actions, we are seeing far less action in industries outside of the spotlight," she wrote. "Therefore, I hope and expect that you are taking steps to address concerns about misconduct in your industry and to ensure your members' workplaces are free from harassment."
This story has been updated with the effort to get comment from Alexander's office.
Before You Go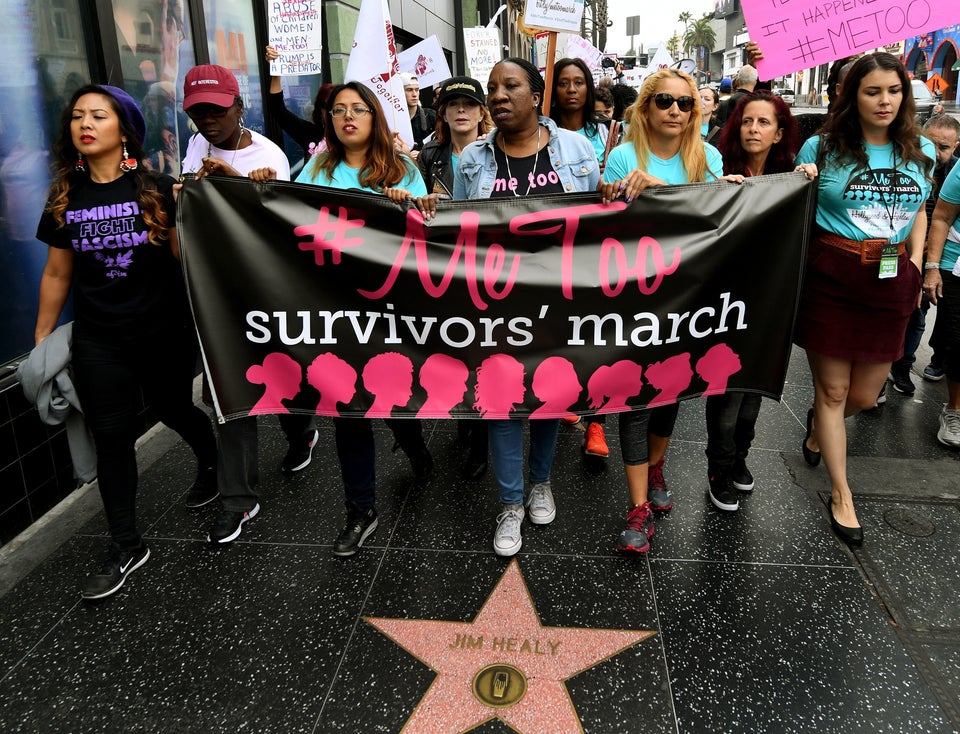 Hollywood #MeToo March
Popular in the Community