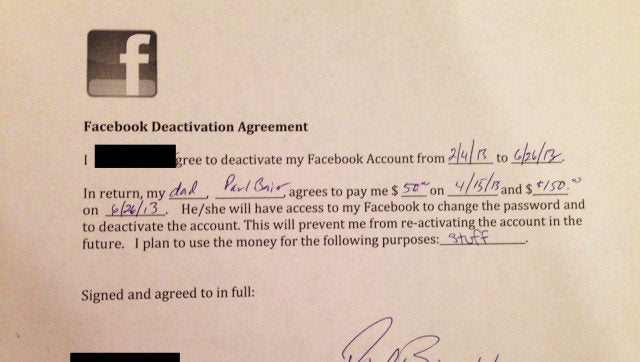 Facebook may be hard to quit for a teenage girl, but as it turns out, cash is one powerful incentive.
SCROLL FOR FULL PHOTO OF CONTRACT
The official-looking contract states his daughter must surrender access of her account to her dad, who "will have access to my Facebook to change the password and to deactivate the account. This will prevent me from re-activating the account in the future."
Payments will be secured in two installments.
"She approached me. She has been frustrated she hasn't been able to find a babysitting job and she has been looking for ways to get cash," Baier told ABC News. "So she asked, 'If I didn't use Facebook for so long would you pay me?'"
And the contract was drawn up. The Boston father told the news outlet that, so far, his daughter has upheld her part of the bargain.
"She has deactivated a few times for the weekend," he said "She has spent two to three years on Facebook for 24/7, she realizes there is a lot of talk and noise."
Plus, now the 14-year-old can spend more time hanging out with her friends face-to-face, perhaps sporting a new outfit bought with her cool $200.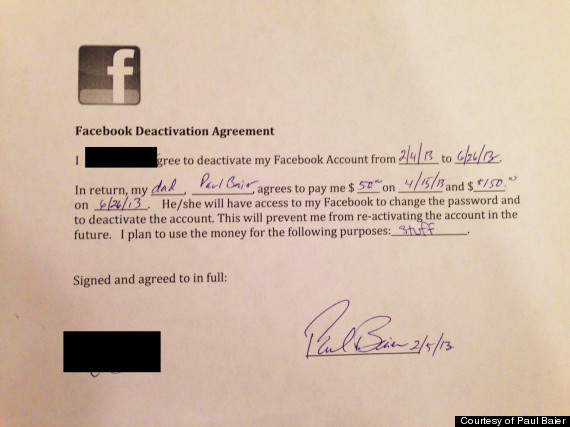 Related