 Rep. Paul Broun (R-Ga.) indicated at an event Saturday that he would support impeaching President Barack Obama if the issue came up for a vote in Congress.
Broun is running for the GOP nomination for the U.S. Senate race in Georgia. On Saturday morning, Broun and four of the other candidates appeared at a forum hosted by the Gilmer County GOP and Gilmer County Tea Party. According to the Daily Caller a woman asked the Senate hopefuls at one point: "Clinton was impeached for perjury. Obama has perjured himself on multiple occasions. Would you support impeachment if presented for a vote?"
Broun, businessman Eugene Yu, and engineer Derrick Grayson all raised their hands to indicate they would back it. Former Susan G. Komen foundation official Karen Handel and attorney Art Gardner did not.
When asked for further comment, Broun said in a statement, "If House leadership brought an impeachment vote before the floor, then there would certainly be good reason for doing so, with substantive information and evidence to impeach the President. With the President repeatedly bypassing Congress through executive order, lying to the American people on Obamacare, and failing to address what really happened in Benghazi, I can understand why this would be an important issue to many Georgians right now."
"What I don't understand, is how a candidate can claim to be a proven conservative, and yet if such a resolution was brought up for a vote, they would oppose it," he added.
Reps. Phil Gingrey (R-Ga.) and Jack Kingston (R-Ga.), who are also running for the nomination, were not at the forum.
The winner of the GOP primary is expected to face Michelle Nunn, the leading contender on the Democratic side, in the general election to replace retiring Sen. Saxby Chambliss (R-Ga.). A recent poll by the Democratic-leaning firm Public Policy Polling found that Nunn held a slight edge in match-ups against Broun, Gingrey, Handel and Kingston.
This piece has been updated with comment from Broun's office.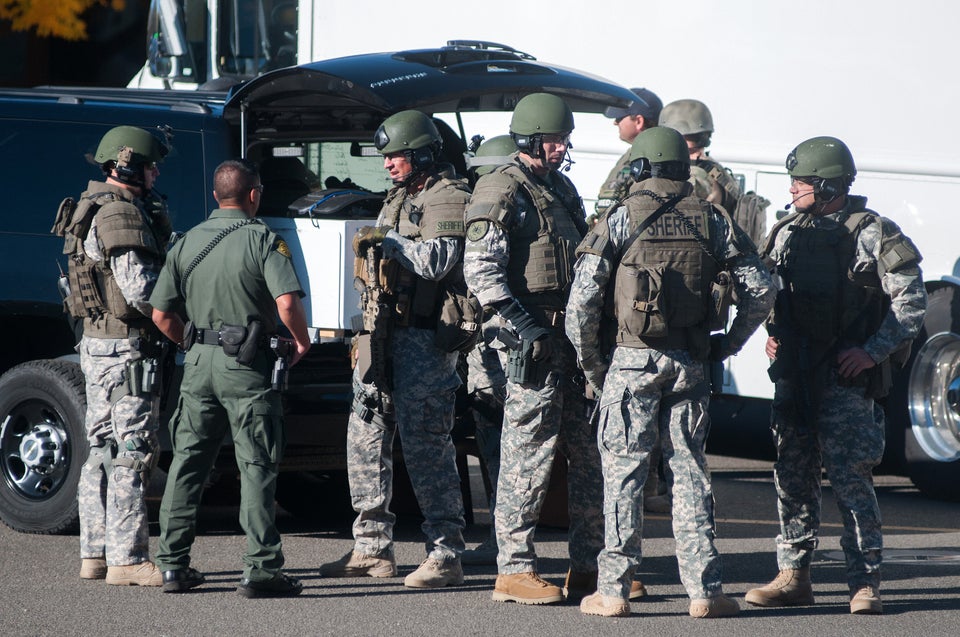 Shootings In America
Popular in the Community