 Rep. Paul Broun (R-Ga.) is a firm believer of "waste not, want not" when it comes to hunting.
In an interview published on Thursday, Broun told National Review Online that he doesn't just shoot for sport, even while hunting lions.
"If I shoot it, I'm gonna eat it," Broun, an avid hunter, said.
Broun said he has eaten several wild beasts, including warthog, but he didn't particularly fancy lion.
"The lion wasn't particularly tasty," Broun told NRO. "It was kind of chewy, but I ate it too."
During a 2010 interview with Roll Call, Broun said he killed the lion during a hunting trip in Zimbabwe.
"After eating this animal, the natives called me Boss Shumba, which means Boss Lion," he said. "They'd never seen a guy come and actually eat a lion."
As Roll Call reported in December, Broun prominently displays his hunting trophies in his congressional office. His taxidermy collection -- which includes a bear, a lion, and six other animal heads -- caused a bit of a scene in the Rayburn House Office Building's hallways when Broun moved offices last year.
"For the most part when people walk through that door -- it's almost universal -- they look and they say, 'Wow!'" Broun told Roll Call.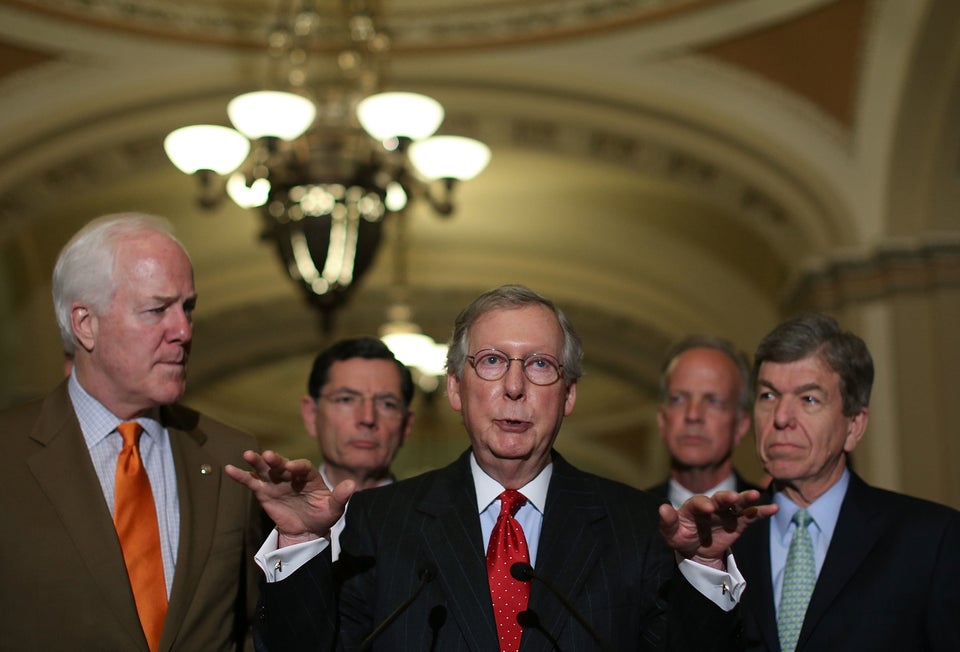 The Strongest Conservatives In Congress
Popular in the Community