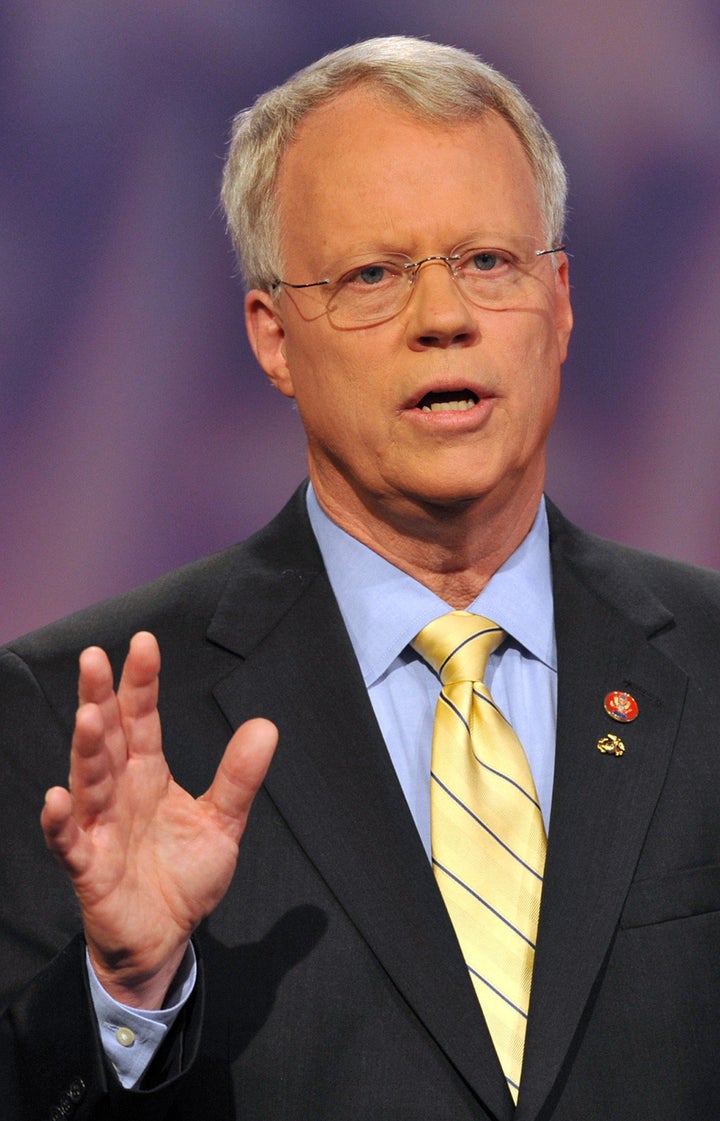 While no Joe Wilson-like interruption came from the joint session of Congress that sat before President Barack Obama during his State of the Union address Tuesday night, one congressman heckled more quietly, countering the president online throughout the speech and even claiming that he believed in "socialism."
The Twitter feed of Rep. Paul Broun (R-Ga.), who once paradoxically called Obama a Nazi-like Marxist dictator, proved to be a veritable stream of criticism, culminating in a tweet that countered a point by Obama about global competition by saying, "Mr. President, you don't believe in the Constitution. You believe in socialism."
It's just the sort of rhetoric that has been denounced in the wake of the shooting in Arizona earlier this month, perhaps most visibly through the symbolic gesture of a bipartisan seating arrangement for the State of the Union. As HuffPost's Ryan Grim reports, however, that plan didn't go over as smoothly as many would have liked.
But Broun can't be blamed for that, nor can he be accused of being disrespectful while in the direct presence of the president, because the Georgia congressman apparently released his torrent of missives from the comfort of his own office.
Broun spokeswoman Debbee Keller told Roll Call that her boss tweets about the address every year from the confines of his office, instead of attending the event in the House chamber. "Out of respect, he watches the president's speech from his office and uses his desktop computer."
Popular in the Community