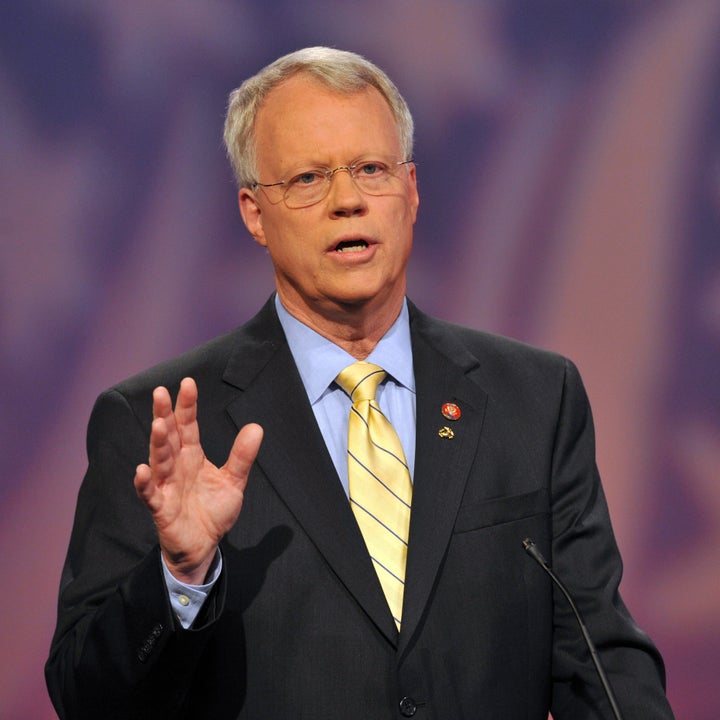 The campaign of Rep. Paul Broun (R-Ga.) offered an explanation this week for comments the congressman made referring to basic scientific principles as "lies straight from the pit of hell."
In a speech first reported by Talking Points Memo last week, Broun explained his anti-science beliefs to attendees of a September Sportsman's Banquet at Liberty Baptist Church in Hartwell, Ga.
"God's word is true. I've come to understand that. All that stuff I was taught about evolution and embryology and the big bang theory, all that is lies straight from the pit of hell," said Broun, a member of the House Science Committee. He believed, he said, that the Earth is only 9,000 years old, and that the Bible is the "the manufacturer's handbook" which "teaches us how to run all of public policy and everything in our society."
In the campaign's first public response since TPM uncovered the video, a spokeswoman told CNN that Broun was "speaking off the record to a large church group about his personal beliefs regarding religious issues."
While the campaign says Broun's remarks were of a personal nature, science educator Bill Nye argued this week that it was detrimental to have such a school of thought represented in the House Science Committee.
"Since the economic future of the United States depends on our tradition of technological innovation, Representative Broun's views are not in the national interest," Nye told The Huffington Post in an email. "For example, the Earth is simply not 9,000 years old. ... He is, by any measure, unqualified to make decisions about science, space and technology."
Broun has an M.D. from the Medical College of Georgia. He also holds a B.S. in chemistry.
Calling all HuffPost superfans!
Sign up for membership to become a founding member and help shape HuffPost's next chapter
BEFORE YOU GO
PHOTO GALLERY
Politicians Mess Up Science