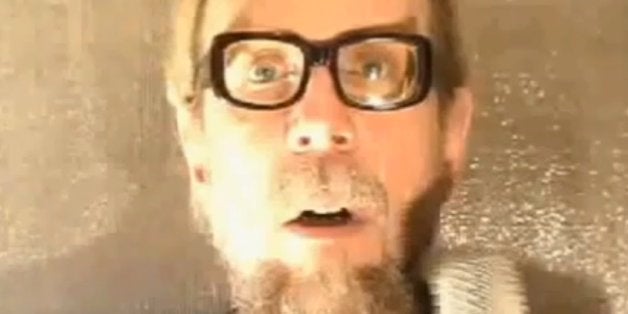 A white supremacist whose incendiary displays have gained him notoriety in the neo-Nazi movement is working to establish an all-white enclave in the small North Dakota town of Leith.
Paul Craig Cobb, who is wanted in Canada for hate speech, has been snatching up abandoned property in the threadbare town since April 2012, the Southern Poverty Law Center reported earlier this week. He's doing so with the intention of drawing other white supremacists to the town. Cobb has made the pitch to other likeminded extremists, and according to the SPLC, some have already taken up his offer.
Cobb's plan to create his very own "Cobbsville" in Leith has taken members of the tiny town of 19 by surprise.
"I didn't have a clue who the guy was until he showed up. All I know is he bought that house sight unseen, $5,000 cash, and had no idea what it looked like, where it was, other than he knew the directions to get to Leith," Leith Mayor Ryan Schock told the SPLC.
According to the Toronto Star, Cobb fled Canada in 2010 after being charged with "willful promotion of hatred — inciting hatred against an identifiable group." He'd previously built his profile in the U.S. with a series of inflammatory disruptions that he'd recorded for Vanguard News Network, a white nationalist website. In October 2005, Cobb appeared at the U.S. Capitol Rotunda, where people were gathered to pay their respects to civil rights leader Rosa Parks, who was lying in state. Cobb reportedly confronted visitors, referring to Parks as a "shitskin communist" and declaring that he was there to "celebrate" her death.
After fleeing Canada, Cobb had been largely off the grid, posting only a few videos to his YouTube channel. He's moved quickly into Leith, however, purchasing 13 properties, the Bismarck Tribune reported. Those transactions caught the attention of the community. Leith's only mixed-race couple told the Tribune that the development was concerning, but that they had confidence Cobb's plans would collapse.
Grant County Sheriff Steve Bay is reportedly aware of Cobb's intentions. He pointed out that Cobb has kept a relatively low profile since moving in and hasn't broken any laws, but maintained that he is keeping a close eye on the situation.
Raw Story pointed out a post made by Cobb on a Vanguard News Network forum in which he laid out some simple ground rules for Cobbsville. Members of the community would be expected to fly "racialist banners" 24 hours a day, recruit "responsible radical hard core" white nationalists, and become residents of North Dakota so they could vote. Cobb also attempted to lure members with the potential of "music festivals."
Calling all HuffPost superfans!
Sign up for membership to become a founding member and help shape HuffPost's next chapter
BEFORE YOU GO
PHOTO GALLERY
Politicians Who Wanted A Second Chance