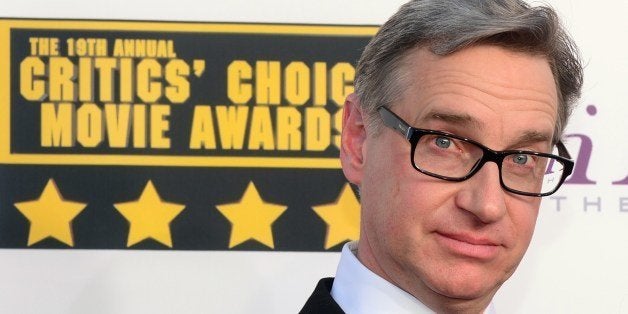 Paul Feig has already established himself in the realm of female-driven comedies, and now it looks like he might bring some women into the ghost-catching business.
According to Variety, the director of "Bridesmaids" and "The Heat" is in talks with Sony to direct a "Ghostbusters" reboot. The trade reports that the film will most likely feature female comedy actresses in the lead ghost-busting roles. The Variety scoop differs slightly from The Hollywood Reporter's version of events, which claims that Feig will actually direct the long-gestating "Ghostbusters 3," and not a reboot.
It's still unclear whether Feig's "Ghostbusters" film will be a continuation of the original series or a female reboot. A representative for Feig would not provide an on-record comment on the matter when contacted by The Huffington Post, but added that "Ghostbusters" is not confirmed as the director's next film. Feig "has an ongoing relationship at Fox where they have several new scripts they're trying to put together to go immediately while he posts 'Spy,'" the rep wrote in an email. "Spy" is Feig's next film, a comedy starring Melissa McCarthy that's due out next year.
Popular in the Community