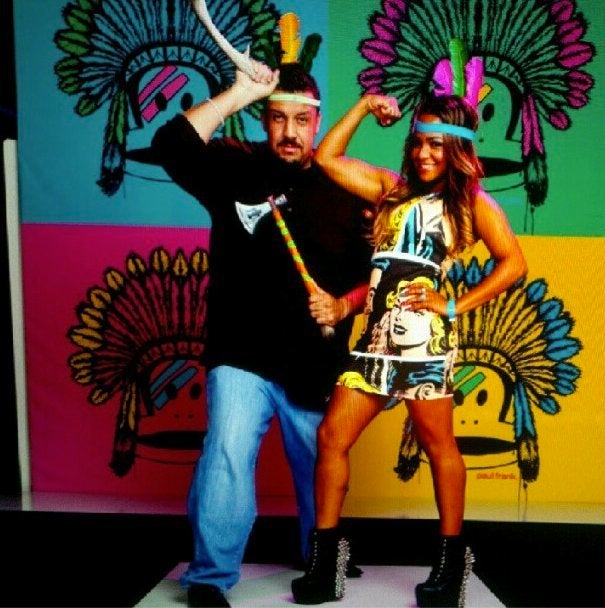 Paul Frank, designer of the ubiquitous monkey-printed tees we used to buy at Delia's, has offended many after hosting a Native American culture-themed party complete with tomahawks, feathered headdresses and drinks like the "Rain Dance Refresher."
The invitation described the party as "a pow wow celebrating Fashion's Night Out" and pretty much delivered on the theme: "Glow-in-the-dark war-painted employees in feather headbands and bow and arrows invited guests to be photographed on a mini-runway holding prop tomahawks," describes The Hollywood Reporter.
Drinks like the "Rain Dance Refresher," the "Dream Catcher" and the "Neon Teepee" were served, ICTMN reported.
She demanded an apology. "Since you are profiting off of a caricature of our cultures, a donation to a Native American youth arts program would be fitting to accompany your apology," Metcalfe wrote on her blog. "Furthermore, if you are genuinely interested in Native American design, I suggest you collaborate with Native American designers in the future."
She also noted that Frank's insensitive mocking of the Native American culture did not just occur at the party but also in a line of "Dream Catcher" T-shirts created by the designer.
Others followed suit in condemning Frank's actions. "For those not familiar with this issue, 'playing Indian' is racist," writes xoJane's s.e. Smith:
"Redface, as it's known, involves selectively adopting a hodgepodge of items associated with a culture that is not yours, without an acknowledgment of the social and historical context. Whether people are doing it as a fashion statement, a sign of 'respect,' or for 'spiritual reasons,' it's offensive; and it's doubly so coming from white people in the US, who directly contributed to the historic oppression of indigenous populations and continue to be complicit in the systems that affect Native communities."
Paul Frank celebrates diversity and is inspired by many rich cultures from around the world. The theme of our Fashion's Night Out event was in no way meant to disrespect the Native American culture, however due to some comments we have received we are removing all photos from the event and would like to formally and sincerely apologize. Thank you everyone for your feedback and support.
UPDATE: Paul Frank says in a statement to The Huffington Post: "I left Paul Frank Industries in 2005 to start my own company called Park La Fun. Since then, I have had no ties to my former company. I am saddened and disappointed by the recent news involving the Paul Frank Industries brand and how the new owners are using my creation, Julius the Monkey. My goal in life has always been to make art that will make people happy and that is still my goal with my new Company, Park La Fun. lt has always been my hope and desire that my former Company would use the characters I left behind for that same purpose. Unfortunately, though, that is not something I can control."
See more misguided fashion decisions...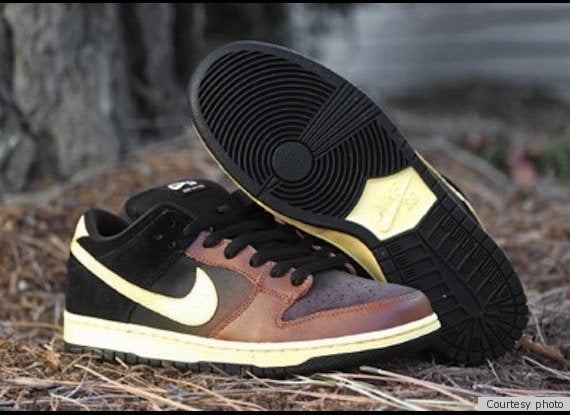 Controversial Products
Related