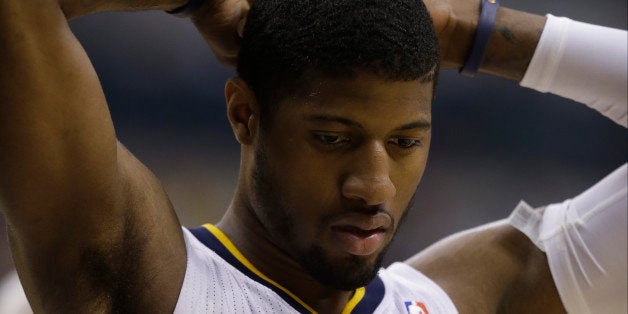 Indiana Pacers superstar Paul George had some controversial thoughts on the Ray Rice domestic violence situation and decided to post them on his Twitter page. The tweets have since been deleted, but here are some screenshots.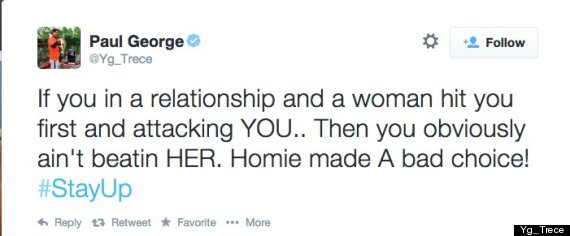 "Paul George's tweets from earlier were thoughtless and without regard to the subject of domestic violence and its seriousness in society," Pacers president Larry Bird said in a statement, via ESPN.com. "We have talked to Paul to strongly express our displeasure and made it clear that the NBA and the Pacers' organization will not condone or tolerate remarks of this nature. Paul understands that he was wrong and why his tweets were so inappropriate and is very apologetic."
George's tweets come just days after TMZ released a horrific video of the former Baltimore Ravens running back punching his then-fiancee and now wife in a casino elevator. The Ravens terminated Rice's contract following the release of the footage and the NFL changed its two-game suspension for him to an indefinite ban.
Popular in the Community