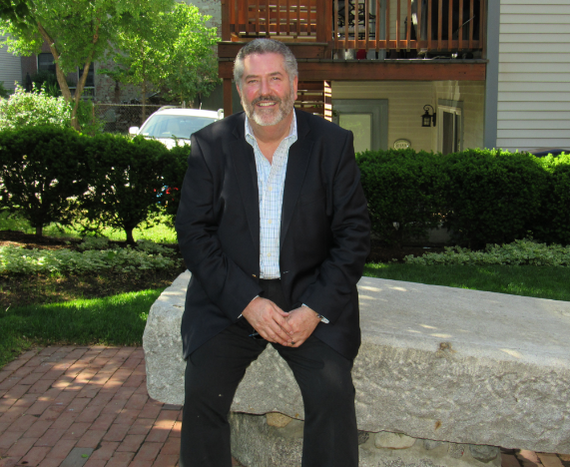 I recently sat down with Boston based empire owner, Paul Gerard Farina. He is the owner of Farina Corporation, the leading HVAC firm in city since 1958. The business was started by Gerard's dad and today Gerard continues to grow the business into a massive empire by landing major contracts with banking institutions, management companies, developers, general contractors and major colleges and universities like Tufts, Brandeis, Bentley and Boston University Farina's fingerprint can be found on most of the big buildings in and around Boston. Farina Corporation has built a huge business by cultivating their reputation for honesty, fairness, and results. I asked Gerard to spill his guts about business and life. In other words I asked him for the hot and cold truth of success. Here are the secrets he shared with me....
Reputation Advertising: When you look at the client list of Farina Corporation, one can only imagine that Gerard and his team spend millions on advertising. How do you land clients who offer up HVAC work on buildings with hundreds of thousands of square feet? Gerard says that the firm does little to no advertising for their services. The entire business has been based on their reputation. He notes that you don't need to sink millions of dollars into advertising your business to build a successful empire. All you need to do is deliver your service in a way that clients never want to lose you. He says you want your clients to love you so much that they refer you to others. In fact, all of Farina's business comes from referrals. He and his team are honest when quoting pricing, they deliver when they say they will deliver, and quickly step in when issues arise. Gerard says that Farina Corporation isn't just in the heating and AC business, they are in the business of satisfied customers.
Learn: Gerard says that what differentiates his firm from others is his commitment to education. He encourages his team to get out and learn as much as possible because the heating and AC business is changing at a rapid pace. Gerard and his team members are regularly taking courses on new cutting edge technology so that when they are explaining options to their clients, it's based on the newest and most relevant technology available. He says that one of the challenges in his business is that many clients don't realize that the HVAC business is changing so quickly and so they don't know to ask the firms quoting the job about their most recent education. That's why Gerard makes sure to explain to his clients when new technologies come out taking the time to explain all HVAC options, both old and new. That way it's clear that there are distinct differences in value proposition from one HVAC company to the next.
Consider Tech!: Gerard notes that while it's not that easy for many graduating college students to find work, it's extremely easy for those trained in technical trades like HVAC. Gerard says that there's a major shortage of talent when it comes to many of the trades. The good news for those that graduate from trade schools is that it drives their value up. Gerard says that when he finds a talented tradesman in HVAC, he holds on to them for dear life. They are like gold. When it comes to HVAC, there's massive opportunity in Boston as it is home to some of the oldest housing stock in the country and is a mecca for enormous new residential developments, not to mention universities, banks, and hospitals expanding and upgrading their buildings.
Find Mentors: Gerard credits much of his success to amazing mentors he has had over the years. His dad, the founder of Farina Corporation, taught Gerard how to work in the trade, how to sell, and how to take care of employees. Gerard started working in their sheet metal shop when he was 13 years old. Gerard has also found mentorship by observing how other companies take great care of their customers. For example, Farina Corporation is a customer of DCNE, Distributor Corporation of New England, a supplier of parts and equipment for the HVAC industry. Gerard says that he's learned a lot about running a great business by mirroring their sales practices. For example, Gerard says that Joe Kincaid, his sales representative at DCNE is one of the most honest sales people you will ever meet. He has been known to quote out jobs for Farina and after the job was over, the bill would end up being cheaper than he quoted because he figured out a way he could save a few dollars. Gerard said that lessons like this are so rare in business, but they are important lessons on how to create instant rapport and influence with your clients. Gerard says that for every stage of your career, you should find mentors and copy what they are doing. Of course, he also notes the importance of giving back by mentoring others who could learn from your expertise.
Paul Gerard Farina has built a huge empire all on word of mouth advertising. There are millions of different ways in which one can score their success. I'd imagine that when you can look at the beautiful Boston skyline and see your fingerprints all over it....that has got to spell SUCCESS. Gerard Farina is all Boston...all entrepreneur....and that's the hot and cold truth.
Calling all HuffPost superfans!
Sign up for membership to become a founding member and help shape HuffPost's next chapter