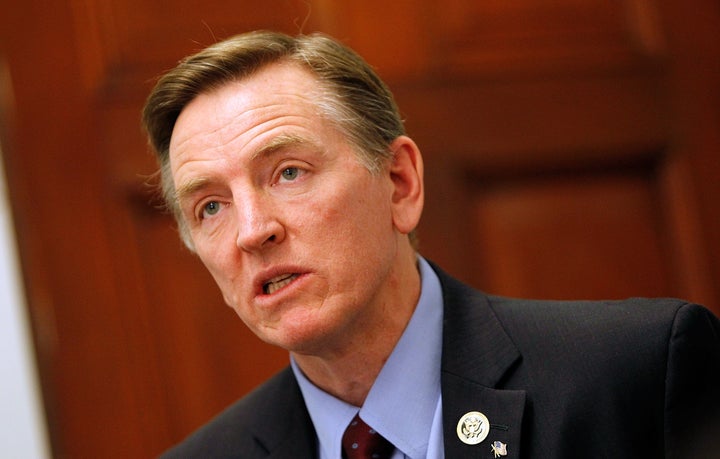 Gosar, a member of the House Freedom Caucus, defeated pastor and local city councilman Ray Strauss. The challenger had received last-minute aid from a number of outside super PACs that spent hundreds of thousands of dollars against the incumbent.
In particular, Gosar withstood the campaign of the Right Way Super PAC, which is run by a former Republican House leadership staffer. As of Aug. 26, Right Way had spent $274,000 against Gosar ― and just $23,000 explicitly for Strauss.
Right Way's biggest contributor was the Western Growers Association, an agribusiness trade group that advocates for immigration reform, in part, to aid farmers trying to bring in foreign laborers.
"Mr. Gosar chose to denigrate our members and dismiss their legitimate concerns. We find that unacceptable," said Dave Puglia, executive vice president of the growers association. "We don't expect every member of Congress to agree with us all the time, but we do expect legislators to try to work constructively with us to solve difficult problems affecting the livelihoods of their constituents."
Super PACs that back the GOP establishment were heartened in early August when Rep. Tim Huelskamp (R-Kan.), another member of the Freedom Caucus, lost his primary after a wave of outside spending. Gosar, who like Huelskamp twice voted to oust then-Speaker John Boehner (R-Ohio), became the next target of those groups.
But where the attacks against Huelskamp proved successful this year, they seemed not to gain as much traction against Gosar.
Still, even the effort to defeat another incumbent congressman highlights the deteriorating relationship between the establishment GOP and hard-line conservatives.
Calling all HuffPost superfans!
Sign up for membership to become a founding member and help shape HuffPost's next chapter