A CNN interview with Rep. Paul Gosar (R-Ariz.) on Wednesday quickly flew off the rails, ending with the lawmaker and an aide accusing the network of "fake news" and running away.
On Wednesday, CNN reporter Randi Kaye tried to press Gosar on his conspiracy theory. After a brief back and forth, Gosar declared "You're not real news, you're fake news." Then, he quickly took off down a staircase as an aide repeated: "fake news, fake news, fake news."
Check it out in the clip above.
Before You Go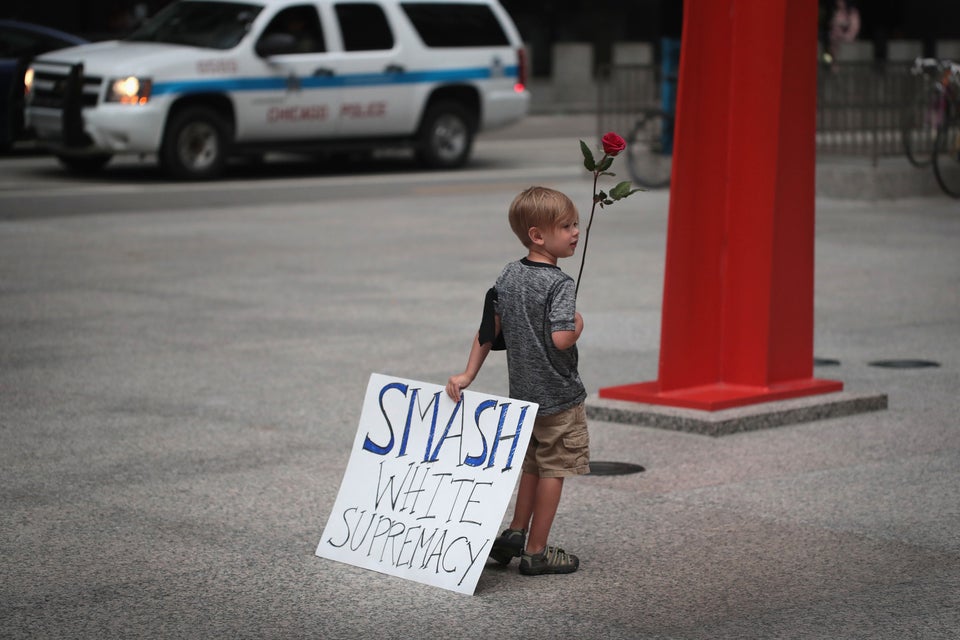 Powerful Signs From Charlottesville Protests Across The U.S.
Popular in the Community