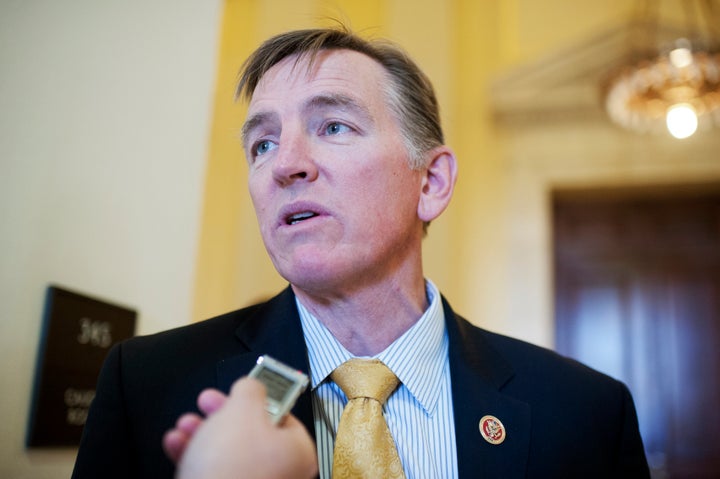 WASHINGTON ― Rep. Paul Gosar (R-Ariz.) is boycotting Pope Francis' address to Congress next week because of reports that His Holiness plans to focus on the "fool's errand of climate change."
In a Thursday op-ed on the conservative website Townhall.com, the Arizona Republican said he doesn't want to listen to the pope talk about climate change, since the planet's climate has been changing "since first created in Genesis" in the Bible.
"If the Pope plans to spend the majority of his time advocating for flawed climate change policies, then I will not attend," Gosar wrote. "When the Pope chooses to act and talk like a leftist politician, then he can expect to be treated like one."
He also said the pope's calls to action on climate change sound more like "socialist talking points" than the teachings of a faith leader. Gosar said he has a moral obligation to call out the pope for ignoring more pressing issues, like the persecution of Christians.
"If the Pope wants to devote his life to fighting climate change then he can do so in his personal time," he said. "But to promote questionable science as Catholic dogma is ridiculous."
Scientists have already established that human activity causes climate change. Global warming stems largely from greenhouse gas emissions from the burning of fossil fuels and deforestation.
Pope Francis has made strong statements about the effects of climate change, writing in his second papal encyclical that it is "one of the principal challenges facing humanity in our day."
Support HuffPost
The Stakes Have Never Been Higher
Before You Go
Pope Francis' Surprise Visit To Homeless Shelter In Rome
Popular in the Community