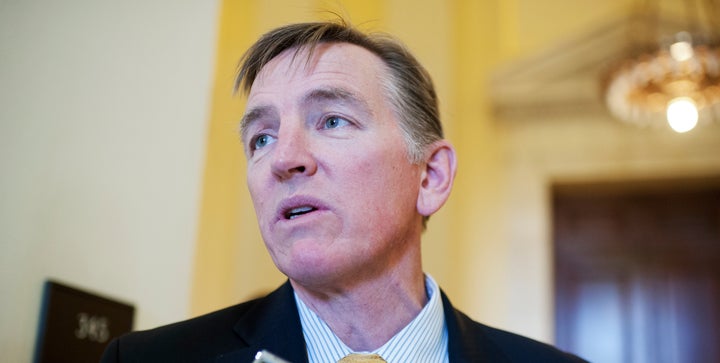 WASHINGTON -- Rep. Paul Gosar (R-Ariz.) is raising money off of the fact that he boycotted Pope Francis' address to Congress last week over the pope's stance on climate change.
In a Wednesday email with the subject line "I Boycotted Pope Francis," Gosar said he needs conservatives to give him $25,000 because he is facing "unprecedented attacks" over his papal criticisms.
"Liberal late night host Stephen Colbert ran an entire segment criticizing me," he wrote. "Another non-Catholic liberal website had the nerve to lecture me (a lifelong Catholic) on 'what I got wrong' about the Catholic Church."
Gosar has criticized the pope for focusing on combating climate change rather than targeting religious persecution and abortion. He said it shows that the pope is choosing to "pander to the liberal left" instead of staying true to Catholic principles.
"I chose not to attend the speech of Pope Francis. And then 'all hell broke loose,'" the lawmaker said. "Will you help me fend off the liberal sharks who are out for my blood?"
In related news, the National Organization for Marriage sent out an email Wednesday raising money off the pope's "profound remarks about marriage" in his speech to Congress. Pope Francis barely talked about marriage, though, compared to his steady pleas to address global warming and environmental degradation.
Calling all HuffPost superfans!
Sign up for membership to become a founding member and help shape HuffPost's next chapter