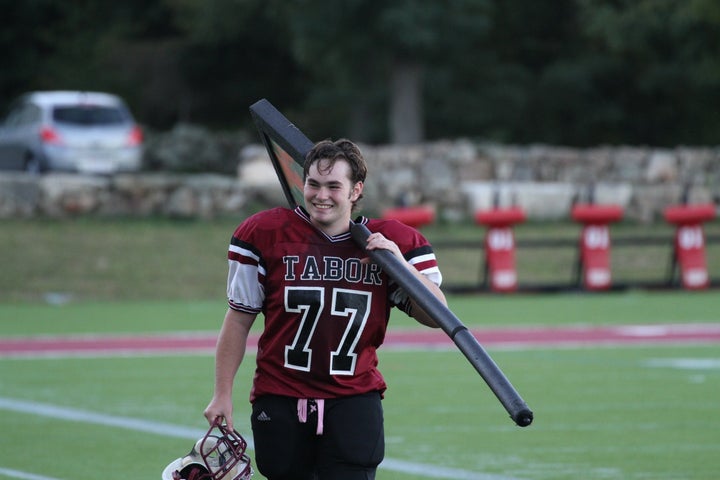 On the morning of Sept. 8, 18-year-old Paul Houle Jr. lined up in his nose tackle position at the year's first football practice, feeling healthy and ready to take on the season ahead.
By 8 p.m., Houle was in an emergency room at a nearby hospital. His heart, liver and kidneys were all shutting down.
"Doctors told me that if I had not said anything and gone to practice the next day, I very easily could have died," Houle told The Huffington Post over the phone.
Houle was dehydrated and overheated from participating in two practices in one day, and the muscles in his body had begun to break down and release a protein into his bloodstream that was causing his vital organs to fail.
Houle told HuffPost that after the day's second practice, he felt back pain whenever he took a deep breath.
"I thought I was just sore and a little out of shape because the practice was hard. I didn't think much of it," he said. "Later, when I was at the hospital, they let me know that my back pain was actually my kidneys failing."
Back at his dorm room after practice, Houle said he showered and took a short nap. When he woke up, he checked his Apple Watch's heart rate monitor for the first time that day. He knew something was wrong immediately. The watch indicated his heart rate was 145 beats per minute, a full 60 to 80 beats higher than an average resting heart rate. He didn't know it then, but a rapid heart rate is a symptom of rhabdomyolysis.
Houle's father, Paul Sr., is a neurosurgeon who had asked his son to use the Apple Watch to test his heart rate before leaving for school. Armed with this baseline information, Houle knew something was wrong with his body, but he still didn't think much of it.
In fact, he actually thought the watch was broken. He had never considered its heart rate monitor to be anything more than a gimmick.
"I thought it was a neat little feature, but didn't see myself really using it," he said. "What I thought was so tiny and not important turned out to be a life-changing decision."
The school's athletic trainer also thought the watch was broken when Houle told him about his abnormally high heart rate reading. But after being examined by both the trainer and the school's nurse, he was immediately driven to the emergency room. Once at the hospital, Houle was diagnosed with rhabdomyolysis and began receiving treatment, but the condition's effects still caused him to lose control of his muscles.
"All that stuff would've happened to me anyway at the school, but I wouldn't have had the care or attention of doctors," Houle said. "There's a very good chance I would've died."
As a senior proctor at his boarding school, Houle lives alone in a single room. He would have had difficulty finding help late at night once the rhabdomyolysis had rendered him immobile. He credits the Apple Watch for quickly compelling him to seek the help he needed to prevent his body from fully shutting down.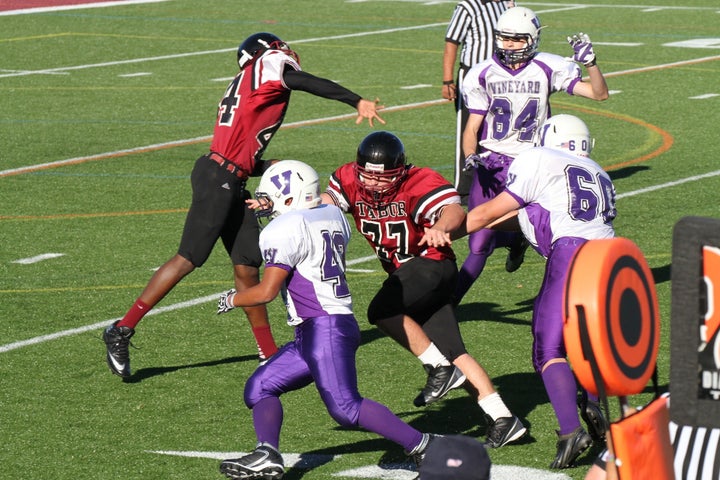 So accurate, in fact, that the Apple Watch's heart rate readings were "perfectly in sync" with the emergency room's monitor, said Houle and his father. Houle is now bullish about the gadget's health care capabilities.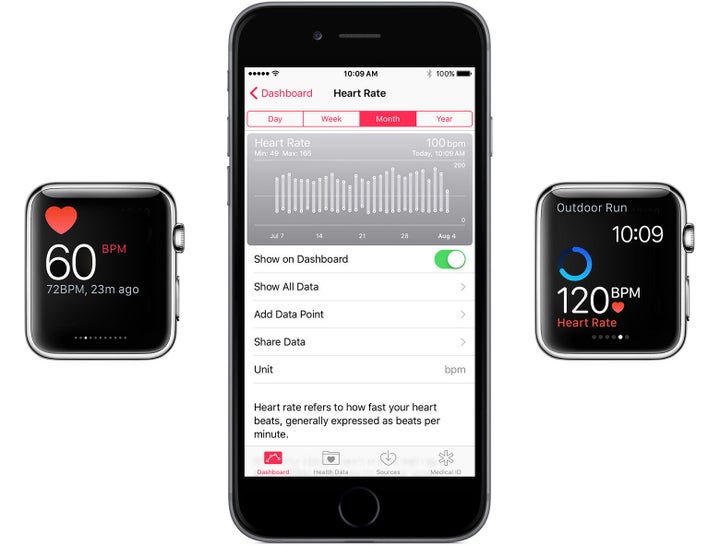 Valencell president Steven LeBoeuf said he looks forward to seeing what the future of wearable biometric technology has in store.
"A heart rate monitor that's been shown to not work well during exercise can still save somebody's life," LeBoeuf told HuffPost on Monday. "Imagine if we had the technology to measure more of these biometrics more accurately while people do more things -- we're going to see some major life changes."
Both Houle and his father are "grateful" for the Apple Watch, but more importantly, they're just happy that Paul Jr. is alive. Houle has also been able to reap the dividends born out of his near-death experience. Apple CEO Tim Cook called the teen shortly after his diagnosis to offer him a new iPhone and a summer internship, Houle confirmed.
Houle, now back at school after a three-day stint in the hospital, is still suffering from fatigue and muscle soreness and isn't sure when he'll be able to play sports again. It's a disappointing turn of events for the teen who was looking forward to spending time on the football field with his friends, but he's not sweating it too badly.
After all, Houle said, "I'd rather be alive than playing football."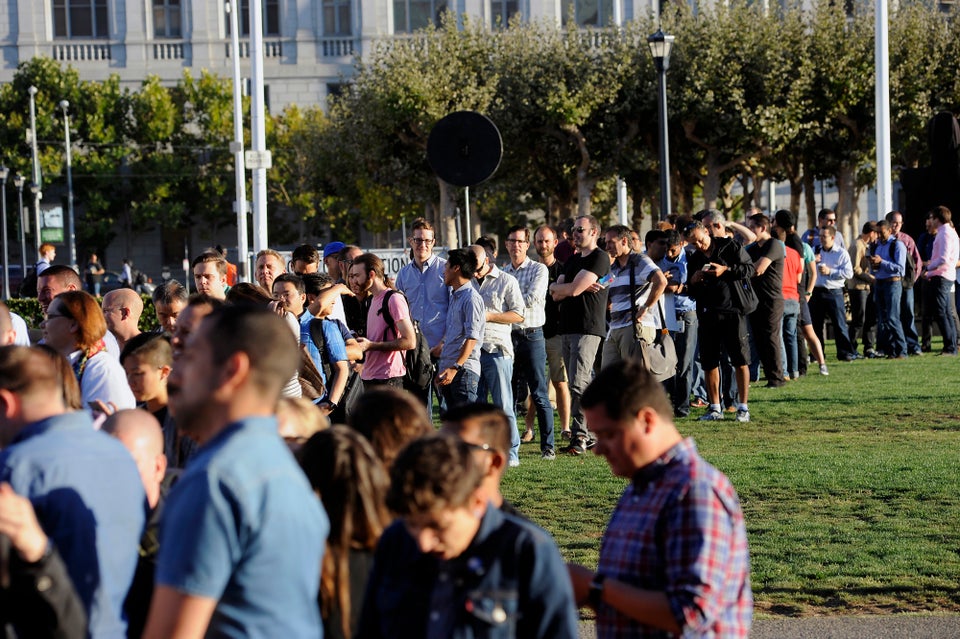 Apple Sept. 9, 2015 Special Event: As It Happened
Related