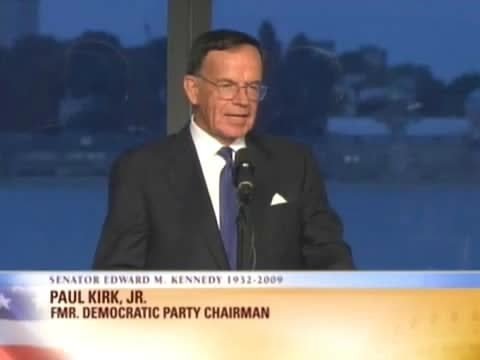 AP -- The governor of Massachusetts has named former Democratic Party chairman Paul G. Kirk Jr. to temporarily fill the late Sen. Edward Kennedy's seat.
Gov. Deval (deh-VAHL') Patrick's announcement Thursday means Kirk will serve in the post until voters pick a replacement in a Jan. 19 special election.
Patrick says the issues before Congress are "too important to Massachusetts for us to be one voice short."
Kirk is a Kennedy family friend who served on the late senator's staff for eight years and is chairman of the JFK Library Foundation.
Kennedy's widow, Vicki Kennedy, and son Edward Kennedy Jr. had urged Patrick to pick Kirk.
The appointment allows President Barack Obama to regain a critical 60th U.S. Senate vote he needs to pass a health care overhaul.
Popular in the Community