There was a time when we assumed our post-mortem days would be of the drab variety, that once all our earthly possessions had disintegrated into the earth only a measly skeleton would remain.
That time is no longer, thanks to an intoxicating photo series by Los Angeles based art historian Dr. Paul Koudounaris.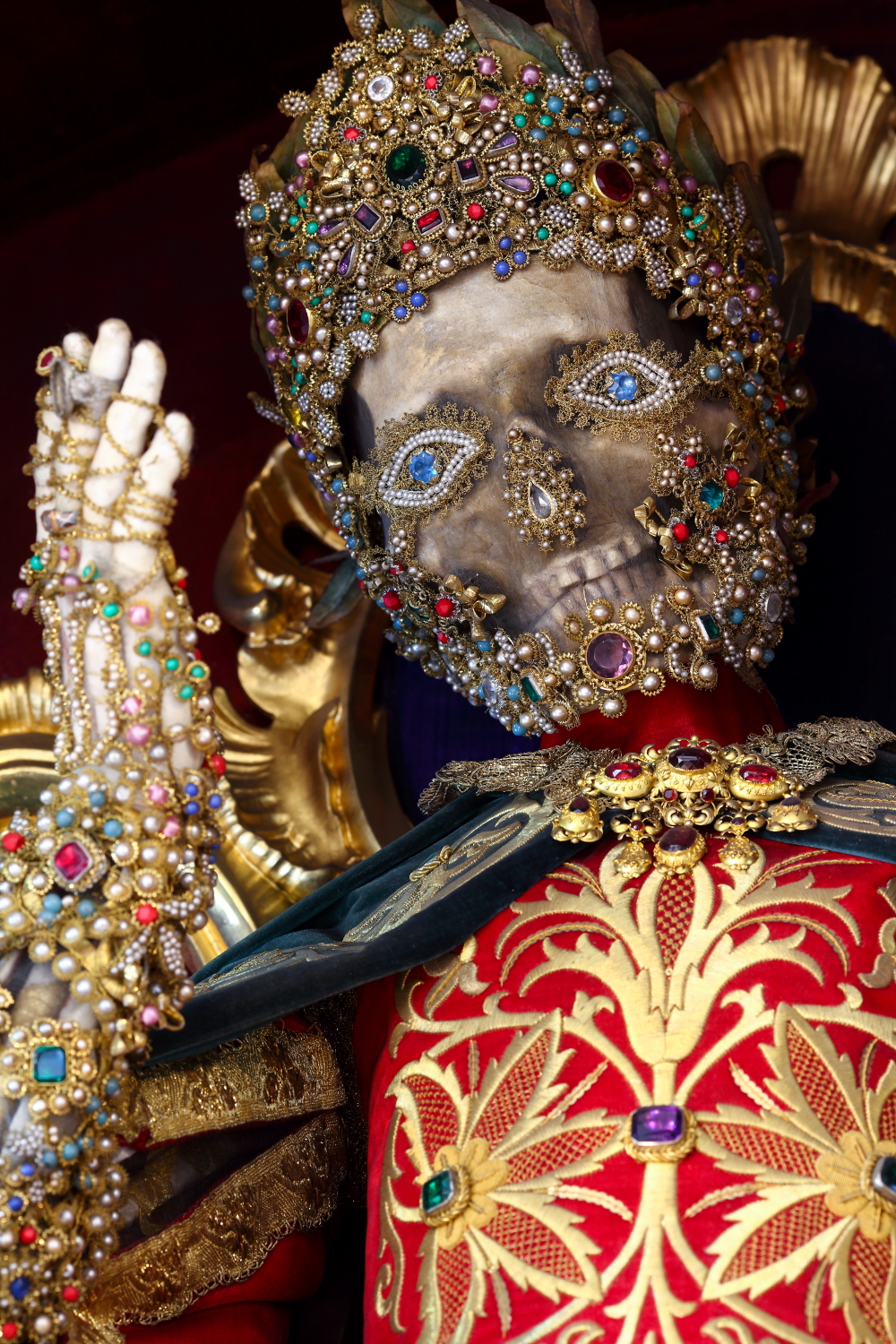 St. Felix, Gars-am-Inn, Germany
The collection, entitled "Heavenly Bodies," explores a treasure trove of underground tombs, all thought to hold the remains of early Christian martyrs.
Koudounaris' photographs allow a glimpse into the Baroque corners of the most glamorous human remains we could ever imagine, traversing burial grounds from Bolivia to Switzerland to Indonesia. The stunning photographs capture a dark and decadent ritual just on the heels of Dia de los Muertos. We haven't been so entranced and creeped out at the same time since riding Pirates of the Caribbean. See for yourself below.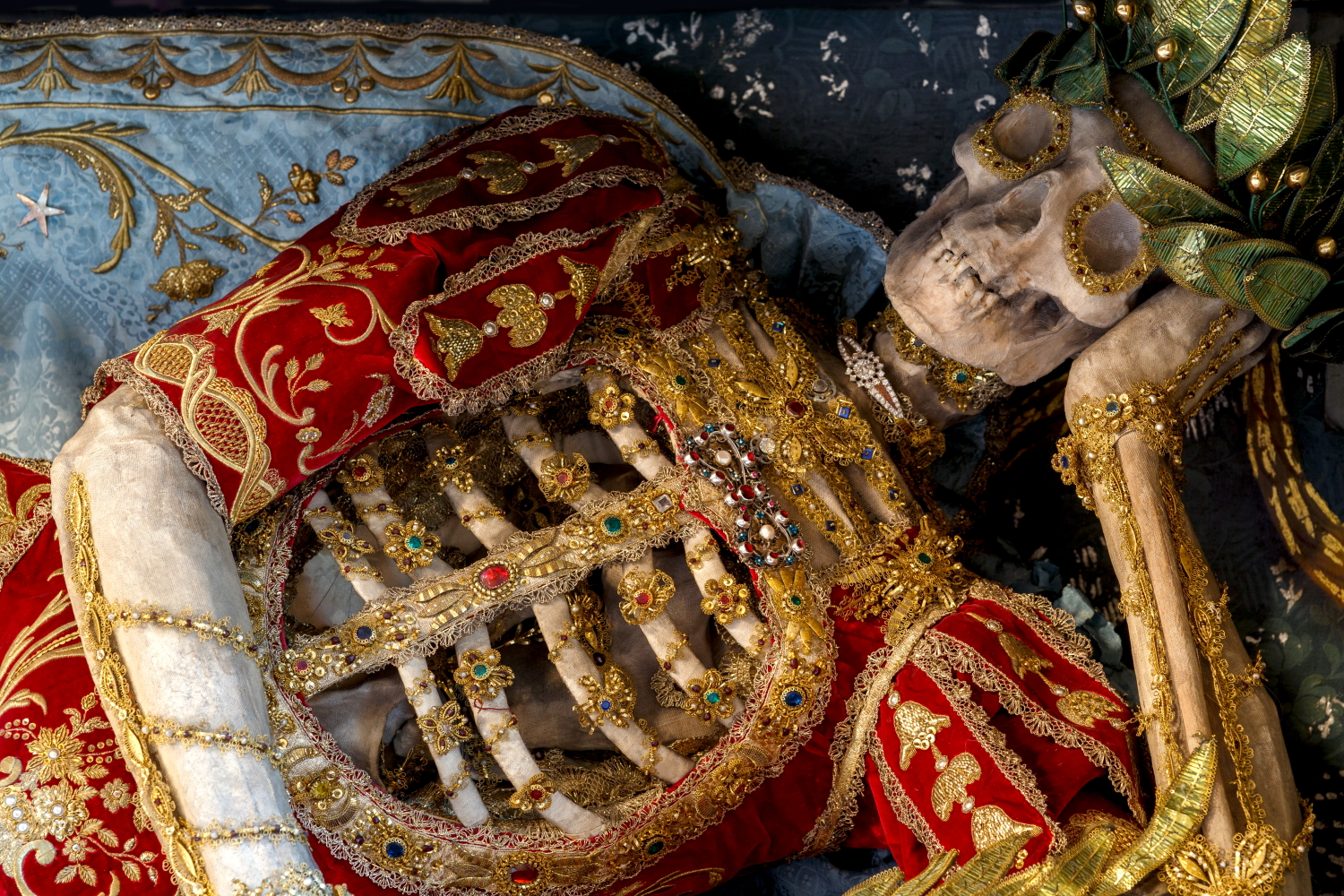 St. Konstantius, Rorschach, Switzerland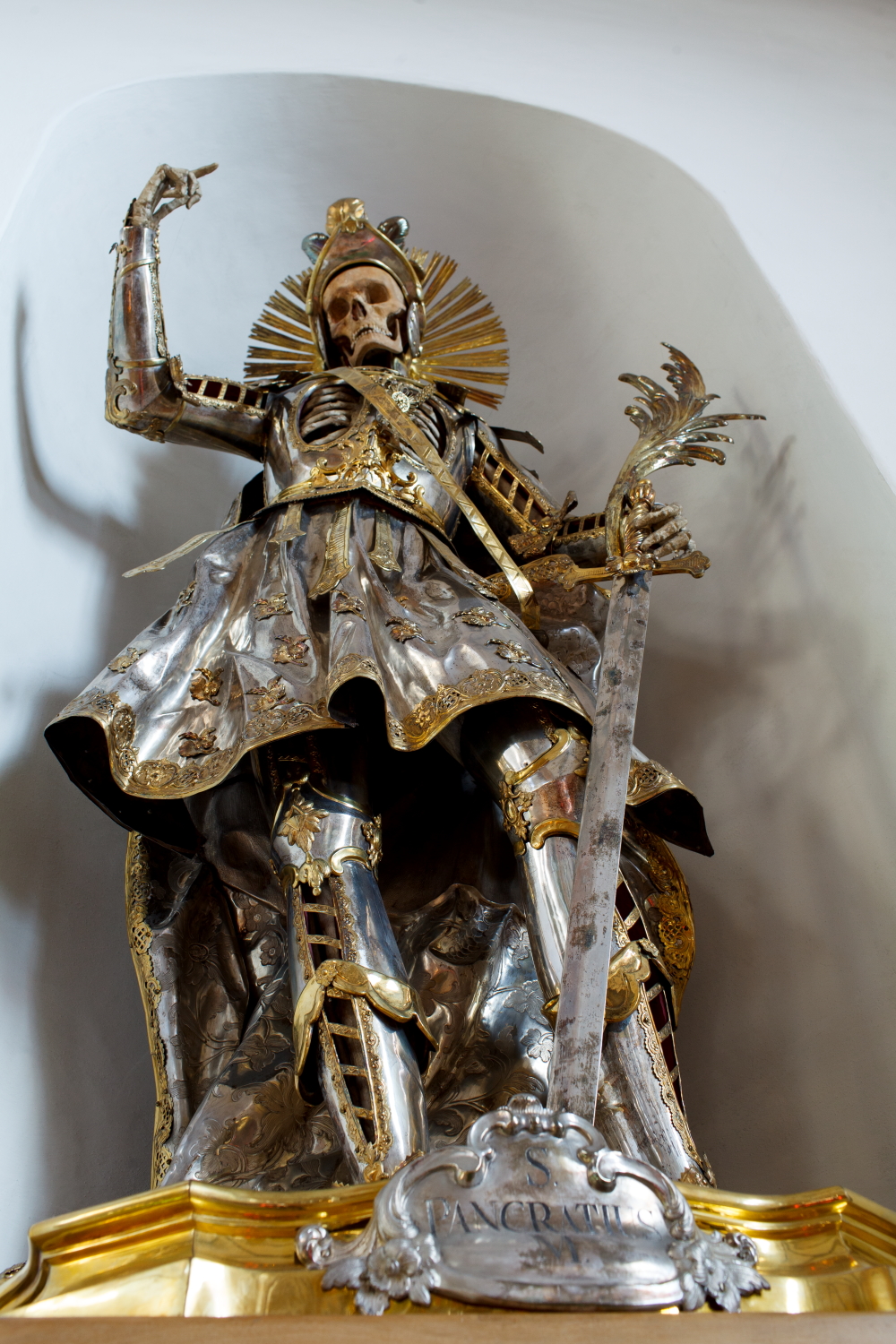 St. Pancratius, Wil, Switzerland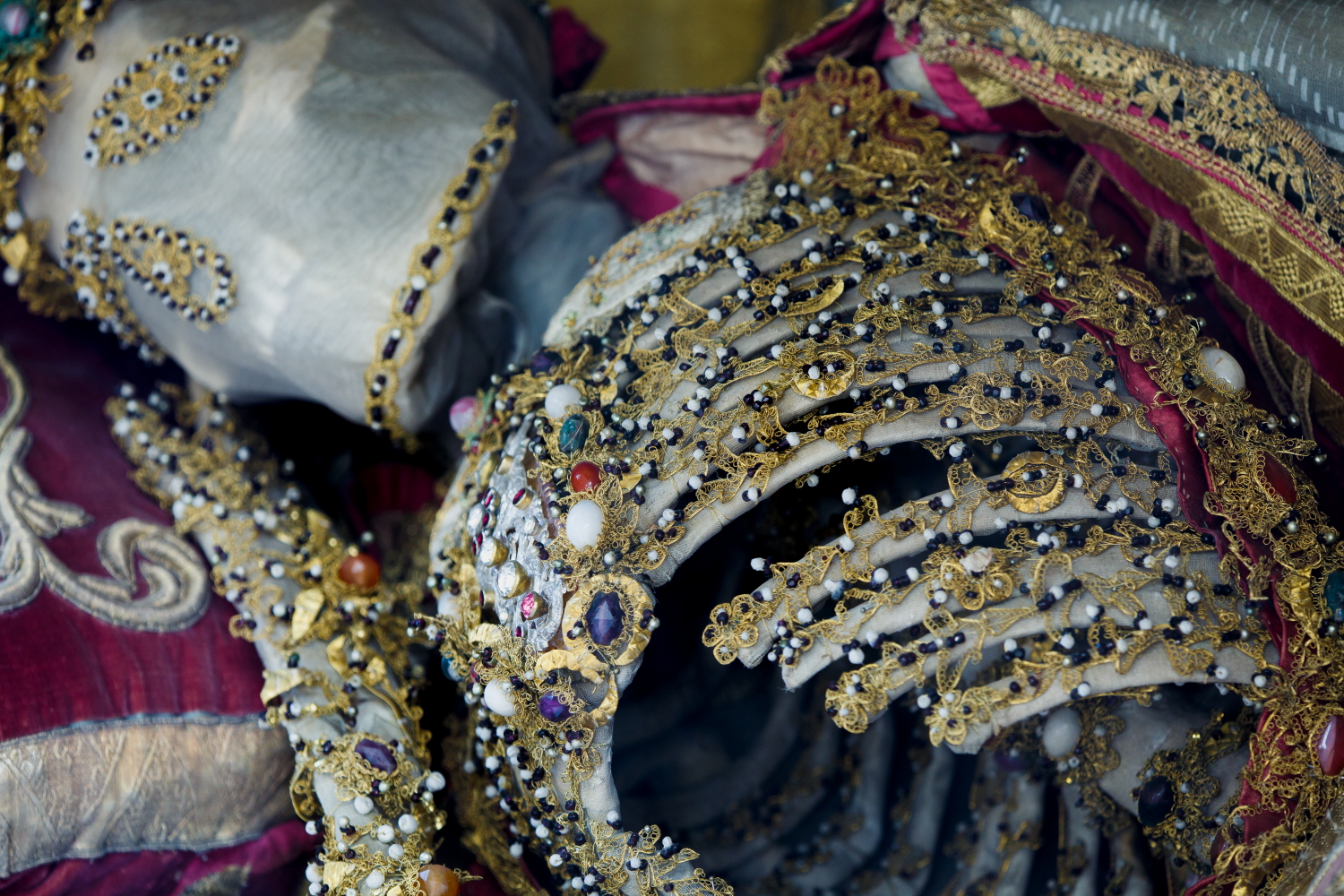 St. Hyacinthus, Gutenzell, Germany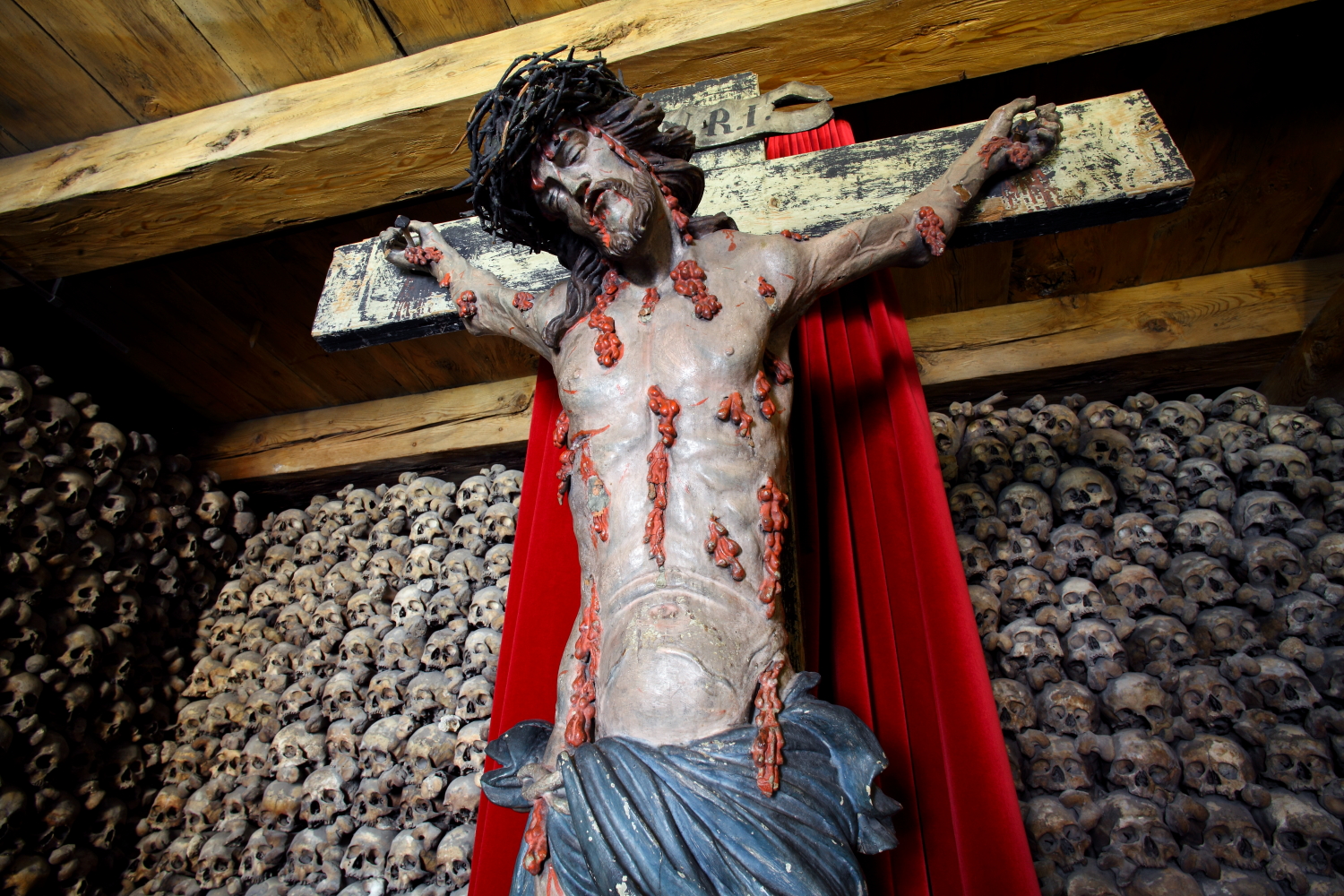 Bone house with plague crucifix (Pestkreuz), Leuk, Switzerland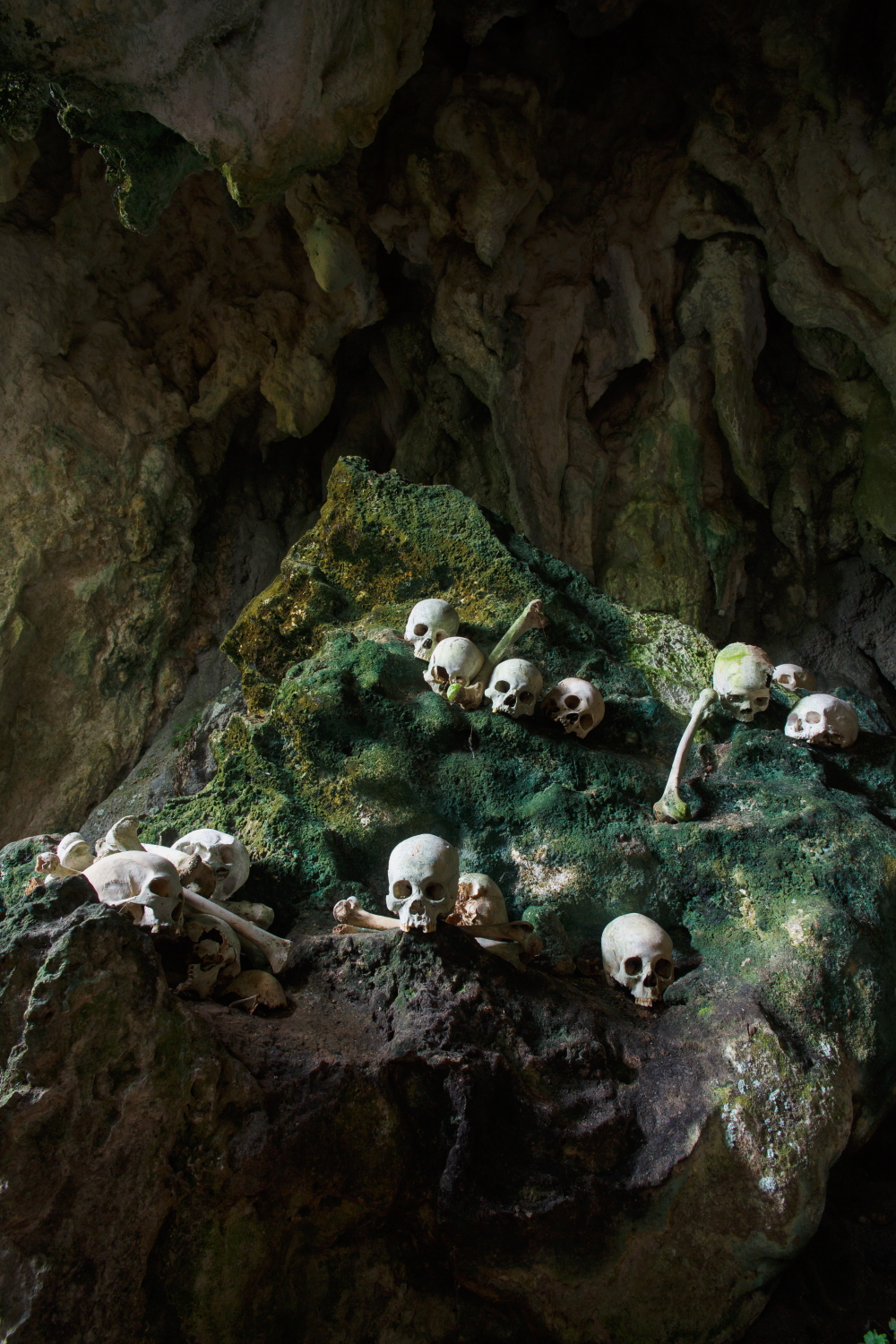 Burial cave, Tana Toraja, Sulawesi, Indonesia

Skull with flowers, Fiesta de las ñatitas, La Paz, Bolivia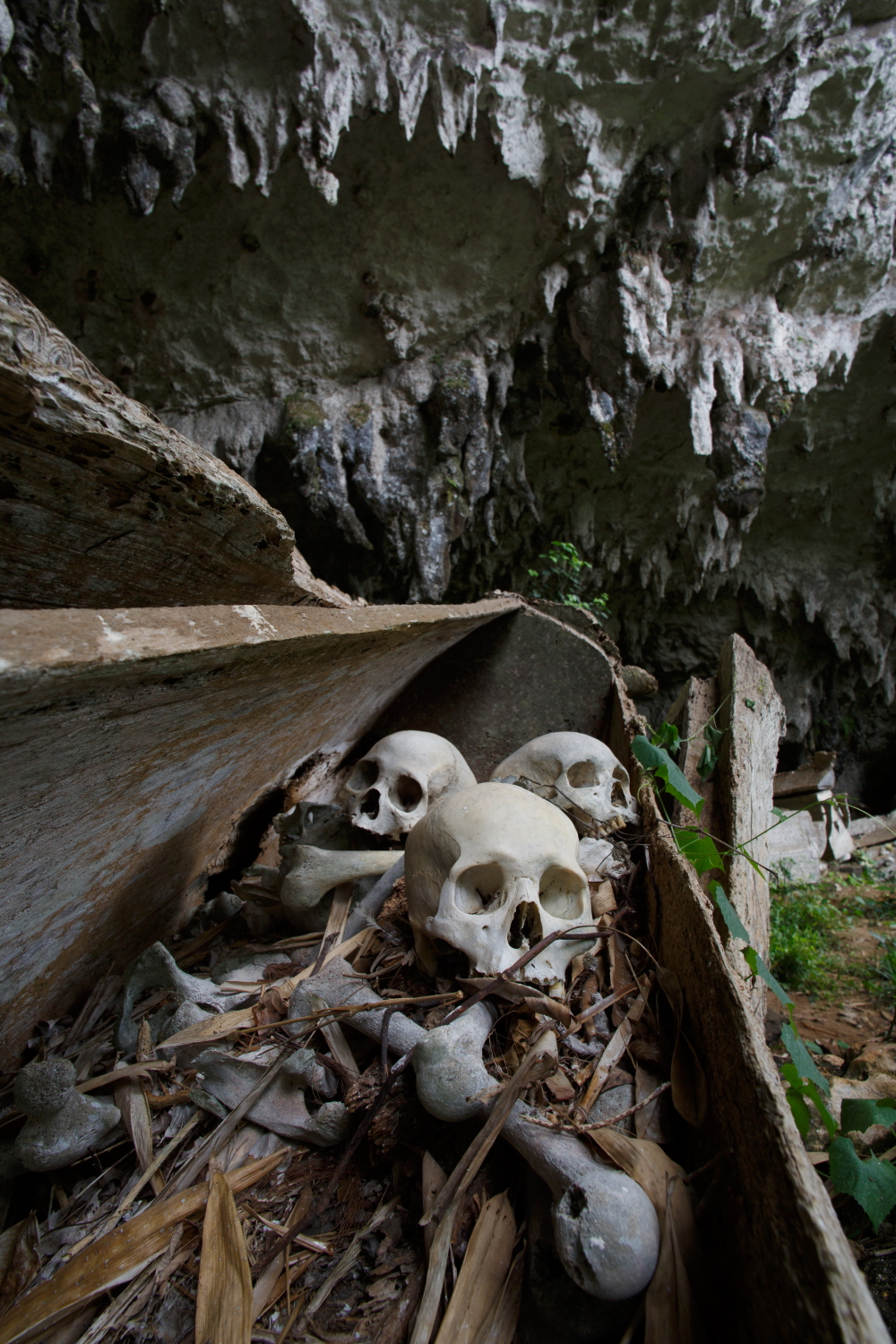 Skulls in coffin outside burial cave, Tana Toraja, Sulawesi, Indonesia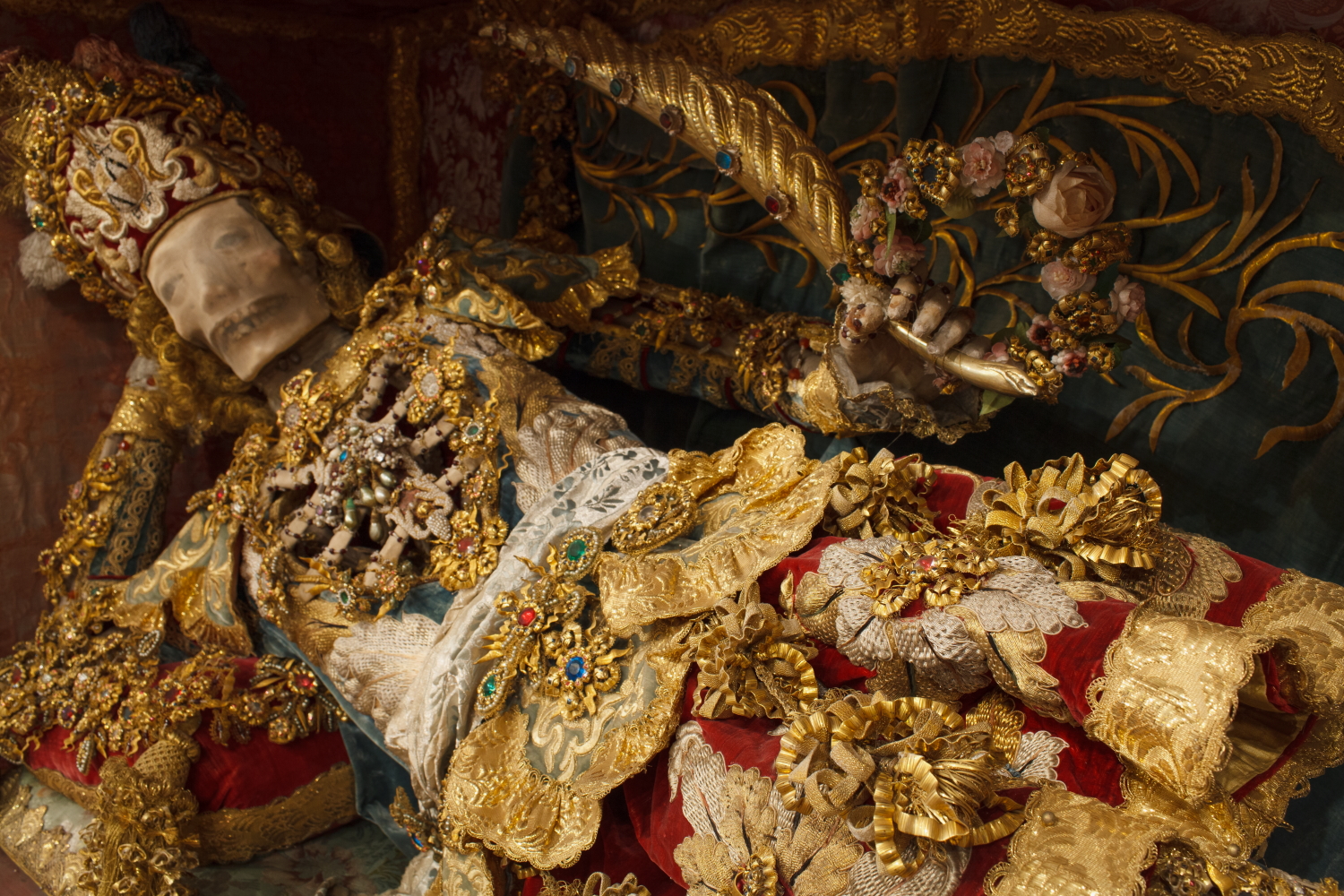 St. Coronatus, Heiligkreuztal, Germany
"Heavenly Bodies" is on display at La Luz De Jesus Gallery in Los Angeles until December 1, 2013.
Calling all HuffPost superfans!
Sign up for membership to become a founding member and help shape HuffPost's next chapter