 False reports that Paul Krugman has filed for bankruptcy spread across the Internet on Monday morning.
The rumor came from the satirical news site The Daily Currant, which said that the Nobel Prize-winning economist had accrued over $7 million in debt. The fake story was picked up by Austria's Format online magazine, which then reported as true by Boston.com and Breitbart.com.
"Things really went downhill for the star economist," Boston.com wrote. Breitbart's article has since been taken down.
Their stories repeated the Currant's version of events, which had Krugman racking up bills on his American Express black card at Tiffany's, and buying rare Portuguese wines and 19th century English cloth.
"Rather than tighten his belt and pay the sums back, the pseudo-Keynesian economist decided to 'stimulate' his way to a personal recovery by investing in expenses he hoped would one day boost his income," the Currant wrote. The site joked that Krugman had said, "They say always dress for the job you want. So I thought maybe if I showed up in $70,000 Alexander Amosu suits they would give me ownership of part of the company. If I had only been granted a sliver of the New York Times Co., I could have paid everything back."
The Daily Currant is the same website that did a satirical piece about Sarah Palin joining Al Jazeera as a contributor earlier this year. The story was picked up by The Washington Post and reported as real.
Before You Go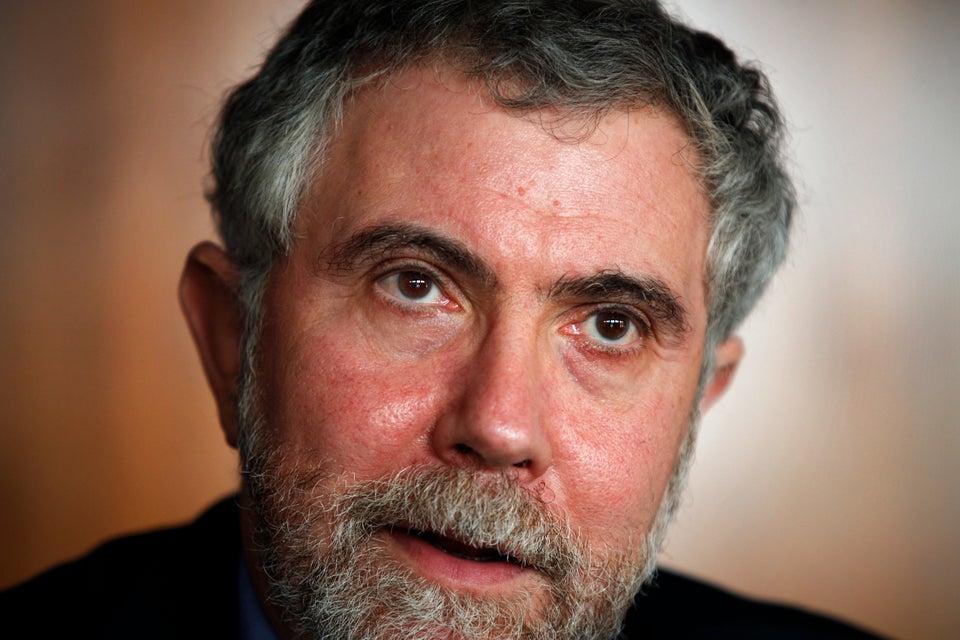 Paul Krugman's Greatest Takedowns
Popular in the Community