Paul Krugman considers China a mortal threat in one key respect: climate change.
"If you worry about climate change and stuff like that, then China is -- Chinese growth is a wonderful human success story that could kill us all," the Nobel Prize-winning economist and New York Times columnist said at the New York Times DealBook conference on Wednesday.
He also noted, "To some extent actually, we are hurt by Chinese growth. ... There are scarce natural resources, and we are in fact competing for limited supplies of oil, minerals, etc."
But instead of being confrontational, the U.S. needs to give China more of a voice in trade policy, Krugman said. "You can't deny them a position that corresponds with their size."
The alternative, he suggested, is much less appealing. "Even if we conclude that Chinese growth hurts us, what are we going to do? Bomb them?" he asked. "Going out for all-out protectionism is probably not going to be to our benefit."
Related
Before You Go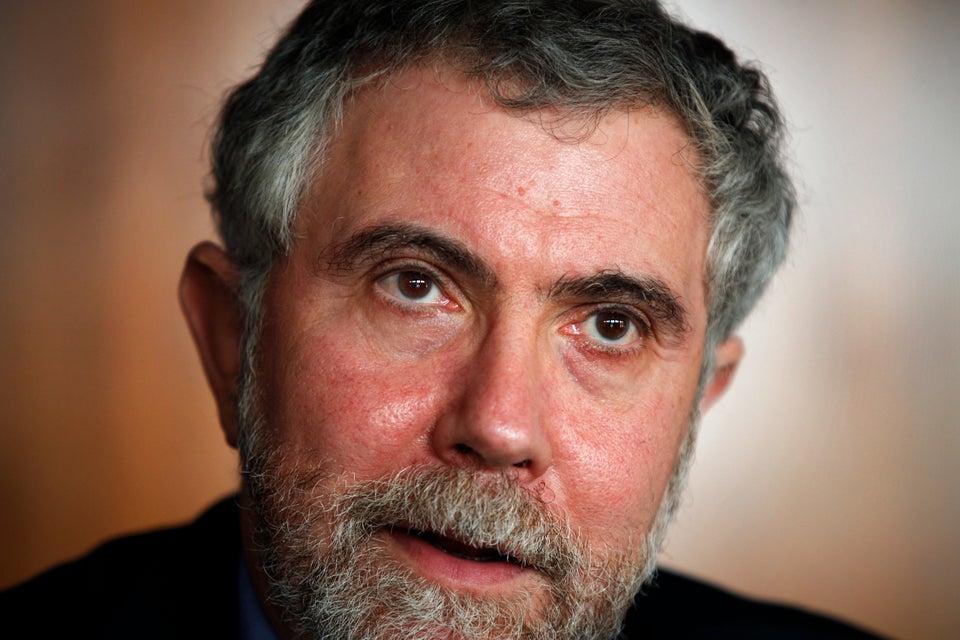 Paul Krugman's Greatest Takedowns
Popular in the Community