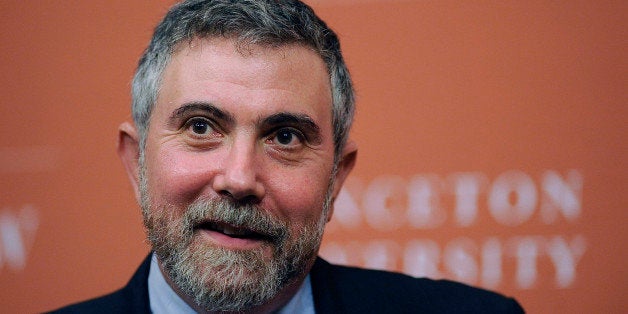 In his Sunday New York Times column, the Nobel Prize-winning economist compared European leaders' demand for more austerity measures to medieval doctors who prescribed a bloodletting to patients who grew more sickly. Though Greek voters' rejection of their creditors' strict economic terms could lead to instability in the short run, Krugman said the "no" vote will help Greece find the best path to solvency.
"A 'yes' vote in Greece would have condemned the country to years more of suffering under policies that haven't worked and, in fact, given the arithmetic, can't work: austerity probably shrinks the economy faster than it reduces debt, so that all the suffering serves no purpose," Krugman wrote. "The landslide victory of the 'no' side offers at least a chance for an escape from this trap."
Now, Greece seems more likely than ever to ditch the euro in favor of another currency, possibly the drachma, which preceded the legal tender of the 19-country monetary union. Krugman called that "the best of bad options."
By returning to the drachma, Greece could devalue its own currency, spurring export sales and curtailing deflation.
"Unless Greece receives really major debt relief, and possibly even then, leaving the euro offers the only plausible route from its endless economic nightmare," Krugman wrote.
REAL LIFE. REAL NEWS. REAL VOICES.
Help us tell more of the stories that matter from voices that too often remain unheard.