Front-page stories in Friday's New York Times and Wall Street Journal highlighted the boom in corporate mega-mergers as a sign that economic confidence is on the rise. And President Barack Obama struck a similar note when he noted the stock market's health earlier this week in his State of the Union address.
But Paul Krugman offered a more sobering take on the U.S. economy during an interview early Friday morning.
"We're worse than Japan ever was," Krugman said. Japan has faced economic stagnation since the 1990s.
Krugman told Bloomberg TV that the U.S. needs more government spending to recover more quickly. "This is a time when we should be building infrastructure," he said.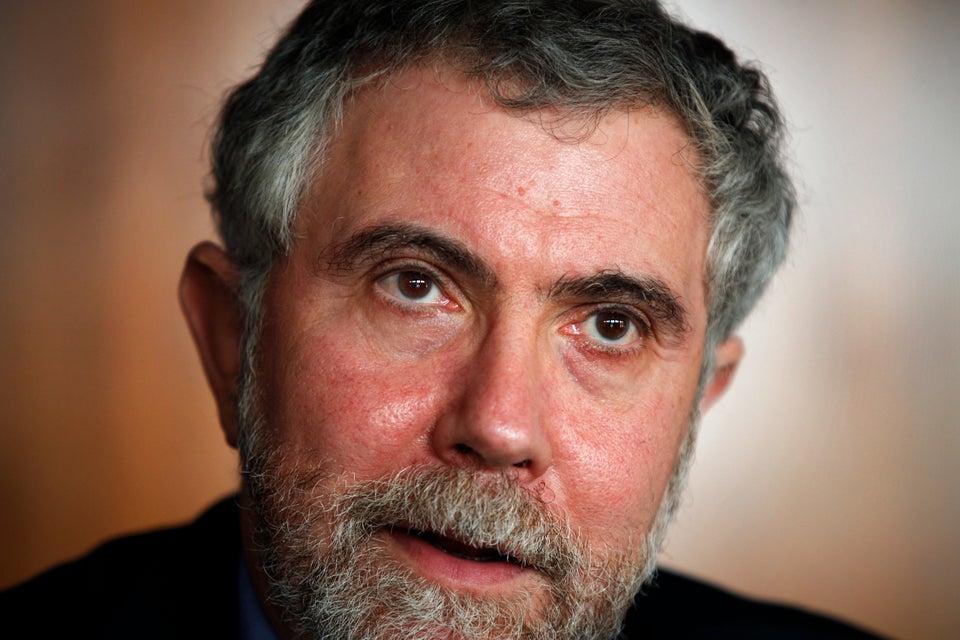 Paul Krugman's Greatest Takedowns
Popular in the Community