 The American workplace is still pretty sexist, according to Paul Krugman.
Sandberg's book, which comes out Monday, has sparked intense discussion over the best way for women to achieve professional success. Sandberg argues that some women step back from their professional responsibilities -- derailing their ambitions -- early in their careers in anticipation of having a family. Some have criticized Sandberg's approach, saying it only considers the needs of upper middle-class working women.
Krugman defended the book on "This Week with George Stephanopoulos" Sunday.
"She's not talking about the problems of every woman. That's okay," he said. "(The debate) in itself is telling us about how unprepared we are to have women as a full part of our society."
Indeed, America still has a long way to go before women become equal participants in the the workplace. Just 4 percent of the companies in the S&P 500 have women CEOs. And more than one-third of public companies have zero women senior officers, according to recent survey from Catalyst, a group aimed at boosting business opportunities for women.
In addition, women face unconscious stereotypes at work that can often prevent them from getting ahead, including: They don't need to be paid as much because they're not the primary breadwinners, they're not committed to their jobs because they're the main caregivers for their kids and they can't do certain jobs considered "men's work."
CORRECTION: An earlier version of this post incorrectly stated that Paul Krugman won a Pulitzer Prize. He won a Nobel Prize.
Related
Before You Go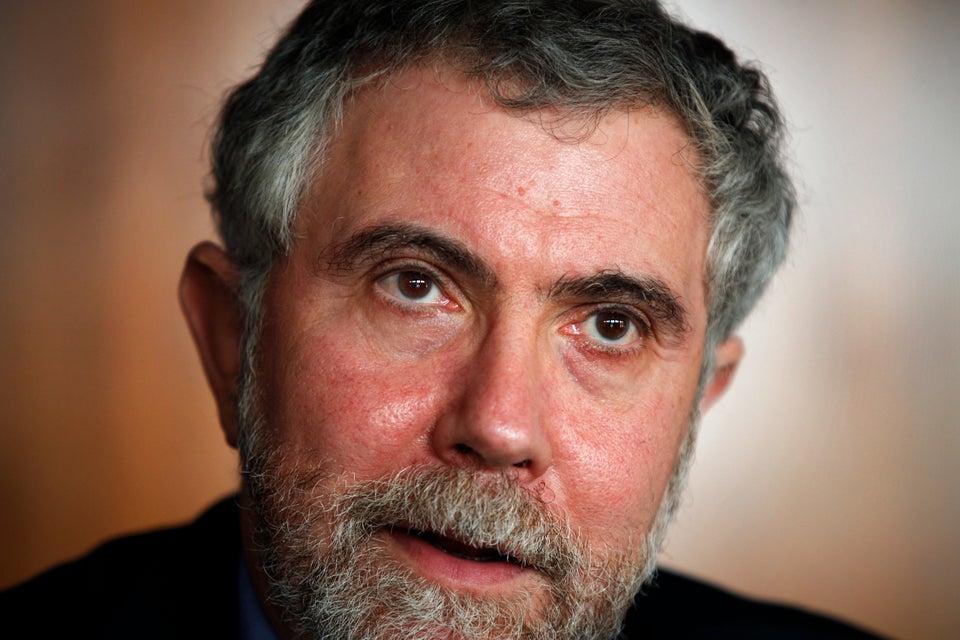 Paul Krugman's Greatest Takedowns
Popular in the Community