Maine Gov. Paul LePage (R) said Thursday that efforts to remove Confederate statues across the country were like trying to take down the memorial to the victims of the 9/11 terrorist attack.
LePage also embraced Trump's defense of Confederate memorials still displayed in parts of the U.S., saying Charlottesville counter-protesters who wanted the Lee statue removed were just as bad as white supremacists. He called both sides "disgusting."
"What they're trying to stand for is equally as bad," LePage said of those who want to take down Confederate monuments. "They're trying to erase history. How can the future generations learn if we're gonna erase history? That's disgusting ... Listen, whether we like it or not, this is what our history is.
"To me, it's just like going to New York City right now and taking down the monument of those who perished in 9/11," he continued. "It will come to that. I remember seeing the gruesome sights when Iraq fell apart and they were taking down all the statues and the Taliban did the same thing in Afghanistan. Quite frankly, I think we're better than that."
Trump on Thursday said he was "sad to see" what he called "our beautiful statues and monuments" of Confederate heroes being removed across the U.S. Removing Confederate statues, Trump said, could lead to removing monuments to George Washington and Thomas Jefferson, who also were slaveholders.
The 9/11 Memorial and Museum declined to comment on LePage's remarks.
LePage, who supported Trump during the presidential campaign, has a history of controversial and racially inflammatory comments. He told the Maine NAACP in 2011 to "kiss my butt" after the group was upset he wouldn't attend events honoring Martin Luther King Jr. He also said men with names like " D-Money, Smoothie, Shifty" were coming into Maine to sell drugs and impregnate women.
America does not do a good job of tracking incidents of hate and bias. We need your help to create a database of such incidents across the country, so we all know what's going on. Tell us your story.
Before You Go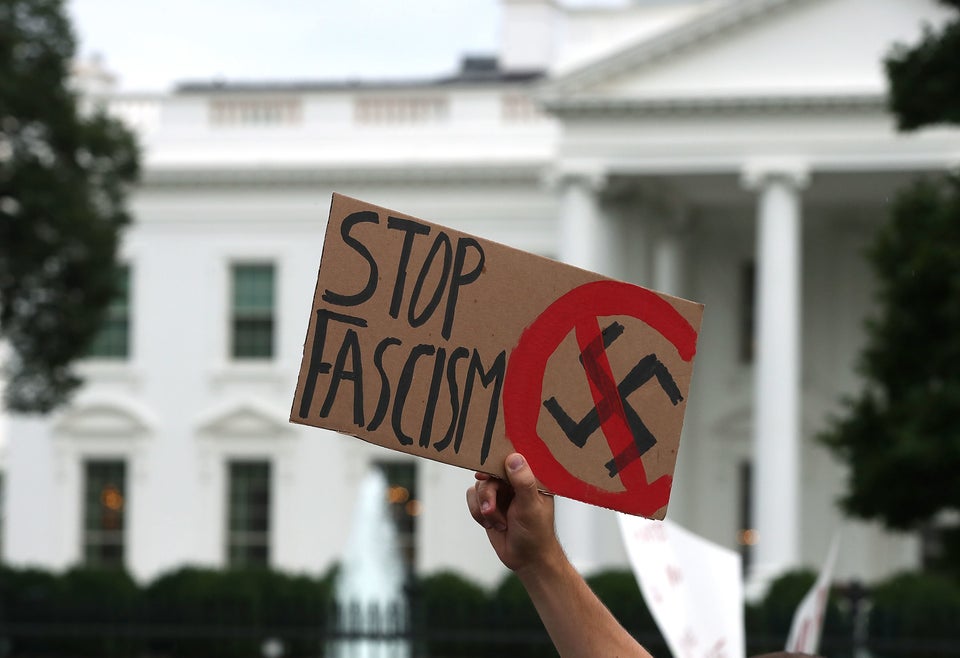 Anti-Hate Protests Against Trump
Popular in the Community