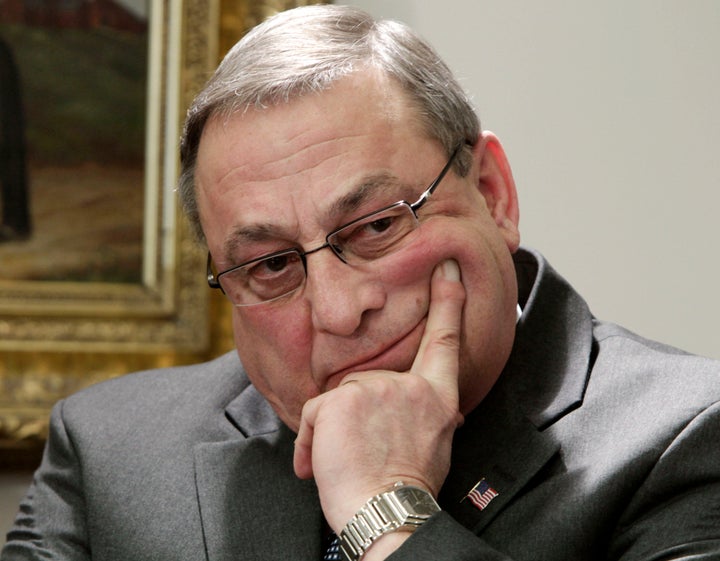 WASHINGTON -- A national advocacy group fighting for the rights of lower-wage workers has a new ad out criticizing Maine's governor for trying to loosen the state's employment standards.
"Governor Paul LePage wants to roll back child labor laws," says the narrator of the spot, which is sponsored by the National Employment Law Project (NELP) and the progressive Maine People's Alliance (MPA). "He supports legislation to have kids work longer hours, later at night and for less than minimum wage."
At the end of the ad, LePage's office phone number is flashed on screen and viewers are encouraged to call his staff and speak out.
The bill, LD 1346, also eliminates the maximum number of hours a minor 16 years of age or older can work on a school day and allows anyone under the age of 16 to labor for up to four hours on a school day during hours when classes are not in session.
Another bill, LD 516, would allow 16- and 17-year-old students to work until 11:00 p.m. on school nights. Currently, they're allowed on the job until 10:00 p.m. It would also allow students to work for a total of 24 hours per week, four more than current law allows.
"The reckless tampering with Maine's longstanding child labor laws would encourage children to work longer hours, later into the night, and for less than the minimum wage," said Christine Owens, executive director of NELP. "Governor Paul LePage and the bill's supporters seem to have forgotten that Maine's child labor laws were enacted in 1847 because children were so exhausted from work that they were falling asleep in school. Now, in an ill-advised move, they are trying to repeat history."
LePage's office did not immediately return a request for comment.
Last month, The Huffington Post spoke with Rep. Bruce Bickford (R), one of the co-sponsors of LD 1346. He argued that the government should stop standing in the way on child labor issues.
"This is in no way an attempt to abuse child labor, which some may look at and say, 'We've fought hard for kids and we've done this or that,'" he said. "Kids have parents. Let the parents be responsible for the kids. It's not up to the government to regulate everybody's life and lifestyle. Take the government away. Let the parents take care of their kids."
Bickford said he supported making it easier for young people to get a job so that they can earn some extra spending money and build up their resume and skills, arguing that, students now have plenty of time after school that they could fill with employment.
The ad will start airing on Tuesday in Portland, Maine's largest city. The MPA, which has a statewide membership of 32,000, is also coordinating an outreach campaign in the child labor issue.
Popular in the Community