Maine Gov. Paul LePage (R) wants state residents to start shooting drug dealers on sight in order to help alleviate Maine's heroin crisis.
"Everybody in Maine, we have constitutional carry," LePage said Wednesday.
"Load up and get rid of the drug dealers."
At the very least, he wants them to face 20 years to life in prison.
He recently made national news when he commented on traffickers from Connecticut and New York with names like "D-Money, Smoothie, Shifty" who "come up here, they sell their heroin and they go back home."
"Incidentally, half the time they impregnate a young white girl before they leave, which is a real sad thing because then we have another issue that we've got to deal with down the road," LePage added.
After intense criticism, LePage said he never meant his comments to be about race.
"I tried to explain that Maine is essentially all white," he said. "I should have said 'Maine women.'"
On Jan. 14, the state House did try to start an investigation that could lead to LePage's impeachment, but lawmakers failed to get enough votes to move forward.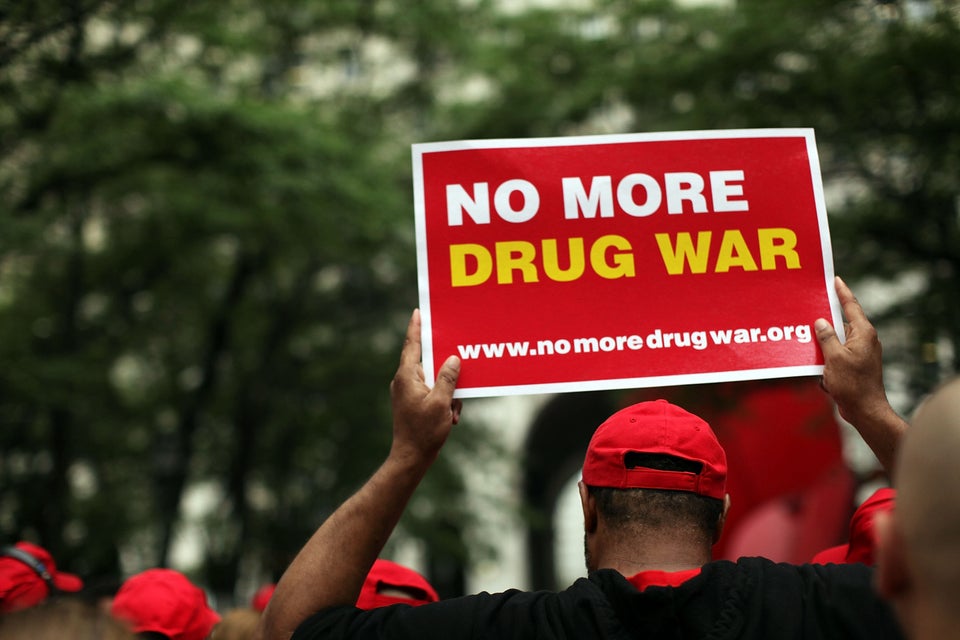 27 Reasons Why U.S. Shouldn't Lead War On Drugs