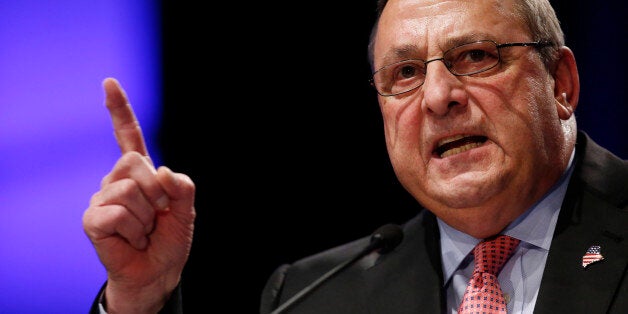 Maine Gov. Paul LePage (R) doesn't want poor people to buy junk food with food stamps, and his administration has endorsed an effort to stop it.
A bill with bipartisan support in the Maine State Legislature would prevent beneficiaries of the Supplemental Nutrition Assistance Program from using their government debit cards to buy candy and soda.
"Multiple Red Bulls in one purchase, Rock Star energy drinks, 1-pound bag of Reese's Peanut Butter Cups and 3 gallons of Hershey's Ice Cream in one purchase," Bethany Hamm, an official with the state Department of Health and Human Services, said during a hearing on Thursday, MPBN News reported.
"We have all seen these types of purchases occur -- and it's unacceptable," Hamm said.
Ever since Ronald Reagan complained about "strapping young bucks" using food stamps to buy T-bone steaks in 1976, lamenting the purchases of people on welfare has been a political tradition. In recent years, many lawmakers, mostly Republicans, have sought to restrict what people purchase with SNAP, which can be used to buy any food item except for hot prepared meals or booze. Earlier this year, a Republican in Missouri's House proposed banning soda, steak and seafood.
The push for a food stamp clampdown in Maine comes after several other changes to the safety net there, including new drug tests for beneficiaries of the Temporary Assistance for Needy Families program and a three-month time limit on food stamps for unemployed adults who don't have dependents.
An obstacle to imposing SNAP dietary restrictions is that federal law doesn't give states the ability to change what food stamps can buy. That's why the Maine legislation, sponsored by state Sen. Roger Katz (R), would seek a waiver from federal rules from the U.S. Department of Agriculture, which administers SNAP.
The USDA is loath to allow candy crackdowns. In 2004, the department denied a Minnesota request to ban sweets and sugary drinks, according to a USDA spokeswoman. In 2011, the department rejected a request from New York City to stamp out soda. The following year, Mississippi withdrew its own request to ban soda and candy.
Antipoverty advocates generally view food stamp restrictions as a way of rhetorically beating up on poor people by implying they make foolish checkout choices. Another criticism is that such proposals are impractical: Who decides what counts as junk food?
Katz's bill would use Maine's existing tax system, which exempts "grocery staples" from a state sales tax, to say what foods SNAP can't buy. The ban would apply to food items subject to the tax.
A state reference guide says: "'Grocery staples' does not include spirituous, malt or vinous liquors; soft drinks, iced tea, sodas or beverages such as are ordinarily dispensed at bars or soda fountains or in connection with bars or soda fountains; medicines, tonics, vitamins and preparations in liquid, powdered, granular, tablet, capsule, lozenge or pill form, sold as dietary supplements or adjuncts, except when sold on the prescription of a physician; water, including mineral bottled and carbonated waters and ice; dietary substitutes; candy and confections; and prepared food."
Katz did not immediately respond to an interview request Friday morning.
Before You Go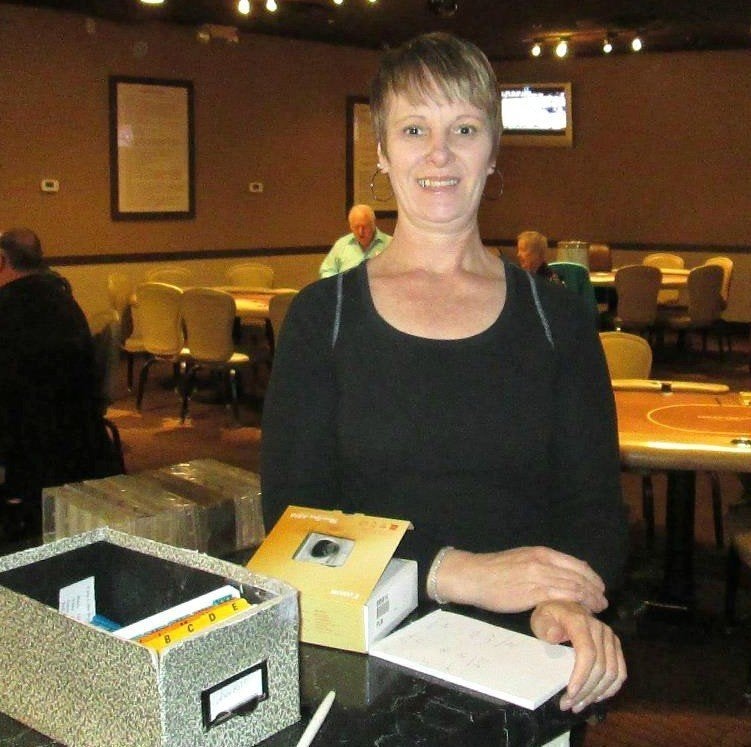 America's 'Working Poor'
Popular in the Community