Maine Gov. Paul LePage made a racist claim about his state's heroin epidemic on Wednesday, alleging men with nicknames like "D-Money" are coming from cities to sell heroin and "impregnate" Maine's white women.
During a town hall meeting in Bridgton, Maine, LePage was asked how he plans to address the state's heroin epidemic. The first step, LePage said, is beefing up enforcement.
"Now the traffickers ... These are guys with the name D-Money, Smoothie, Shifty, these types of guys. They come from Connecticut and New York, they come up here, they sell their heroin, and they go back home," LePage said. "Incidentally, half the time they impregnate a young, white girl before they leave, which is a real sad thing because then we have another issue that we've got to deal with down the road. We're going to make them very severe penalties."
LePage's office didn't immediately return a request for comment. The governor's office did provide comment to the Portland Press-Herald, which first reported the remarks.
"The governor is not making comments about race. Race is irrelevant," LePage communications director Peter Steele said. "What is relevant is the cost to state taxpayers for welfare and the emotional costs for these kids who are born as a result of involvement with drug traffickers. His heart goes out to these kids because he had a difficult childhood, too. We need to stop the drug traffickers from coming into our state."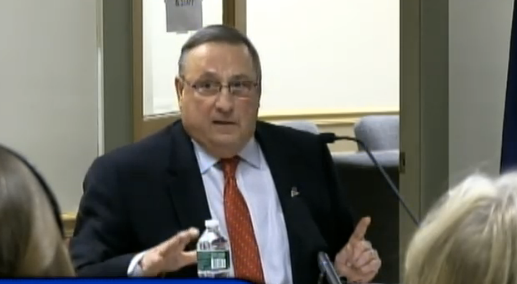 LePage's remarks drew a strong response from Hillary Clinton's presidential campaign.
"Governor LePage's comments tonight are not only offensive and hurtful but they try to cover up the very real epidemic of drug abuse facing people in his state and across the country," Hillary for America's Marlon Marshall said in a statement. "LePage's racist rants sadly distract from efforts to address one of our nation's most pressing problems."
Maine, like many other states, has seen a major spike in heroin treatment and overdoses in recent years. LePage has previously called for greater enforcement against out-of-state dealers, and said last year he would consider using the state's National Guard.
Maine lawmakers are considering a bill to help ease the crisis that would include money for Drug Enforcement Administration agents and other law enforcement, in addition to funding for treatment programs and facilities. LePage, however, has threatened to veto the bill for what he said was favoritism toward treatment facilities receiving funding.
In August, a drug addiction clinic in Sanford, Maine, closed its doors, blaming LePage's policies.
"In Maine, Governor LePage is discussing calling in the National Guard to combat the state's drug epidemic while leaving multi-million dollar grant opportunities for funding treatment on the table," Charles Faris, the president of Spectrum Health Systems, said.
The governor also made headlines in 2011 after the NAACP criticized him for turning down invitations to several of the group's events. LePage put the civil rights group on blast, pointing to a Jamaican teenager who moved in with his family in 2002 (whom LePage refers to as his adopted son) as evidence he is not racist.
"Tell 'em to kiss my butt," LePage said. "If they want to play the race card, come to dinner and my son will talk to them."
Recently, LePage has joined New Jersey Gov. Chris Christie on the Republican presidential campaign trail. LePage was Christie's first major endorser, and has made several campaign appearances with him. (Christie stumped for LePage in 2014.)
Meanwhile, LePage may soon face impeachment. Democrats in the state legislature plan to move forward with an impeachment motion next week.
This article has been updated to include comment from the Clinton campaign.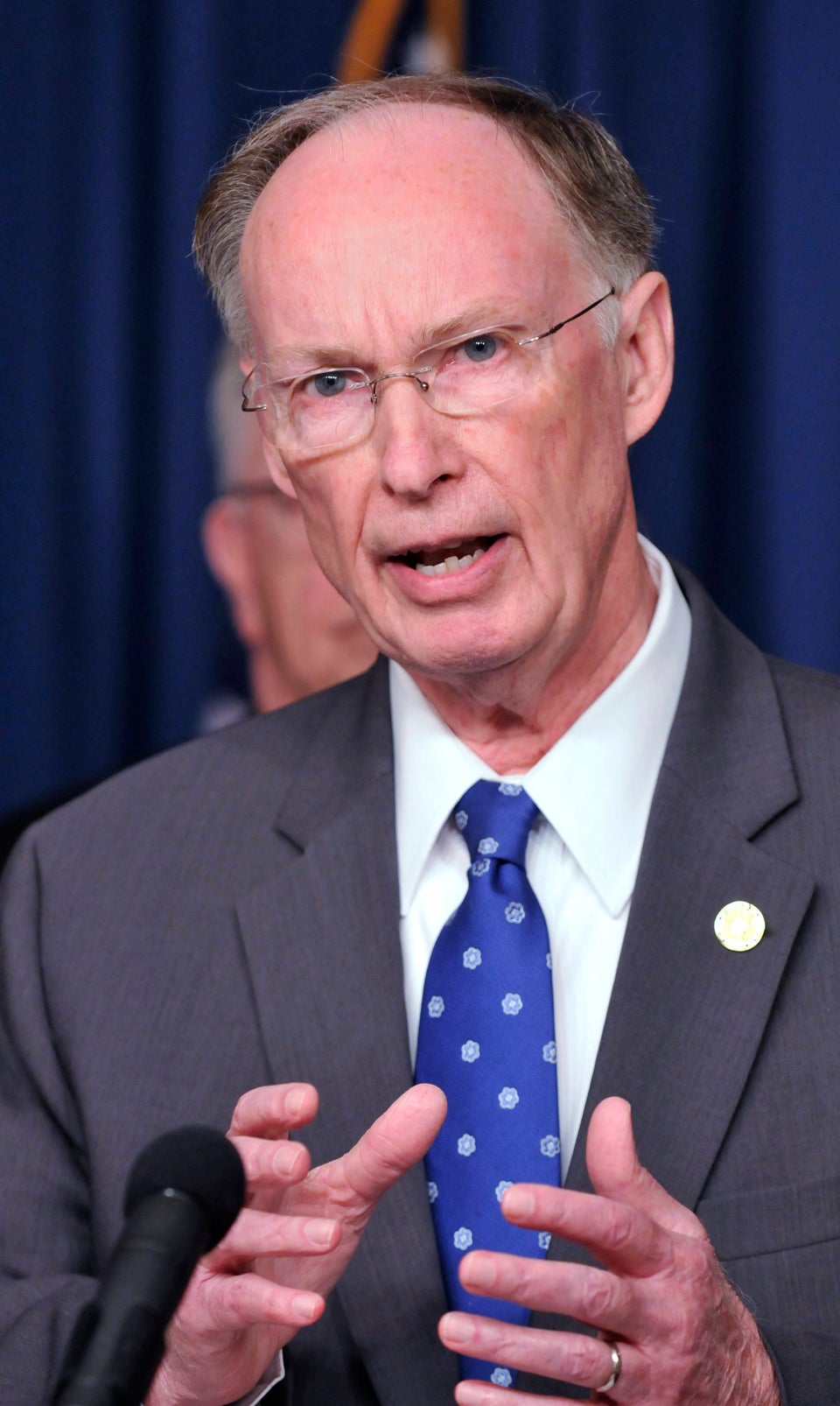 United States Governors
Popular in the Community