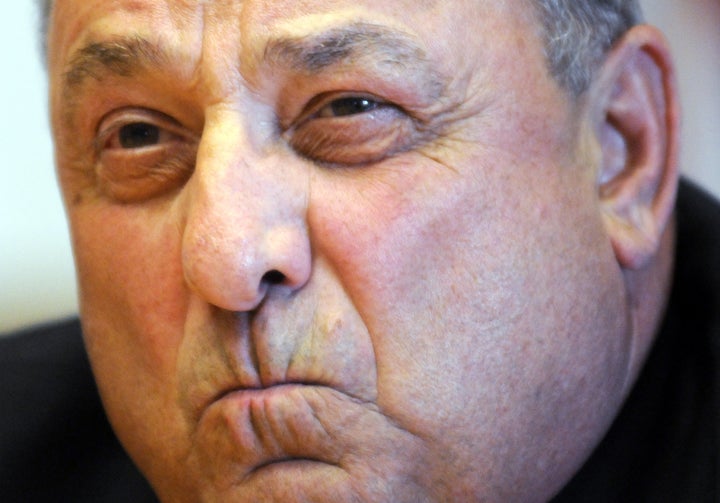 Maine Gov. Paul LePage (R) held a press conference Friday to stop some of the damage from his recent comments about heroin dealers, insisting he was not being racist when he said that men with names like "D-Money" come to the state and "impregnate a young white girl before they leave."
"I apologize again," LePage told reporters, saying he "slipped up." "My brain was slower than my mouth."
During a town hall meeting Wednesday, LePage told constituents that Maine needs to beef up enforcement in order to address the state's heroin crisis. He said there were traffickers coming from Connecticut and New York with names like "D-Money, Smoothie, Shifty" who "come up here, they sell their heroin and they go back home.
"Incidentally, half the time they impregnate a young white girl before they leave, which is a real sad thing because then we have another issue that we've got to deal with down the road," he added.
The comments quickly went national, with the media calling them "racist" or, at the very least, "racially charged." Hillary Clinton's presidential campaign even weighed in, saying they were "racist rants."
LePage, however, said Friday that his remarks had nothing to do with race.
"I tried to explain that Maine is essentially all white," he said. "I should have said 'Maine women.'"
LePage also said he didn't intend to imply that people with names like "Smoothie" were black.
"I never said anything about white or black on traffickers. ... What are they, black? I don't know. I just read the names," he said.
LePage, as usual, also went after the media for focusing on his comments instead of the broader heroin crisis. He said they were goaded by blogs into covering his remarks.
"You are in the back pocket of the Maine bloggers. Shame on you. Shame, shame, shame," he said.
"I'm not certain of everything you've missed, but I've only read two articles that really explained what is happening in society," he said.
LePage has long had a bitter relationship with newspapers in Maine, saying he'd like to blow up the Portland Press Herald's building and shoot a Bangor Daily News cartoonist. In April 2014, he also said the "worst part" of his life was that "newspapers are still alive."
LePage is an outspoken supporter of New Jersey Gov. Chris Christie (R) and was the first prominent elected official to endorse his presidential bid.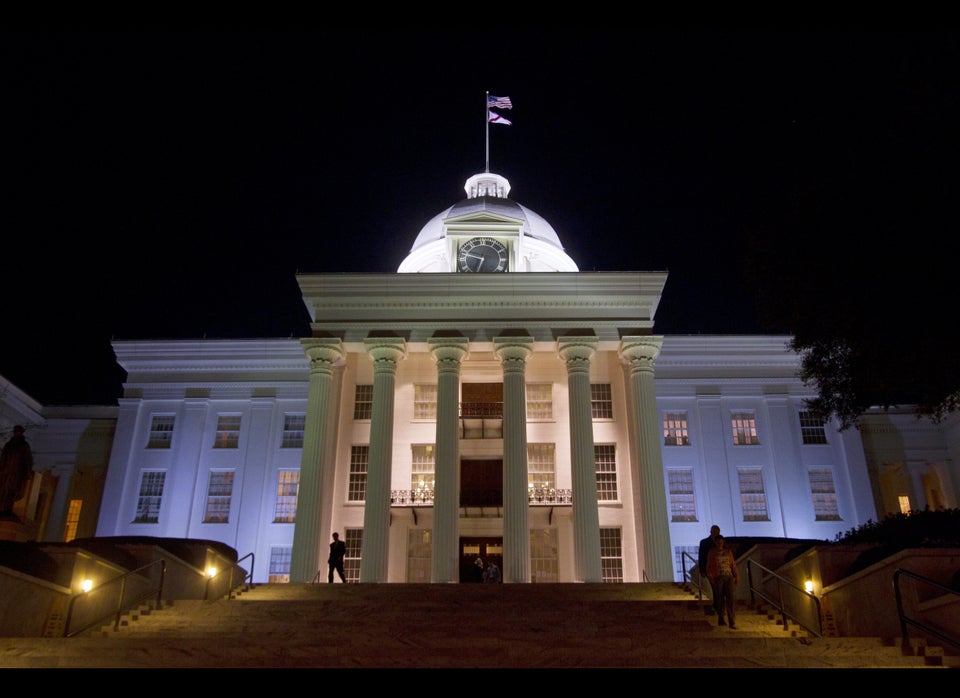 U.S. State Capitol Buildings
Support HuffPost
The Stakes Have Never Been Higher
Popular in the Community