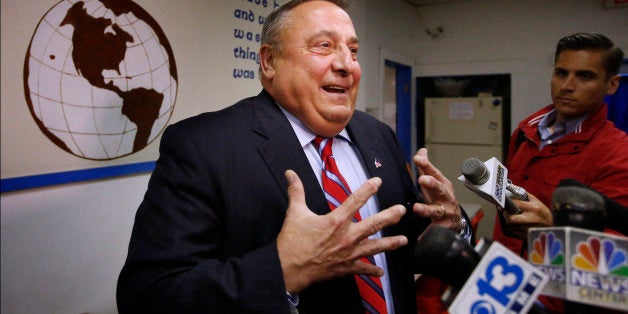 Maine Gov. Paul LePage (R) went after undocumented immigrants during his State of the State speech Tuesday, suggesting they were spreading HIV and other diseases.
LePage veered from his prepared remarks to rail about "illegal aliens," who he claimed deprive his state of valuable resources. The governor has been engaged in a year-long battle with state lawmakers and the attorney general over a new rule that cut funds to cities where undocumented immigrants can receive welfare aid.
Am I compassionate about illegal aliens? Yes I am. I would prefer they do it the right way, but that's very expensive, because I've gone through that. We brought a young man here and did it the right way and paid the bill.

But this is the problem with some of the illegals that are here today. When a refugee comes here from a foreign country, they get a medical assessment and we know their health. But when they are here illegally, they don't get medical assessments. And one thing that we don't want to see is the uptick in hepatitis C, HIV and tuberculosis, but it is here. We are dealing with it. And it is very costly.

So, if nothing else, they should be getting a medical assessment when they get here. And I believe that my responsibility as your governor is, number one, to Maine residents first and to everyone else second.
This is not the first time LePage has linked undocumented immigrants to a public health threat. During a hepatitis A scare in October, LePage implied that illegal immigrants may be to blame for an uptick in hepatitis C and HIV.
"I have been trying to get the president to pay attention to illegals in our country," LePage told reporters then. "Because there is a spike in hepatitis C, tuberculosis, HIV, and it is going on deaf ears."
Toho Soma, Portland director of public health, told The Huffington Post he had no idea where LePage was getting his information.
"Our sources don't paint the same picture," Soma said. "If these claims are in fact true, I want to work together to find a solution with the state and the governor."
LePage's office did not return The Huffington Post's request for comment.
The threat of disease-carrying immigrants is a well-worn trope in some conservative circles. The narrative has flared up recently, in part as a response to President Barack Obama's actions on immigration.
On Tuesday, Rep. Mo Brooks (R-Ala.) speculated that the recent measles outbreak that started in Southern California may have been caused by "illegal aliens." In July, Rep. Phil Gingrey (R-Ga.) warned that children crossing the southern border could be carrying Ebola and tuberculosis.
In fact, many undocumented immigrants come from countries with vaccination rates that are higher than the United States.
UPDATE: 2/5 -- In an interview Thursday, Kenney Miller, vice president of Maine's HIV Advisory Committee, also questioned LePage's claims. He said Maine's HIV rate has dropped in the past several years, while hepatitis C remains a problem primarily among the state's baby boomers.
Miller added that he is unaware of any reports, clinics or treatment centers that keep track of a patient's immigration status.
"He's cutting programs at the same time that he is talking about providing these screenings," he said. "If there's any kind of benevolent purpose behind it, it's completely counter with anything else that he's been doing."
Several state legislators are planning to introduce legislation that will provide additional funding for HIV treatment and prevention, a move that would help expand screenings, including to undocumented immigrants.
"If [LePage] is really interested in addressing hep C and HIV," Miller said, "he would support the legislation that will basically decrease barriers around screening services."
Before You Go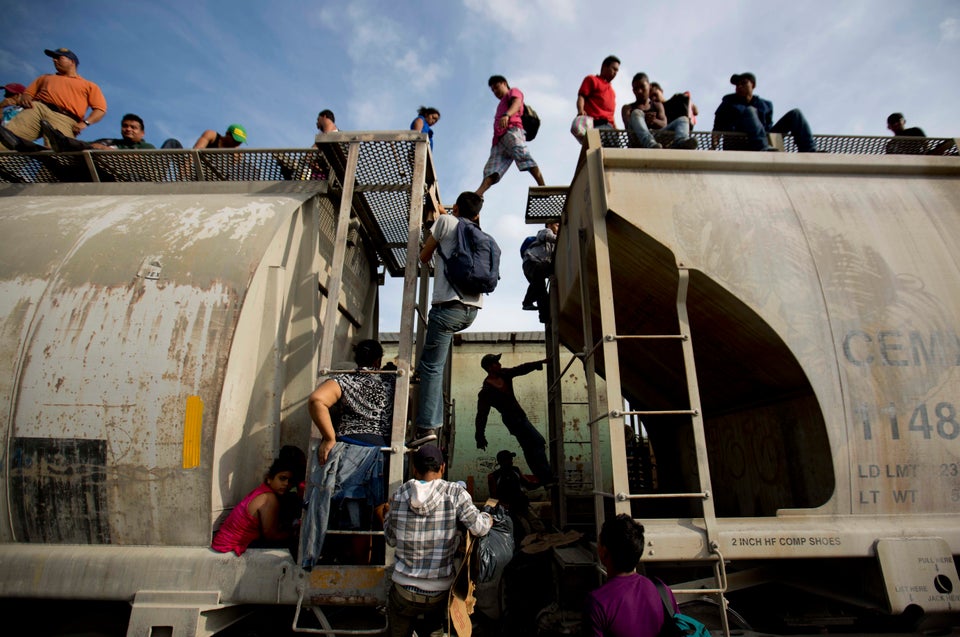 Why Latin Americans Really Come To The U.S.
Popular in the Community