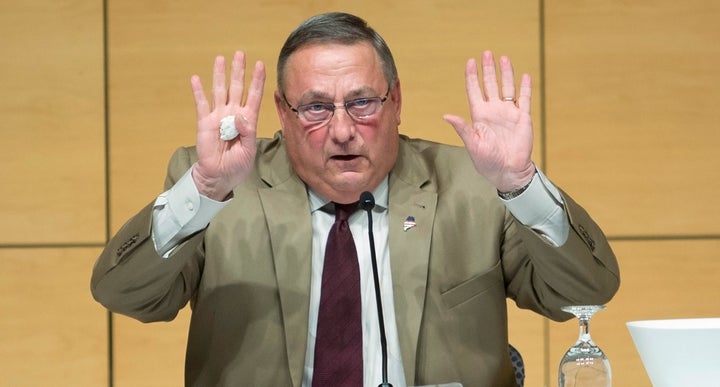 Democratic lawmakers in Maine plan to move forward with a motion next week that could result in Gov. Paul LePage's (R) impeachment.
"We're looking to take it up on Thursday," state Rep. Ben Chipman (D), one of the leaders of the effort, told The Huffington Post. "We had thought about taking it up this week and decided to wait until next week, so we're definitely going to be taking it up next week."
LePage has faced heightened Democratic criticism ever since lawmakers found out he threatened to take away an organization's funding unless it revoked the job offer it had made to state House Speaker Mark Eves (D).
In early June, the organization Good Will-Hinckley, which runs a charter school in Maine, announced it had hired Eves as its new president. But just days before he was slated to begin his new job, the school announced it had withdrawn Eves' offer.
Jack Moore, chairman of the board of directors, told a government watchdog panel that LePage had threatened to withhold $530,000 in state funding, which likely would have resulted in the school losing millions of dollars in grant money. Moore said the governor sent him a handwritten note calling Eves a "hack."
"To provide half-a-million dollars in taxpayer funding to a charter school that would be headed by Maine's most vehement anti-charter-school politician is not only the height of hypocrisy, it is absolutely unacceptable," LePage said.
The House order would establish an investigatory committee to look at eight separate charges against LePage, including the one regarding Good Will-Hinckley. It would report back to the legislature with its findings by April 1.
"This would set up a House investigation committee to look at all eight counts in their totality to see if there is a clear pattern of abuse of power, misuse of public assets, any violations of state law," Chipman said. "We feel pretty confident there have been violations of law and that we'll probably be voting on impeachment."
LePage's office wouldn't comment directly on the House possibly moving toward an impeachment investigation, but his office pointed to the governor's weekly radio address, in which he mentioned it.
"I did not come to Augusta to provide lip service," he said Tuesday. "I came to work for the Maine people. I also came to Augusta to root out crooked politicians and government corruption. I've upset their apple cart, and they don't like it. They could not defeat me at the ballot box, so they are trying to destroy me any way they can."
A group of Mainers also gathered at the statehouse Wednesday and rallied to impeach LePage.
Maine has never impeached a governor.
"We would rather not have to do this. The timing is never right to have to do something like this," Chipman said. "But Gov. LePage has put us in a position where we can no longer sit back and not take any action."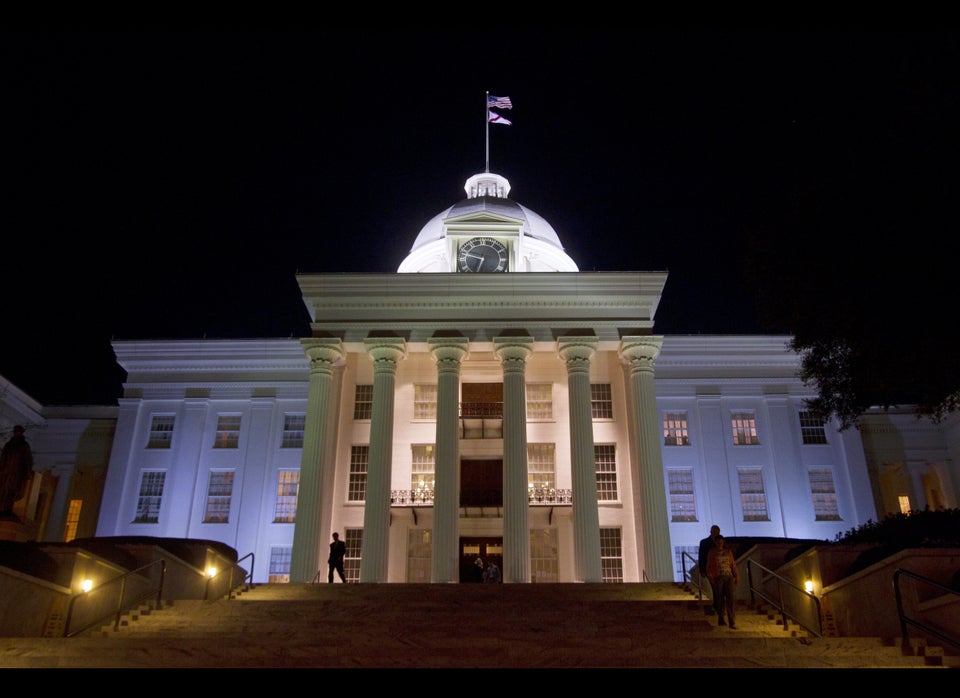 U.S. State Capitol Buildings
Popular in the Community