WASHINGTON -- Maine Gov. Paul LePage (R) pledged on Friday to veto every single bill sponsored by Democratic state lawmakers until they allow his constitutional amendment banning the income tax to pass through the legislature.
Amending Maine's state constitution requires the approval of two-thirds of the legislature and a majority of voters.
In a fiery press conference Friday, LePage went after Democrats for opposing the amendment and pledged to make their lives miserable unless they allowed the income tax repeal to get on the ballot in November 2016.
"The governor of Maine is going to make sure that every bill that comes down from the House and the Senate with a Democrat sponsor, will be required to have a two-thirds vote. Because I'm going to veto every one. And I did a bunch this morning," LePage said.
The governor also accused Democrats of disenfranchising voters by blocking his proposal.
"The Maine people deserve to have a say in the income tax, and until they lift it, that's my leverage," he said. "And, yes, is that politics? I'm playing their game. I am finally learning to play the game of the politician. And it's despicable what they are doing."
In March, when explaining his budget at a town hall in Auburn, LePage said that "frankly, the income tax never should have been here. Bringing in the income tax was the start of the downslide in the state of Maine."
LePage also openly mocked state Democratic leaders during his Friday press conference, specifically naming House Speaker Mark Eves and Senate Minority Leader Justin Alfond, among others. He expressed frustration that the lawmakers had delayed a vote on his nominee for the Maine Public Utilities Commission.
"This is not why I work 80 hours a week on behalf of the Maine people, to have these children come and play games in the State House," said LePage. "I think the Speaker of the House should go back home to where he was born, and I think that Mr. Alfond should be put in a playpen."
State House Majority Leader Jeff McCabe (D) afterward called LePage "angry," "unglued" and "unhinged," according to the Bangor Daily News.
Have a tip or story idea to share with us? Email us at scoops@huffingtonpost.com. We'll keep your identity private unless you tell us otherwise.
Want more updates from Amanda? Sign up for her newsletter, Piping Hot Truth.
Before You Go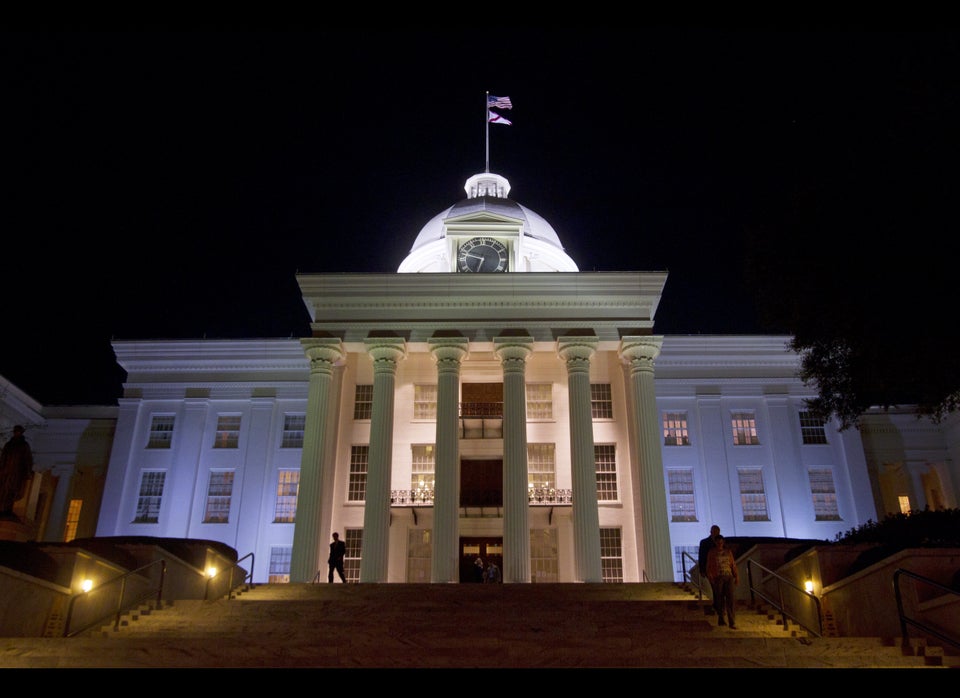 U.S. State Capitol Buildings
Popular in the Community