Maine Gov. Paul LePage (R) said Tuesday that civil rights icon Rep. John Lewis (D-Ga.) should be more grateful to three white Republican presidents who furthered racial equality in the United States.
"I will just say this: John Lewis ought to look at history," LePage said during a radio appearance on WVOM. "It was Abraham Lincoln who freed the slaves, it was Rutherford B. Hayes and Ulysses S. Grant who fought against Jim Crow laws. A simple thank you would suffice."
Lewis was chairman of the Student Nonviolent Coordinating Committee during the civil rights movement and was the youngest speaker at the 1963 march on Washington. He was brutally beaten in 1965 during a voting rights march across the Edmund Pettus Bridge in Selma, Alabama, and earned the 2010 presidential medal of freedom.
Brenda Jones, a Lewis spokeswoman, said in an email that "the facts of history refute the governor's comments."
LePage's office did not immediately respond to a request for comment.
Lawmakers were quick to jump to Lewis' defense, with several announcing they would no longer attend Trump's inauguration. LePage also said Tuesday that Rep. Chellie Pingree (D-Maine) should resign if she declines to attend the inauguration (she has said she will stay in Maine during the event).
In a statement, Pingree said LePage had done the country a "disservice" by going after Lewis.
"Governor LePage is free to criticize me just as he has many others in our state," she said. "But, like Donald Trump, he does our country a complete disservice with his inaccurate comments about Congressman John Lewis. Like Dr. King, Congressman John Lewis is a civil rights hero. Denigrating the contributions he has made toward equality in our nation further divides us."
In a session with reporters later Tuesday, LePage accused the NAACP of painting all white Americans as racists.
"The blacks, the NAACP flashes one brush, makes all white people with one brush. To say that every white American is a racist is an insult. The NAACP should apologize to the white people, to the people from the north for fighting their battle," he said, according to the Portland Press Herald. "In 1964 when we were desegregating schools there were a lot of people from the North who went down to the South, were killed for trying to help the blacks."
"And now they paint one brush and say all whites are racists. I'm sorry, we're not," LePage added. "Some of us are abolitionists. I'm a strong abolitionist, I'm a strong Lincoln supporter, I'm a strong Grant supporter, I'm a strong Dwight D. Eisenhower supporter, I think LBJ did the right thing ― I'm all in."
Last year, LePage suggested that minorities were responsible for bringing drugs into his state.
"Guys with the name D-Money, Smoothie, Shifty, these types of guys," he said. "They come from Connecticut and New York, they come up here, they sell their heroin, and they go back home."
He later said he kept a binder of every drug dealer arrested in Maine and that 90 percent of the drug dealers were black and Hispanic. A public records request revealed that only 40 percent of the people in the binder were black or Hispanic.
This article has been updated to include comments from Brenda Jones and Chellie Pingree, as well as from Paul LePage's meeting with reporters.
Before You Go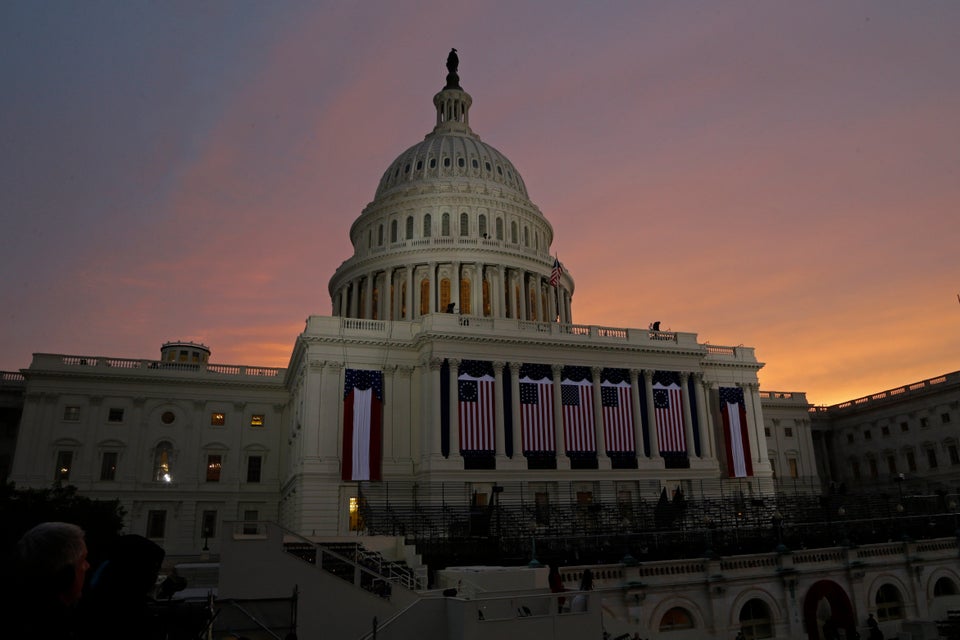 U.S. Capitol Photos
Popular in the Community