 "We the people have been told there is no choice," LePage said in his weekly radio address. "You must buy health insurance or pay the new Gestapo -- the I.R.S."
He specifically targeted the individual mandate, calling its classification as a tax the most "disturbing" portion of the ruling.
"Now that Congress can use the taxation power of the federal government to compel behavior or lack thereof, what's next?" LePage asked. "More taxes if we don't drive Toyota Priuses or if we eat too much junk food or maybe even pea soup?"
LePage has a history of making controversial remarks. During his 2010 run for governor, the Tea Party-backed Republican turned heads at a GOP forum by vowing he would tell President Barack Obama to "go to hell."
After winning the 2010 election, LePage chose not to attend a January 2011 NAACP event honoring Martin Luther King Jr. Day. When asked why, he said he would not be held "held hostage" by special interests, and that the organization could "kiss my butt."
At Maine's 2012 GOP convention, LePage took on welfare, telling able-bodied recipients to "get off the couch and get yourself a job." Those words drew a standing ovation from the crowd.
"The Governor's language is intentionally offensive," Rep. Emily Cain (D-Orono) said. "This goes beyond political rhetoric. The experience of the Holocaust survivors and the veterans of World War II who witnessed the true terror of the Gestapo should not be trivialized for political shock. The Governor must apologize. We urge our Republican colleagues to join us in condemning this language."
"The Governor's comparison of the IRS to the Gestapo is shameful and ignorant," Sen. Justin Alfond (D-Portland) added. "His comment trivializes an historic atrocity and mischaracterizes Obamacare for the sake of political divisiveness. This is yet another instance of the Governor choosing hostile language over substance. He's gone too far and owes not just the people of Maine an apology for his degrading language but to the families who were the victims of the real Gestapo."

Support HuffPost
The Stakes Have Never Been Higher
Before You Go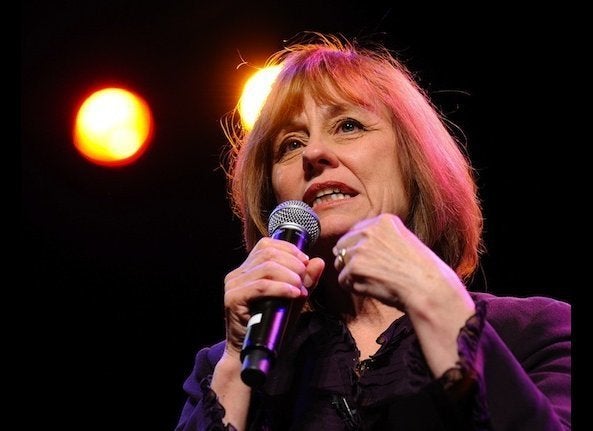 Tea Party Statements
Popular in the Community