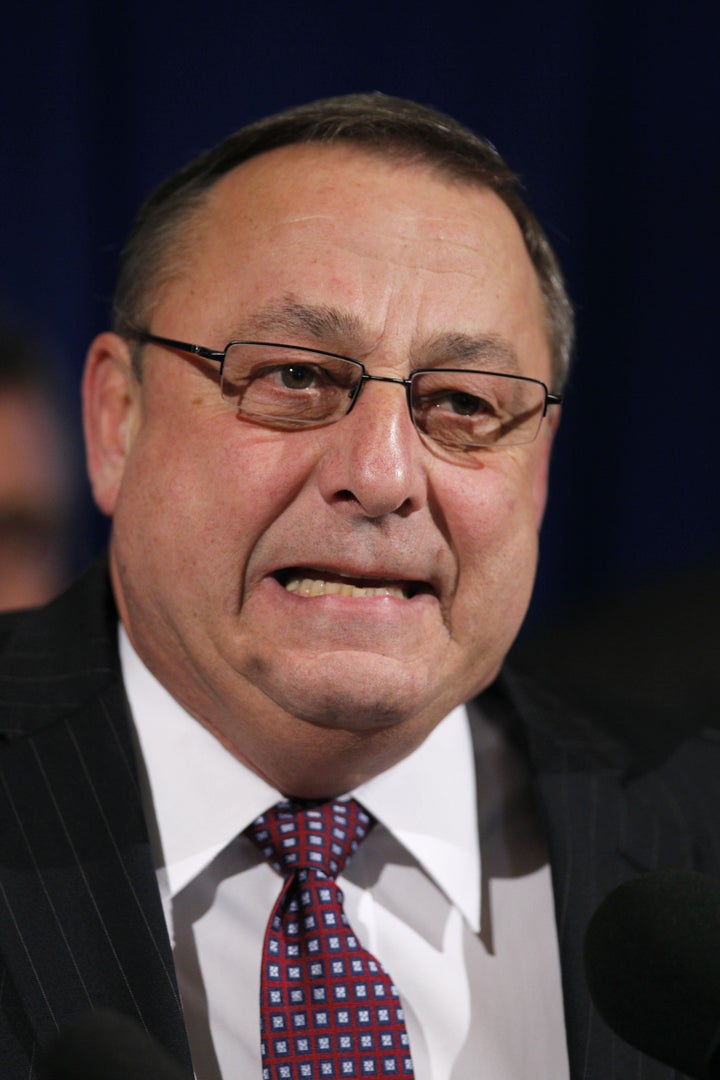 Paul LePage, Maine's new Tea Party-backed governor, will reportedly not attend an NAACP event to honor Martin Luther King, Jr. Day, and if the NAACP doesn't like it, LePage said, they can "kiss my butt."
"They are a special interest. End of story ... and I'm not going to be held hostage by special interests," LePage said, according to local station WCSH. "And if they want, they can look at my family picture. My son happens to be black, so they can do whatever they'd like about it."
The NAACP had invited the governor to visit black inmates at a Maine prison, according to CNN. LePage reportedly contends that the organization was upset he insisted on meeting with white prisoners as well.
Denise Lord, associate commissioner in the Department of Corrections, tells NEWS CENTER that she is not familiar with this specific invitation, but that she would be surprised if the prison had allowed an event that was only for black inmates.
LePage Spokesman Dan Demeritt told the local outlet that the governor had prior commitments during the proposed time slots.
LePage's gruff rhetoric also raised eyebrows during the 2010 campaign season when he told a group of fishermen at a Republican forum that they could expect to see him tell President Barack Obama to "go to hell."
Correction: A previous version of this post did not make clear that some facts related to the story are in dispute. The post has since been updated.
Popular in the Community