Maine Gov. Paul LePage (R) abruptly ended a town hall event Thursday evening after a former state lawmaker threw a jar of Vaseline at him.
Former state Rep. Joanne Twomey (D) missed LePage with the petroleum jelly. She was immediately escorted out of the auditorium by security and LePage ended the event, which had been intended to sell his budget plan.
Video of the encounter shows members of LePage's security detail blocking Twomey as she tries to approach the stage while arguing with the governor. Then Twomey takes something from her purse and throws it at LePage.
Towney, who served in the Maine House of Representatives from 1998 until 2006, told WGME she chose Vaseline as a reference to LePage's 2013 comments about state Sen. Troy Jackson, a Democrat.
"Sen. Jackson claims to be for the people, but he's the first one to give it to the people without providing Vaseline," LePage said in 2013. "He is bad. He has no brains, and he has a black heart."
Twomey said after she was kicked out of Thursday's town hall that she didn't find the event "very Democratic."
LePage, who is in his second term as governor, came under fire recently for saying that undocumented immigrants were spreading diseases and for accusing novelist Stephen King of leaving the state to avoid paying taxes. King said he plans to pay roughly $1.4 million in taxes this year and has demanded an apology from the governor. LePage has refused.
Watch video of the Vaseline incident above, starting at about the two-minute mark.
Before You Go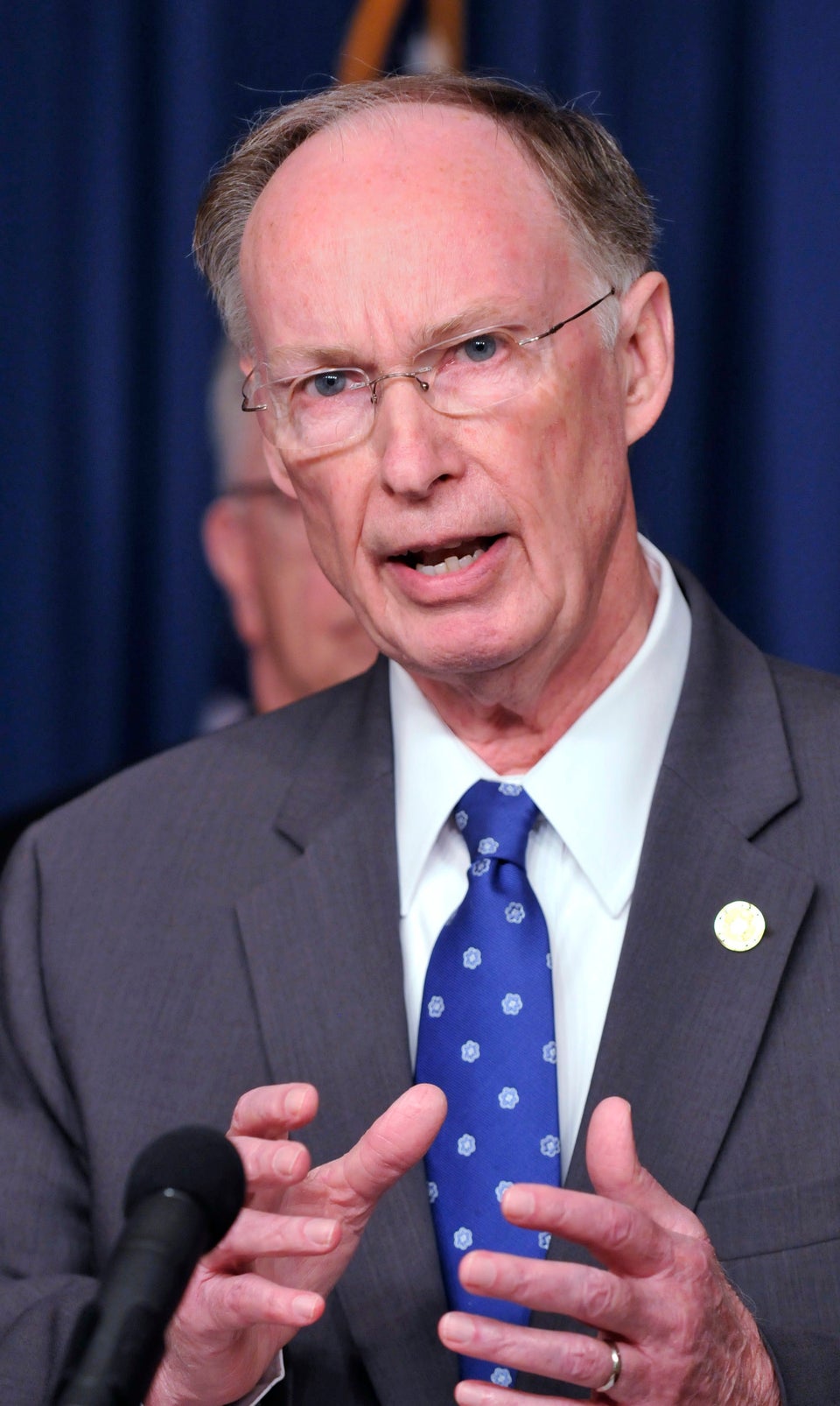 United States Governors
Popular in the Community