LOS ANGELES -- An appeals court released a Southern California father who is a medical marijuana user from court-mandated parental supervision, making a milestone distinction between pot "use" and "abuse."
The California Court of Appeals overturned a lower court's decision to place "Paul M.," the father of toddler "Drake M." under the supervision of the Los Angeles County Department of Children and Family Services, a mandate that had meant required drug counseling, parenting classes and random drug testing for the father. The appeals court ruled that medical marijuana use alone does not constitute child abuse or put children at risk.
The decision is a "victory for parents who use medical marijuana," Lauren K. Johnson, attorney for the man identified in the court case as "Paul M." Johnson based in Irvine, Calif., told The Huffington Post. According to Johnson, this is the first case to distinguish between substance abuse and substance use in juvenile dependency law. The ruling, she said, means that "medical marijuana use alone does not place a child in substantial risk of harm."
Paul M. was first placed under county DCFS supervision after an October 2011 hearing in which he testified that he possessed a prescription for medical marijuana and used the drug multiple times a week for knee pain and arthritis. Paul M. also stated that he didn't use marijuana in front of his son, instead retreating to a detached garage where the drug is kept locked on a shelf in a tool box. When Paul M. was in the garage, either the baby's mother, adult half-sister or grandmother would watch the child.
At issue for DCFS was the fact that Paul M. picked up his son by car from daycare four hours after using marijuana. The lower court agreed with the agency and placed Paul M. under DCFS supervision.
The hearing stemmed from an initial home visit in May 2011, in which DCFS followed up on an anonymous tip from someone who was concerned that Paul M. and Lisa H., Drake M.'s mother, both used marijuana.
Paul M. admitted to a social worker that he had a prescription for medical marijuana and used the drug multiple times a week to deal with chronic pain. The social worker found that Drake M. was healthy and that Paul M., a concrete mason, was able to support his family. DCFS also noted that Drake M. was "clean without marks or bruises" and "appeared to be reaching developmental milestones."
Despite finding Drake M. safe and healthy, officials still gave temporary orders that mandated random drug testing for Paul M. in order for the baby to remain at home with his father. Unsurprisingly, Paul M. tested positive for marijuana use during subsequent drug screenings, but negative for all other drugs, court documents noted. The temporary orders were made permanent after the hearing in October 2011.
The appeals court overruled the lower court on Dec. 5. In its decision, the court wrote that DCFS's assertion that "the court can easily find that he's regularly under the influence while caring for his child," was not proof in and of itself that Drake M. was suffering from neglect or harm.
DCFS "provided no evidence, through expert testimony or otherwise, showing that four hours after smoking marijuana father was still under the influence of marijuana and was unable to operate a vehicle or care for a child," continued the court.
"Both DCFS and the trial court apparently confused the meanings of the terms 'substance use' and 'substance abuse,'" the court concluded.
The court's distinction between "use" and "abuse" in the case of marijuana is a boon for medical marijuana users, and pushes the drug closer toward controlled legal substances like prescription painkillers or alcohol, marijuana advocates said.
Mason Tvert of the Marijuana Policy Project, which advocates regulating marijuana like alcohol, praised the decision, especially in respect to the court's reasoning about driving four hours after using pot. "In a situation like this, marijuana should be treated no differently than alcohol," wrote Tvert in an email to HuffPost. "Mere use is not abuse and our laws and policies should reflect that, just as they do with alcohol."
Tom Angell, chairman of advocacy group Marijuana Majority, compared marijuana to prescription drugs when discussing Paul M.'s case. "It's great to see the court recognize that parents who use medical marijuana to ease pain should be treated just the same as those who use opiates or other doctor-recommended medications," Angell wrote in an email to HuffPost. "While no one is going to argue that it's a good idea for parents to get high in front of their young children, that wasn't even the issue in this case. All indications are that Paul used medical marijuana only when someone else was watching his son, and there was no evidence whatsoever of harm, abuse or neglect."
The ruling affects only Paul M.'s parental rights. Each parent was treated separately by the appeals court, which rejected DCFS's claim that the parents should be treated as a single unit. After the initial interview with DCFS, Lisa H. was also told to undergo drug tests and to attend counseling and parenting classes. She also was ordered to move out of the home due to past illicit use of amphetamines and marijuana, her history of mental and emotional problems, and the removal of her child with another man from her custody in 2002. That child was adopted by another family.
In drug tests, she tested positive for only marijuana and was eventually allowed to return to the home she shared with Paul and Drake M.
Related
Before You Go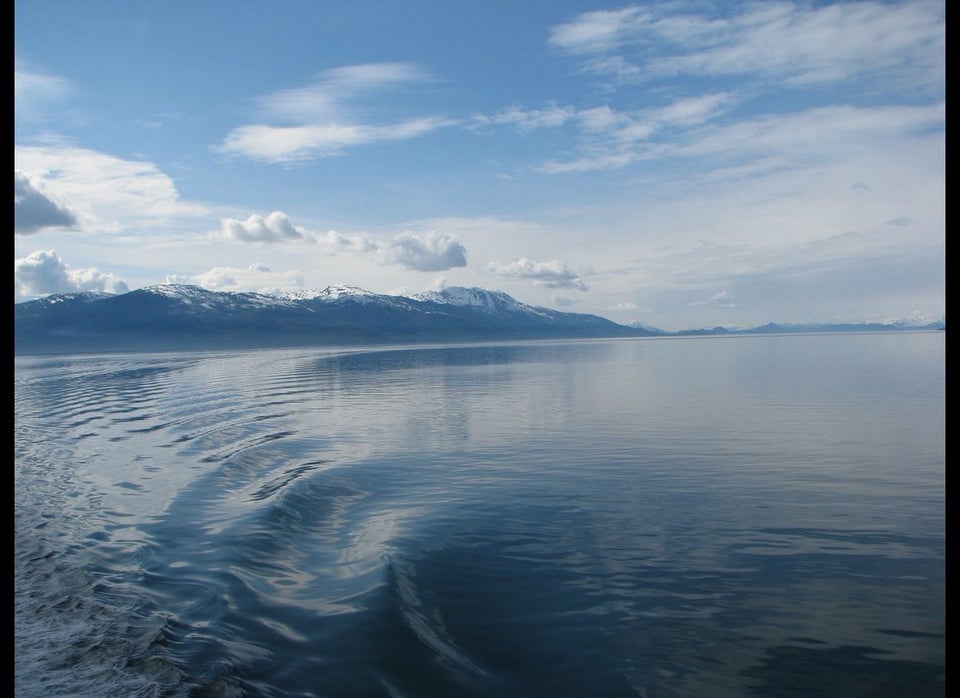 Legal Marijuana Across The U.S.
Popular in the Community