Every decade, Washington gets a big reminder about the corrosive influence of lobbyists in the Capitol, the White House and the executive bureaucracy. Koreagate, Michael Deaver, Wedtech and, of course, Jack Abramoff. Rarely does this city, and the rest of the country, get a chance to relive each and every one of the four past decades of greed and avarice that birthed the multibillion-dollar influence industry all at once.
But we're getting the chance now. Thank Paul Manafort. The former Donald Trump campaign chairman was found guilty of eight charges related to tax evasion and money laundering in his just-completed first trial and will face a second one in September, for failing to register as a foreign agent for a Ukrainian political party.
But that's not all. Manafort's unregistered lobbying for Viktor Yanukovych's Party of Regions sucked in a bipartisan collection of Washington lobbying bigwigs including Tony Podesta, Vin Weber and Greg Craig, who all failed to register as foreign agents. Special counsel Robert Mueller referred the cases of Podesta, Weber and Craig to the U.S. Attorney for the Southern District of New York for further investigation and possible prosecution.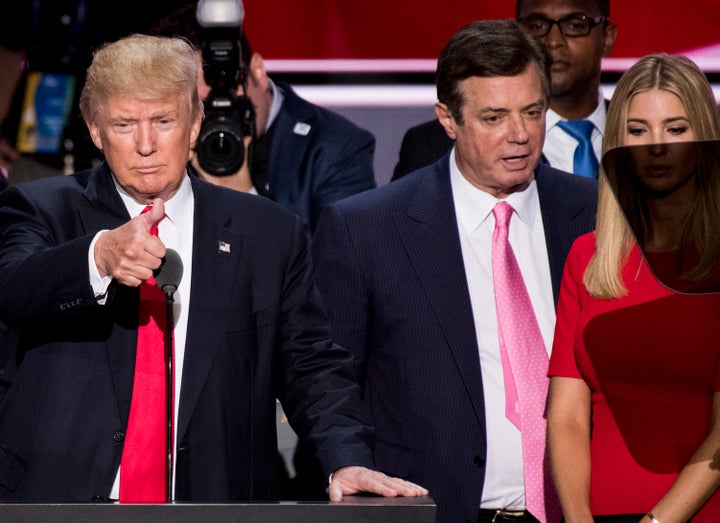 Manafort, Weber, Podesta and Craig make up a completely uninterrupted history of the historic rise of lobbying in America's second gilded age from a relatively unsophisticated business to a multibillion-dollar enterprise that spends more money to influence policy every year than the government pays to fund and staff Congress. They connect from Reagan's inauguration through each successive administration all the way up to the 2016 election, in which Manafort worked for Trump, Podesta raised money for Hillary Clinton and Weber sat on the sidelines as a NeverTrump for adviser to Jeb Bush.
None of these well-known members of the Washington community were in town for the very beginning of corporate lobbying's surge in the early 1970s. That occurred after Ralph Nader's consumer rights movement successfully lobbied Congress to create regulatory bodies to oversee almost the whole scope of business activity — workplace safety, environmental protection, product safety, water pollution, automotive transportation safety and consumer privacy, among many other things. Corporate America, which had taken a lackadaisical approach to lobbying for decades, reacted with horror.
Future Supreme Court Justice Lewis F. Powell wrote a confidential memo titled "Attack on American Enterprise System" to be sent to business executives in 1971. Powell made a rousing call to arms for American business executives to learn "the lesson that political power is necessary," so as to reverse their position as, "the 'forgotten man.'" Corporate executives responded and brought their lobbying operations back to life while funding an entirely new infrastructure of think tanks to develop public policy in the interest of business corporations.
The business community's power reached heights it had not seen since before Franklin Roosevelt's first election when Ronald Reagan won the White House in 1980. A revitalized Washington influence industry provided enticing opportunities for Reagan campaign operatives looking to make a lot of money.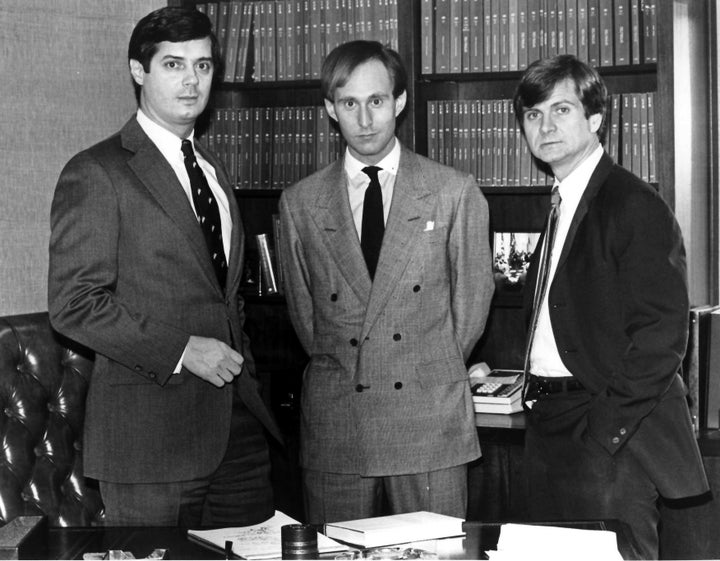 After Reagan's election, Manafort, who worked on both the Reagan and Ford campaigns, founded a hybrid political consulting and lobbying firm with his friend Roger Stone ― also in legal trouble ― and longtime Reagan campaign aide Charlie Black. The firm, Black, Manafort and Stone, was exemplary of the major trends at work in the influence industry of the 1980s as it represented a full-on fusion of the political campaign and corporate lobbying worlds.
There were still only a few lawmakers-turned-lobbyists when Vin Weber, a Minnesota Republican, won a congressional seat in 1980. But when he retired in 1992, after being implicated in the House Banking scandal, it was increasingly normal for ex-politicians to join lobbying shops. In the year Weber retired, nearly 30 percent of ex-House members and nearly 40 percent of ex-senators leaving office that year went into the influence industry.
Weber, who started off as one of the Newt Gingrich's lieutenants, went into lobbying just in time to make good on his connections as Gingrich ascended to become Speaker of the House in 1995. Like Manafort before him, Weber's lobbying career overlapped with his continued political party influence. He worked on Bob Dole's 1996 presidential campaign, George W. Bush's 2000 and 2004 elections and Sen. John McCain's (R-Ariz.) 2008 campaign.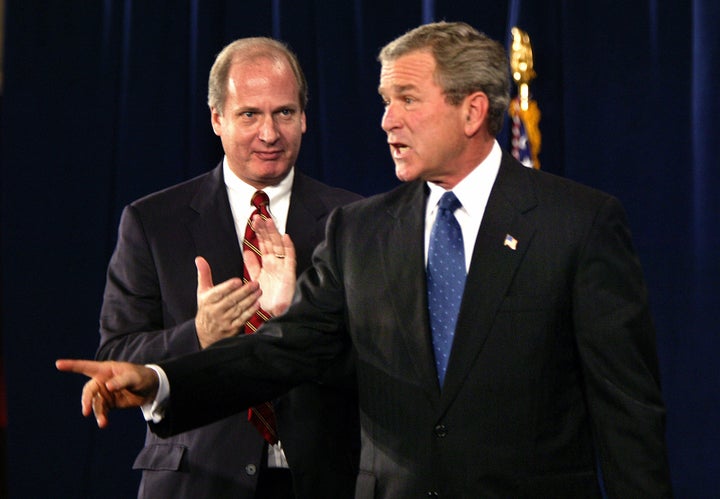 This wasn't a one-party affair. In 1987, Tony Podesta, a longtime Democratic Party political consultant and activist, founded Podesta Associates, a political consulting and lobbying firm, with his brother John. Like Manafort before him, Tony Podesta worked on Democratic presidential campaigns for years, albeit losing ones, and helped lead the fight to block Robert Bork's Supreme Court nomination as the head of People for the American Way.
Tony Podesta's firm expanded during Bill Clinton's presidency, which John Podesta left the firm to join. Tony Podesta was an early advocate in Washington for Silicon Valley tech firms, even changing the name of his firm from Podesta Associates to podesta.com. His tech-savvy lobbying earned him a glowing profile in Wired magazine where he defined his work: "We have no permanent allies. We have no permanent enemies. We just have interests." This mantra served well to explain Tony Podesta's attraction to big corporate clients over the years — pharmaceutical companies and defense contractors — that pushed in opposition to some Democratic Party priorities.
Ironically, Tony Podesta would only truly reach his height of influence after Barack Obama took office. Obama famously ran for president with a call to change Washington's corrupt business as usual. He implemented new rules to limit lobbyist influence in the executive branch, but lobbyists thrived nonetheless. None thrived as much as Tony Podesta.
The Podesta Group (the company's fourth name) never cracked the top 10 highest-paid lobbying firms until 2009, when the firm reported lobbying contracts totalling $25.8 million. The next year, Podesta's firm pulled in almost $30 million and was the third highest-paid firm in D.C.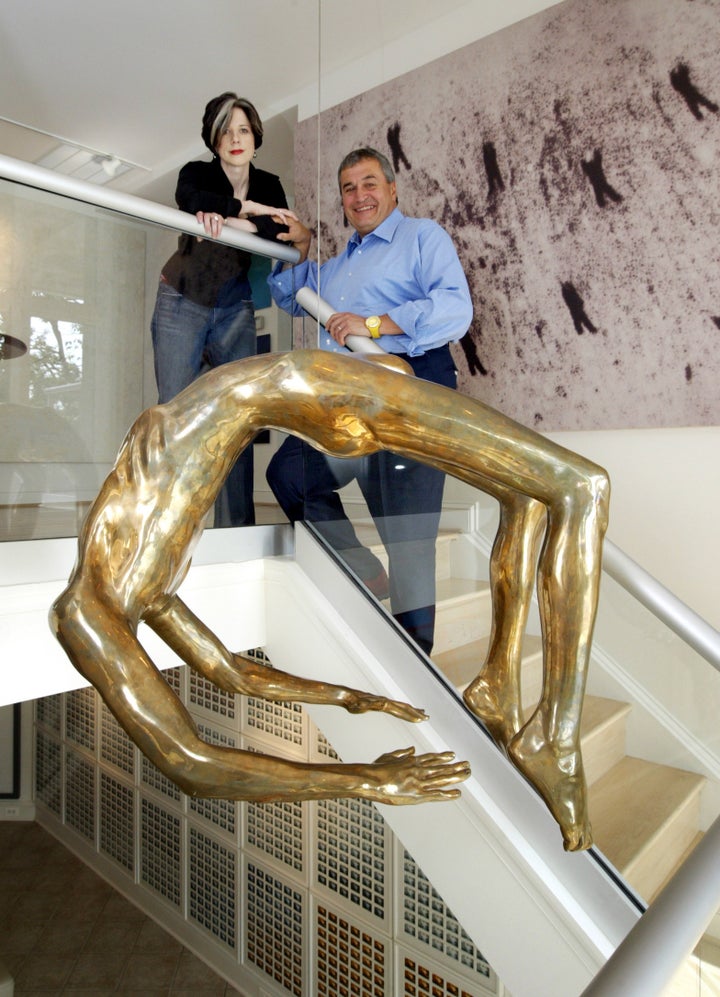 As Tony Podesta reached his highest heights, the Obama administration was pushing out White House counsel Greg Craig. For decades, Craig had worked as a high-profile defense lawyer for some of the most challenging cases in Washington. He represented Reagan shooter John Hinckley, Panamanian dictator Manuel Noriega, Elian Gonzalez's father Juan Miguel Gonzalez and President Bill Clinton. He also served in the Clinton State Department and on the staff of Sen. Ted Kennedy.
When Craig left the White House, he went back to the legal profession and began to pick up corporate and foreign clients. His work for Goldman Sachs raised the question of whether or not he had broken Obama's rule prohibiting former executive branch officials from lobbying their former office for two years. But Craig wasn't a lobbyist for Goldman Sachs or any of his other clients. He never registered to lobby. He didn't have to.
After Abramoff went to jail in 2006 for a range of lobbying crimes from bribery to stealing money from Indian tribes, Congress passed a set of reforms intended to increase transparency and close lobbying loopholes. But as the bill moved through Congress, it was gutted and Senate Republican led by Sen. Mitch McConnell (R-Ky.), ultimately forcing Democrats to enact the worst available version of the bill. The final result: fewer lobbyists registered to lobby, allowing them to avoid what new restrictions the bill actually created.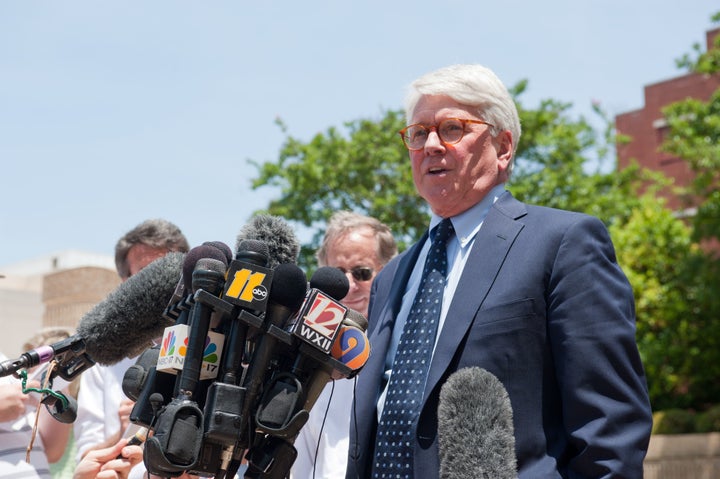 The failure to change the rules for lobbying disclosure explain why Craig believed he did not need to register as either a domestic lobbyist or a foreign agent for the European Centre for a Modern Ukraine, the Ukrainian front group organized by Manafort on behalf of Yanukovych's Party of Regions. Podesta and Weber, who have spent decades filing lobbying registrations, registered as domestic lobbyists for the nonprofit. The investigation into Manafort, however, revealed that all of the named lobbyists should have been aware that they were actually representing a foreign political party and should have registered as foreign agents with the Department of Justice.
Manafort was found guilty of eight of 18 charges related to laundering the money he received as a foreign agent into luxury housing, rugs and one $15,000 ostrich-skin jacket, and failing to pay taxes. The second trial in September will focus on Manafort's failure to register as a foreign agent. The Southern District of New York will determine the legal fate of the other lobbyists pulled into Mueller's orbit. Podesta and Craig have already suffered professionally even without any charges brought. Podesta's lobbying firm collapsed in 2017 while Craig departed the law firm Skadden, Arps. Weber has so far escaped unscathed.
The rest of the lobbying world has also escaped much scrutiny. Congress has raised few questions about the business of lobbying as four top-flight Washington lawyers have either been indicted or fallen under investigation. There is no legislation on the agenda to slow the still-growing influence industry in Washington. Those who made lobbying a permanent presence may go to jail or see their careers collapse, but the business of lobbying persists.
CORRECTION: A photo caption in a previous version of this story misidentified Lee Atwater and Roger Stone.
Popular in the Community