Donald Trump's former campaign manager Paul Manafort changed jails Thursday morning and, along with his new digs, got a new mug shot.
Officials told The Washington Post that Manafort has been booked into the Alexandria Detention Center in Virginia, which is a few blocks from the federal courthouse where he will be tried for bank and tax fraud charges this month.
Manafort, who is also being prosecuted by the special counsel investigating Russian interference in the 2016 presidential election, is reportedly not happy with the move.
He was previously held about 100 miles away in the Northern Neck Regional Jail in Warsaw, Virginia, and his lawyers attempted to use the distance from the courthouse as a reason to delay the trial.
However, the attorneys balked when the judge agreed to move him to closer to the courthouse, possibly because he enjoyed "unique privileges" at his former facility, according to The New York Times.
In a court document filed on Wednesday, prosecutors said Manafort enjoyed a larger-than-average cell at the Warsaw facility, including "his own bathroom and shower facility, his own personal telephone and his own workspace to prepare for trial."
Manafort was reportedly not required to wear a prison uniform and was allowed to use his laptop in his cell, they said.
Manafort's lawyers first sought to use the distance from the Northern Neck facility as a reason to delay his July 25 trial.
However, Judge T.S. Ellis III of the United States District Court in Alexandria ordered that Manafort be transferred to the Alexandria jail "to ensure that defendant has access to his counsel and can adequately prepare his defense."
Apparently, that wasn't what the lawyers really wanted. They objected to the transfer, arguing that "after further reflection, issues of distance and inconvenience must yield to concerns about his safety and, more importantly, the challenges he will face in adjusting to a new place of confinement" only two weeks before trial.
Ellis did not agree, saying that Manafort's team had not identified any specific safety threat at the Alexandria jail and said that "defendant's access to counsel and his ability to prepare for trial trumps his personal comfort."
Alexandria Sheriff Dana Lawhorne told Politico that Manafort will be placed in protective custody, which limits his interactions with other inmates.
Manafort's new mug shot was released shortly after he was booked into the new jail.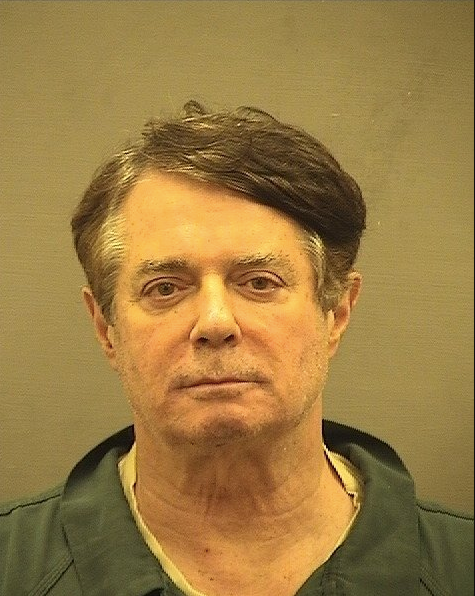 As you might expect, the photo attracted lots of comments from Twitter users, and ― spoiler alert ― the snark flew.
Popular in the Community