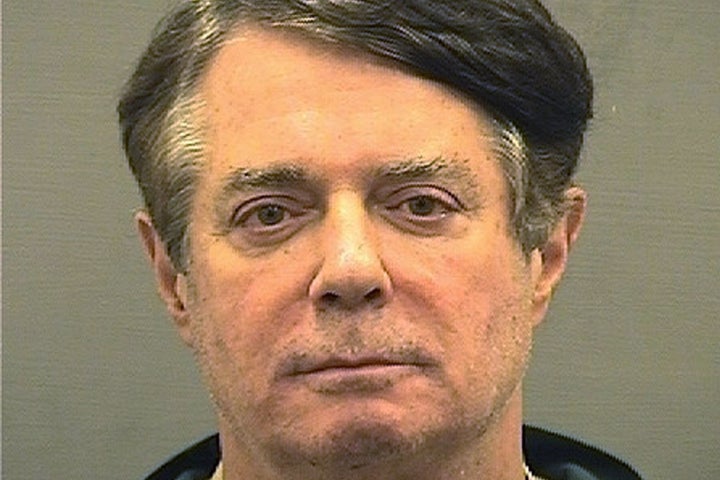 Former Trump campaign chairman Paul Manafort has, as part of a plea deal, agreed to cooperate with the special counsel investigation led by Robert Mueller. This is likely bad news for President Donald Trump and his 2016 campaign team — but it could also cause problems for a slew of lobbyists and other advocates, including several Democratic operatives.
As part of Manafort's deal with Mueller, he agreed to testify in any case the government asks him to. Court documents show that high-profile lobbying, public relations and law firms worked quietly with Manafort over the years as he brought in more than $60 million boosting the U.S. image of a pro-Russia political party in Ukraine. And like Manafort, they don't appear to have registered as foreign agents at the time.
Mueller has already referred several of these firms to the U.S. Attorney's Office for the Southern District of New York for further investigation, CNN reported last month. Here are some of the people who worked on Manafort's Ukraine lobbying and could face fallout from his plea deal.
Gregory Craig, Skadden, Arps, Slate, Meagher & Flom
Manafort hired Skadden, a prominent law firm, to produce a December 2012 report that defended the imprisonment of former Ukrainian Prime Minister Yulia Tymoshenko by the government of then-President Viktor Yanukovych, her political rival. The report found that Tymoshenko's defense against abuse-of-power charges was "compromised" but that her conviction was justified by the evidence presented.
The report was part of Manafort's effort to endear Yanukovych and his pro-Russia political party to the U.S. and Europe. Skadden received more than $4.6 million for the report, most of which came from one of Manafort's offshore accounts, according to court documents. Manafort later arranged for it to be promoted in the media and passed around in White House and congressional offices, court documents show.
The report's lead author was then-Skadden partner Gregory Craig, a former White House counsel to President Barack Obama. In September 2012, about three months before the report became public, Manafort told Yanukovych it could play a significant role in influencing the Obama administration's Ukraine policy. Secretary of State Hillary Clinton had characterized Tymoshenko's prosecution as a form of political revenge. But the White House indicated that if the report showed that Tymoshenko's trial "was conducted fairly and that the conviction was based on the facts of the case and not politically motivated," the Obama administration would be able to de-emphasize its position on releasing Tymoshenko, Manafort wrote to Yanukovych in a memo that was included in the court documents.
In November 2012, just before the report became public, Skadden told Manafort "that the evidence of Tymoshenko's criminal intent is 'virtually non-existent,'" according to court filings. But Skadden's final report said Tymoshenko's conviction was justified.
Freedom House, a watchdog organization, criticized some of Skadden's findings as "utterly baffling." There are signs that Craig was uncomfortable with his own report. In a 2012 interview with The New York Times, he said it was up to "others" to determine whether the prosecution of Tymoshenko was politically motivated — even though his own report suggested it was not.
Skadden did not disclose in the report that it had also been retained to represent Ukraine in connection with the Tymoshenko case and to provide training to the lawyers prosecuting Tymoshenko, according to court filings.
Skadden employees have not been charged with any wrongdoing, but CNN reported last month that Craig, who left the firm in April, is part of an inquiry that Mueller referred to federal prosecutors in New York related to whether several U.S. individuals failed to appropriately register as foreign agents. Prosecutors are now weighing whether to charge Craig with a crime, CNN reported on Friday.
Skadden did not respond to HuffPost's request for comment. Craig's lawyer told CNN that Craig was not required to register as a foreign agent for his work on the Tymoshenko report.
Tony Podesta, Podesta Group, and Vin Weber, Mercury Public Affairs
Company A and Company B ― Mercury Public Affairs and the Podesta Group ― were hired in 2012 "to lobby in the United States on behalf of President Yanukovych, Party of Regions [his pro-Russia political party] and the Government of Ukraine," according to court filings. Former Republican congressman Vin Weber headed Mercury's efforts; Tony Podesta, the longtime Democratic lobbyist with ties to the Clinton administration, ran the Podesta Group's involvement.
Manafort said that he agreed to pay the two firms more than $2 million from his offshore accounts for their lobbying on behalf of Ukraine and that he directed those lobbying efforts. Mercury and the Podesta Group lobbied "dozens of Members of Congress, their staff, and White House and State Department officials about Ukraine sanctions, the validity of the Ukraine elections, and the propriety of President Yanukovych imprisoning Tymoshenko, his presidential rival," according to the criminal filings.
In November 2012, Rick Gates, Manafort's top aide who has testified against his former boss, told the two firms to prepare an assessment of their lobbying efforts so that "Paul" could brief the "President" ― presumably Yanukovych ― on their progress, court documents show.
As part of a scheme to avoid having to register as foreign agents operating on behalf of the Ukrainian government, Manafort connected Mercury Public Affairs and the Podesta Group with a "newly-formed Brussels entity called the European Centre for the Modern Ukraine," according to court filings. But employees from both firms "understood that they were receiving direction from MANAFORT and President Yanukovych, not the Centre, which was not even operational when Companies A and B began lobbying for Ukraine."
One employee of the Podesta Group even referred to the center as the "European hot dog stand for a Modern Ukraine," and "the head of Company B" — likely Tony Podesta — told his team to think of Yanukovych as "the client."
A Mercury Public Affairs employee instructed a colleague to "see through the nonsense" and understand that they were lobbying for the center "in name only," according to court filings.
"It's like Alice in Wonderland," the employee explained.
Mueller's team has referred the Weber and Podesta investigations to federal prosecutors in New York, CNN reported. Neither Weber nor Podesta, whose firm shuttered at the end of last year, responded to requests for comment.
Alan Friedman, FBC Media
FBC Media, a now-defunct public relations firm run by former journalist Alan Friedman, is referenced in the Manafort indictment as Company D. The Italy-based firm was hired to "write and disseminate" news stories in the U.S. "that alleged that Tymoshenko had paid for the murder of a Ukrainian official," according to court filings. Manafort told Friedman that this allegation should find its way to the American press "[w]ith no fingerprints."
"My goal is to plant some stink on Tymo," Manafort added.
Friedman objected to this plan, according to court filings, but later carried it out.
FBC Media also served as an intermediary for the Hapsburg Group, the nickname for a group of four former European heads of state hired by Manafort to quietly lobby on behalf of Ukraine in the U.S. and the European Union. The former European officials advocated pro-Ukraine policies in meetings with U.S. lawmakers and journalists and in ghost-written op-eds in American media outlets, court filings allege. Manafort paid FBC Media more than 700,000 euros from three of his offshore accounts in 2012 through 2013, according to court documents.
Friedman did not respond to a request for comment.
Support HuffPost
The Stakes Have Never Been Higher
Popular in the Community