Former Trump campaign chairman Paul Manafort was indicted by a federal grand jury on charges of conspiracy and money laundering on Monday as part of special counsel Robert Mueller's investigation.
Manafort laundered more than $18 million, the indictment alleges, which he used to buy property, goods and services in the U.S., thereby pursuing a "lavish lifestyle" while evading taxes.
That lifestyle included luxury cars, expensive clothing and antique rugs, the latter covering the floors of his homes and rental properties. Over a two-year period beginning in 2008, for example, Manafort allegedly paid $1,034,350 to an Alexandria, Virginia, antique rug store using wire transfers from bank accounts in Cyprus.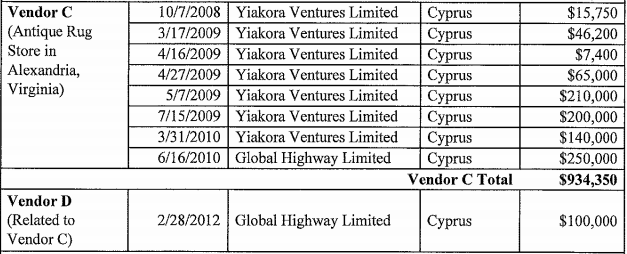 HuffPost on Monday contacted several antique rug stores in and around Alexandria, where Manafort resides, in an attempt to find out where he allegedly swept his cash under the rugs.
The person who picked up the phone at Art Underfoot ― shopping there is "like entering Ali Babba's cave," according to its website ― said he could not recall whether they ever had a client by the name Paul Manafort.
"Who do I donate to?" the person asked, apparently believing he was answering a fundraising call for Trump's campaign.
Asked again about Manafort, the person, who did not identify himself, said, "I don't remember, my memory is so bad."
The store manager for Herat Oriental ― the "largest importer of oriental rugs in the Washington metropolitan area," according to its website ― denied that Manafort had ever been a customer.
"He wasn't. Didn't have anything to do with us," the manager told HuffPost when asked whether Manafort had purchased antique rugs there.
Unprompted, the manager then helpfully suggested some of his competition.
"You should try J&J Oriental Rugs or Art Underfoot. It's an antique rug store. He might be the one. Definitely not us," he added.
And so our magic carpet hunt took us to J&J Oriental Rug Gallery ― whose website describes it as offering the "largest selection of antique, semi-antique, and modern oriental rugs in the greater Washington Area."
The website adds that J&J's "commitment to our clientele is unsurpassed and so are our low prices."
Take that, Herat Oriental.
The person who answered the phone at J&J, who did not identify himself, called the matter of Manafort's purported rug business "confidential."
"I cannot talk to you," the person said, adding that there was "nothing to be proved."
The person then insisted HuffPost speak to "our attorney."
When asked for the name of the attorney, the person hung up.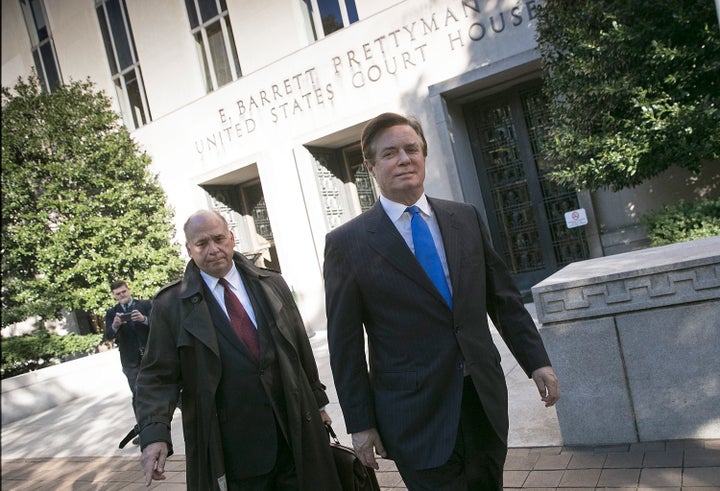 Jack Smith, an anti-money-laundering specialist and professor who teaches at George Washington University Law School, said he was unfamiliar with the technique of buying antique rugs to conceal assets.
People who engage in money laundering often buy fine art, like paintings, because it tends to appreciate in value over time. Based on the relatively small sum Manafort allegedly spent on rugs, Smith added, they were likely intended for another purpose.
"I doubt he was buying [a rug] for it to appreciate. That sounds like he was using them for his personal enjoyment," Smith said.
This story has been updated to include comments from Smith.
Do you have an idea where Manafort might have purchased his rugs? Send us a tip at scoops@huffpost.com.
Popular in the Community