ALEXANDRIA, Va. ― A confessed felon who helped President Donald Trump get elected wrapped up his testimony against an alleged criminal who ran Trump's presidential campaign on Wednesday, concluding three days of damning revelations about two men working for a president who claimed he hires only "the best people."

Rick Gates, who worked on Trump's campaign throughout 2016 and then as executive director of Trump's inaugural committee, is the star witness against Paul Manafort, the former Trump campaign chairman whose first of two trials focuses on charges the political operative is a tax cheat and financial fraudster. 
Throughout three days of questioning in a packed federal courtroom a half-hour south of the White House, Gates admitted to a staggering amount of criminal activity he committed both with Manafort and for his own benefit.
Manafort's lawyers consistently tried to paint Gates as an unreliable witness, and Gates' last day of testimony was no different. Manafort's lawyers on Wednesday tried to further malign Gates as a witness by suggesting Gates lied about the number of extramarital affairs he's had.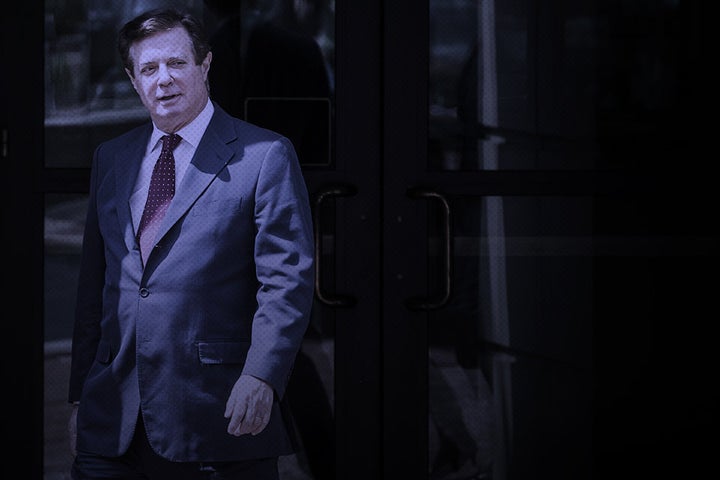 Greg Andres, a prosecutor on special counsel Robert Mueller's team, somewhat softened the blows Manafort's attorney had inflicted during his cross examination. Did Gates, Andres asked, have any doubt that the special counsel would "rip up your plea agreement" if he lied on the stand?
"No doubt at all," Gates said.
But Kevin Downing, an attorney representing Manafort, got in one final swipe at Gates before his testimony came to an end. Downing asked Gates if he recalled telling the special counsel's office that he'd had four different extramarital affairs. Gates had testified about one five-month affair with a paramour in London nearly a decade ago, but had never been directly questioned on the stand about whether he'd had any other sexual relationships.
Downing implied that Gates had lied on the stand, leading senior U.S. District Court Judge T.S. Ellis III, the 78-year-old Ronald Reagan nominee overseeing the trial, to confer with both sides at the bench. When Downing resumed his questioning about what he called Gates' "secret life," Gates testified that he'd "made many mistakes over many years and I regret them."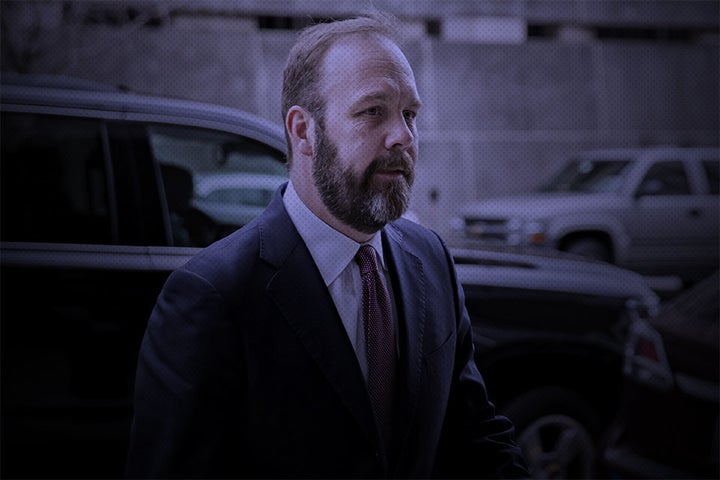 Gates, a 46-year-old father of four, first met Manafort back when he was an intern in D.C. in the late 1990s, and later became Manafort's right-hand man as Manafort made millions from Ukrainian oligarchs boosting the country's pro-Russia party.
In February, Gates admitted to lying to the FBI and engaging in a conspiracy against the United States. His actions came under scrutiny as part of the broader investigation into the Trump campaign and Russian interference in the 2016 election run by Mueller. Prosecutors agreed to drop a wide variety of additional charges against Gates in exchange for his guilty pleas and cooperation against Manafort. 
The prosecution's case against Manafort doesn't rest solely on Gates. The prosecution has presented pretty irrefutable evidence that Manafort used wires from his overseas bank accounts to pay for his personal domestic expenses, lied on loan applications, filed false tax returns and failed to disclose his network of overseas accounts. 
But the defense team has taken on the the daunting task of convincing jurors that Gates, who was in constant communication with Manafort and carrying out his wishes, is an unreliable witness who had simply gone rogue and independently decided to boost his boss' personal income over a period of several years.
Gates did stumble a few times on the stand. He initially tried to avoid admitting he purposefully lied to the FBI about a 2013 meeting Manafort attended with a U.S. congressman and tried to avoid using the term "embezzled" in relation to the inflated expense reports he submitted for reimbursement during his employment with Manafort.
So far, the trial has in large part steered clear of direct allegations about the Trump campaign. There have been exceptions, like when Gates said that he might have also embezzled from the Trump inauguration committee by inflating his expenses, and when he testified about how Manafort reached out to talk about securing a banker who loaned him money tickets to the inauguration and potentially a position in the administration.
But when Downing tried to question Gates on Tuesday about what the special counsel team had asked him about the Trump campaign, Andres objected. After a sidebar with the judge, Downing moved onto another topic.
Trump has recently sought to distance himself from Manafort, tweeting that the former top campaign official "worked for me for a very short time." Referring to Manafort's pretrial confinement, Trump asked whether Manafort was being treated worse than Al Capone.

But while the trial has only vaguely touched on the Trump campaign directly, and the core allegations of the indictment don't have much of anything to do with Trump, the trial has raised a key unanswered question about why Manafort agreed to join the Trump campaign for free.
At the time he worked for Trump, jurors heard, Manafort's business in Ukraine had long been dried up, and his firm didn't have any clients. Unable to keep up with his bills, he was on the verge of financial ruin. He was so desperate, prosecutors say, that he allegedly falsified loan application documents to keep himself afloat.
So as Manafort worked for Trump for free as his financial world collapsed around him, just what kind of payoff was he expecting? And from whom?
Ryan Reilly is HuffPost's senior justice reporter covering the Justice Department, federal law enforcement, criminal justice and legal affairs. Have a tip? Reach him at ryan.reilly@huffpost.com or on Signal at 202-527-9261.
Calling all HuffPost superfans!
Sign up for membership to become a founding member and help shape HuffPost's next chapter