Paul McCartney did his best Kurt Cobain impersonation on Wednesday night, joining Nirvana's Dave Grohl and Krist Novoselic for a spirited performance at the 12-12-12 concert. The special development closed the show, which benefits victims of Hurricane Sandy.
McCartney first took the stage to perform "Helter Skelter." He was later joined by Diana Krall, with whom he performed "My Valentine." But eventually, it was time: Grohl, Novoselic and Pat Smear took the stage. The men did a new song, "Cut Me Some Slack," which they said was never before performed for an audience. The performance didn't happen until 1:00 a.m., surprising given Madison Square Garden's notoriously strict curfews. It was a boisterous show, with McCartney looking pretty much amazing for his 70 years.
McCartney, however, didn't really seem to know what he had gotten himself into. "I didn't really know who they were," he said. "They are saying how good it is to be back together. I said: 'Whoa? You guys haven't played together for all that time?' And somebody whispered to me: 'That's Nirvana. You're Kurt.' I couldn't believe it.'"
Certain headlines and media reports that McCartney was "reuniting" or "joining" Nirvana seem a bit bloated -- all indications point to the collaboration centering on 12-12-12 and a potential song.
Nirvana frontman Kurt Cobain committed suicide on April 5, 1994. His body was discovered three days after, next to a suicide note. The grunge band continues to be a fan favorite, and Cobain remains a cult hero.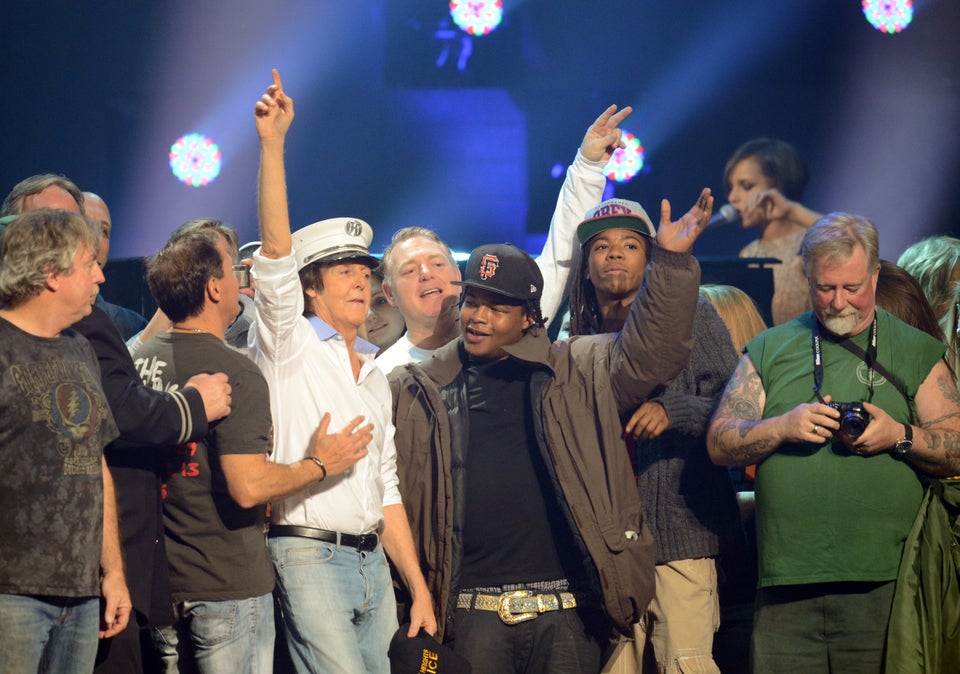 12-12-12 Concert
Popular in the Community