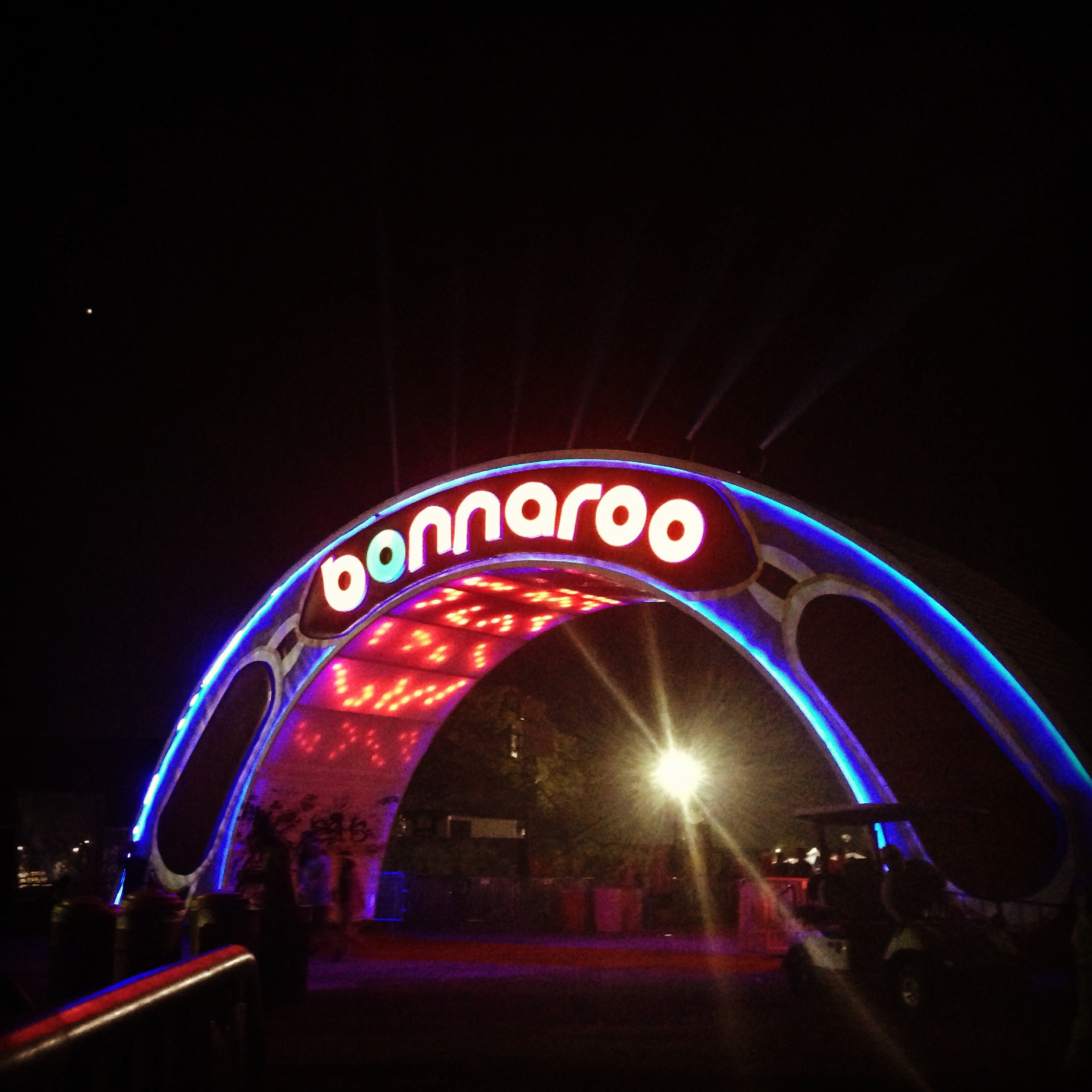 For anyone born in the last quarter century who wondered whether Paul McCartney's allotted two-and-a-half-hour set would be "too much" for the 70-year-old Beatle was justly put to shame Friday night when Macca delivered a truly legendary, 24-song set that, by the way, lasted almost three hours.
Every year, Bonnaroo's Friday-night, headlining artist is the impetus for many to splurge on the festival ticket. McCartney's main-stage act was no exception, considering its cross-generational, grin-inducing appeal to, well, everyone. Not one to settle for the expected, McCartney played more than his back-catalogue staples (which, for the record, would have been completely acceptable). Among the lovingly off-kilter setlist selections were "Your Mother Should Know," "All Together Now" and "Ob-La-Di Ob-La-Da," all of which were met with equal affinity as the "Let it Be's" and the "Hey Jude's" of the night.
It was the greatest, most sincere sing-along that has ever been conceived. To witness McCartney perform "Something" on ukulele in tribute to George Harrison, moments before a cannon-blazing rendition of "Live and Let Die" and a suitably zealous "Helter Skelter," was as fantastical as it was fierce. It was the perfect environment for Bonnaroo's Dropping Point -- the point at which Bonnaroo gently lifts you and then not-so-gently drops you into the festival, typically spearheaded by the Friday night, headlining act. Arcade Fire and Radiohead occupied the spot in 2011 and 2012, respectively, and McCartney passed the torch as if "Love Me Do" were released yesterday. It will be arduous to top someone whose song book is so collectively enamored, but if there is a festival in which we can instill faith, it's Bonnaroo (they brought us a Beatle).
McCartney wasn't the only Bonnaroo veteran of the day. Wilco hit the What Stage just prior to McCartney's set, displaying an onslaught of meticulously crafted individual (and collective) talents. Consistent as ever, the Illinois rockers pleased a Macca-ready crowd with an intense command over their artistry. A fan who stood next to me throughout the performance articulated it well: "These guys have such mastery over each of their crafts -- they're fucking wizards."
Vocalist Jeff Tweedy's voice was ever-seductive, Tweedy himself a coy frontman. For the younger generation of Bonnaroovians unaware of Wilco's brilliance, key moments drew from the intricate nuances of the band's arrangements. Tweedy's reaction to the crowd was appropriately droll: "Alright," he said. "Now let's play this song and bum everyone out." But Tweedy wasn't afraid to have a laugh with Bonnaroo, either. As the sun was cooling down, the vocalist paid tribute to the Tennessee weather gods. "Normally when we play [Bonnaroo]," he said. "It's...ass hot."
Local Natives and Passion Pit got the brunt of the heat earlier in the day, each delivering a percussive, adrenaline-fueled set. Local Natives were the earlier performers of the two, but it wasn't their first time at the festival. "We were here a few years ago at a tent over there," vocalist Kelcey Ayer said. "Now we're here [on the main stage], and it's fucking awesome." The group gave a high-spirited yet humble performance of their new-fangled folk pop with tighter harmonies and drum rhythms than most bands know what to do with. The L.A.-based rockers drew their biggest applause with their percussion-heavy setlist selections ("Wide Eyes," "Who Knows, Who Cares"), although the defining moment of the day came from their set closer, "Sun Hands."
Passion Pit dolled out an equally impressive set, with lead singer Michael Angelakos the enthusiastic frontman that he inconsistently is. "Holy shit," he said after coming out on stage. "There are so many of you." The disconnect to which Angelakos often refers to when considering the size of music festivals felt largely absent, as the crowd whole-heartedly embraced Passion Pit's hyperactive, indie pop.
Bonnaroo continues Saturday, June 15 with performances by Beach House, Purity Ring, Dirty Projectors, and Jack Johnson.
REAL LIFE. REAL NEWS. REAL VOICES.
Help us tell more of the stories that matter from voices that too often remain unheard.