When music festivals like Lollapalooza are hyper trendy (arm dyeing, anyone?) and fixated on the next hot thing, it makes it a little easier for the classics to come back and seem cooler than ever. 
Sir Paul McCartney's headlining performance Friday closed out the first night of the three-day fest in Chicago in grand fashion. The roughly two-hour set was a burst of joy on the lakefront, complete with eye-popping pyrotechnics, sweet dedications to old friends and new loves -- and heavy on Beatles-era hits.
At 73, McCartney is still lean, spry and relentless when it comes to pleasing the crowd. Where some veteran acts can phone in a show and still draw roars of approval, McCartney never lost focus or turned off his charm.
His voice, of course, isn't as smooth as it once was, but he was still full of clear and lively whoops and yells during hits like "Back In The U.S.S.R.," "Hey Jude" and "Helter Skelter."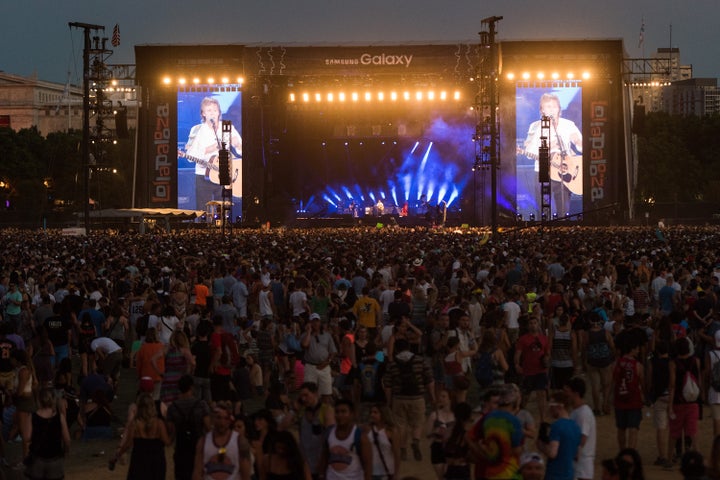 Where McCartney's voice showed signs of age, the rocker's southpaw guitar skills have only improved with time. McCartney did a sexy, slithering (and wordless) jam of "Foxy Lady" as a tribute to fellow lefty Jimi Hendrix. Mixed in with the Beatles hits were a few Wings cuts and a short medley of "FourFiveSeconds" (sadly, without Kanye and Rihanna). The best surprise, however, was when McCartney invited Alabama Shakes' singer and guitarist Brittany Howard out for a blistering rendition of "Get Back." 
Though Howard more than held her own as an impressed McCartney looked on, inviting a young artist to sing with one of the most famous musicians in the world was a kind and humble gesture. 
It was that kindness that made McCartney's set extra memorable. McCartney paused a few times to take in the scene, telling the crowd how amazing it was from his view; he read aloud from several of the signs adoring fans in the audience had made for him and he dedicated songs to John Lennon, George Harrison and his wife, Nancy Shevell. 
Sir Paul even took the nasty sound bleed emanating from Kaskade's nearby EDM set with good humor. 
"I planned this," McCartney cheekily told the crowd. "It's like a mash-up between me and whatever shit they're playing over there!"
Though most of McCartney's gags fell squarely into "dad joke" territory, hearing him crack wise about the former Soviet defense minister in a Russian accent was probably a once-in-a-lifetime experience.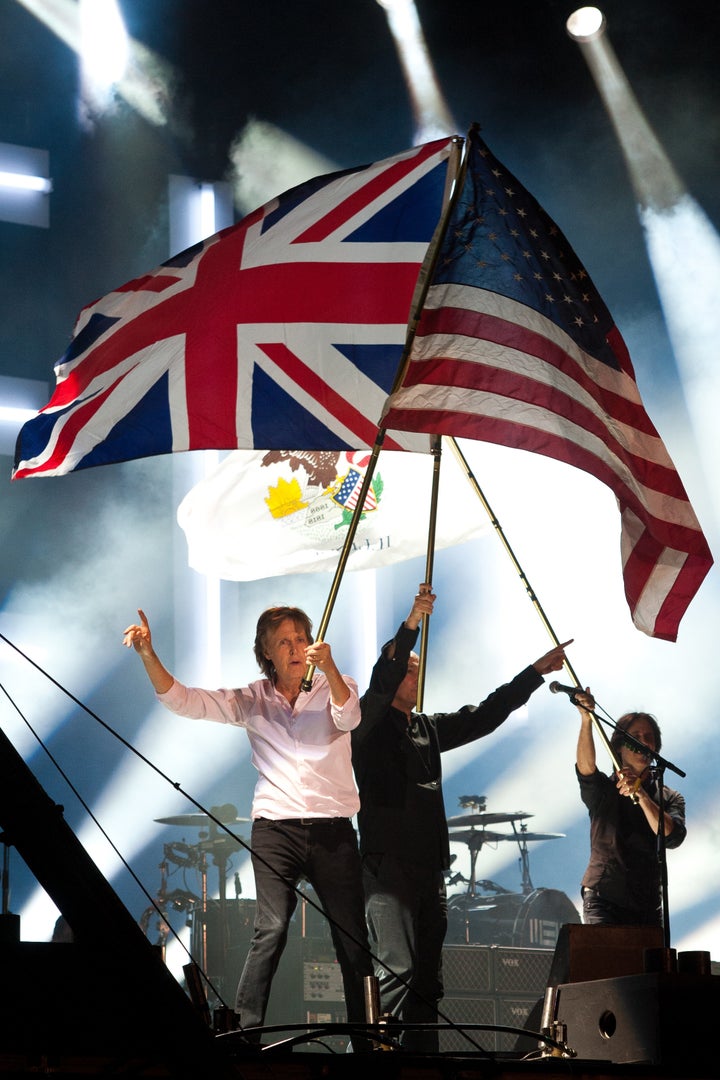 The crowd, which spanned many generations, ate it up. McCartney led the audience for a spirited "Ob-La-Di, Ob-La-Da" and everyone's favorite part of "Hey Jude" (the nah-nah-nah-nahs, naturally). A few softer tunes, including a gentle, gorgeous version of "Blackbird" and "Eleanor Rigby" added dimension to the harder rocking. 
Stage flames and blasting fireworks for "Live And Let Die" thrilled the audience, and when they beckoned for an encore, he went with the obvious but fitting choice. 
Under a full moon in downtown Chicago, McCartney sang "Golden Slumbers" and wished Lollapalooza goodnight. 
Calling all HuffPost superfans!
Sign up for membership to become a founding member and help shape HuffPost's next chapter